Please use caution when you make the decision to ride your bike when lightning is in the area. Yesterday, a North Carolina man was riding his MC on I-95 near Daytona. Typical Florida thunderstorms are a daily occurrence down here. With the approaching storm is the increased possibility of a clear sky lightning strike. Unfortunately, this young 45 yo individual was a victim of a clear sky strike from an approaching storm. Witnesses stated that a lightning bolt struck the rider directly on his helmet, killing him instantly. Yes, a helmet does provide a grounding path.
I'm sure most here understand this hazard. You're not protected by a cage. Just putting out a reminder. Ride safe!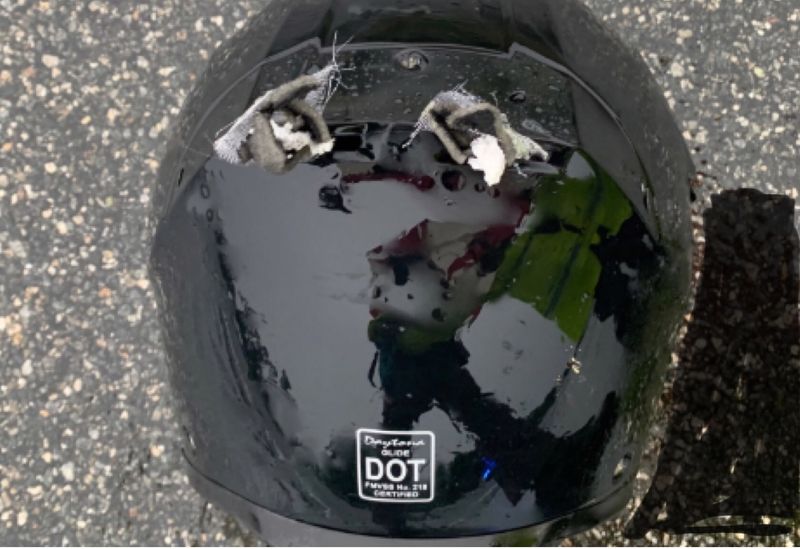 The rider's helmet showing path of lightning strike.