Hi all you mp3 fans! Im new to the site but have been reading alot here since I bought my used Fuoco two weeks ago(just over 20000km or 12000miles on the tripmeter). Man do I love this machine and have already driven 4000km(2485miles) and have learned so much from you guys about these three wheeled awesome machines
Anyway, as I guess all of you know this masterengine blows oilmist from the crankcase by design... When I bought my Fuoco the previous owner had solved it with a tube aprox. 5cm(2") tube to a filter since the original airbox was replaced with an open air type(shielded and looks very nice and gives the fuoco better performance for sure and a nice grunt to the sound). This solution was no good since the mist will turn to liquid in the filter and started to spill all over the motor.
So, after reading up on all these posts about it I got worried, do I have a cracked ring or do i need to replace the valve?? In my case the engine didnt really use any oil and I think on these 4000kms I have lost maybe between 10cl(3.4oz)-20cl(6.8oz). Started out on centre of dipstick and it is a little lower now after 4000km.
I thought many ideas seemed complicated so tried something simple that I had seen people mention but didnt seem that they had built it. In my various tries with breathers it seemed to be ALOT of oil coming out of the crankcase, absolutely more than the estimated 10-20cl but I guess the fluid that catches are more moisture then oil? I Also guess it depends on how your breather is built but Im not concerned about this phenomena any longer with this latest breather/catchtank I built.
I tried some even simplier versions until this one and all failed in some point(much oil in container or oil that didnt stay in the container). For it to work good I think you have to have the right pressure/vacuum(match the original airbox), a mesh that turns the mist to drops and a tank that collects that is easy to drain or remove.
For this breather I only used things that was laying around at home:
50cl(17oz) plastic can with its screw cap
30cm(12inch) plastic tube with 15mm(19/32inch) outer diameter
small piece of aluminum mesh screen
one strap
some electric tape and glue
As it is so simple to make(drilled holes in bottle) I give you some pictures(tells more then a thousand words I guess
The container itself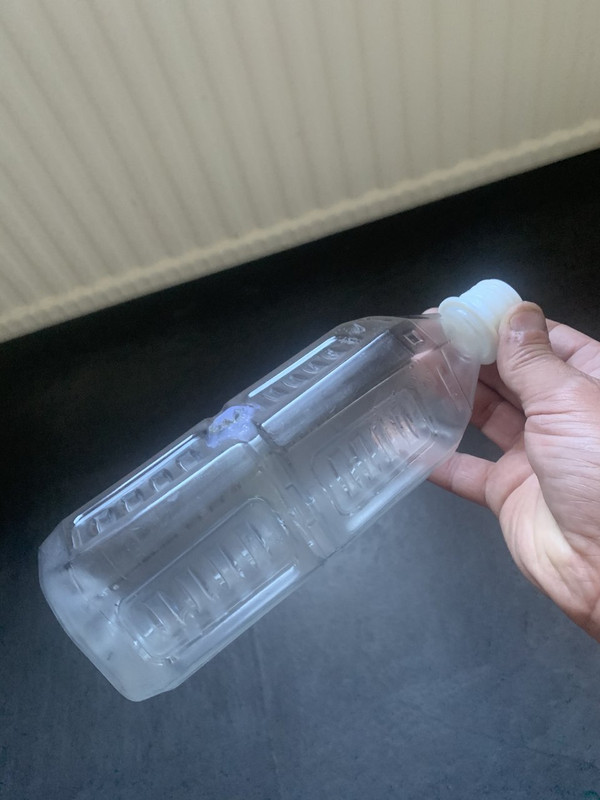 5cm(2") breathertube(same tube as the one I used from the crankcase)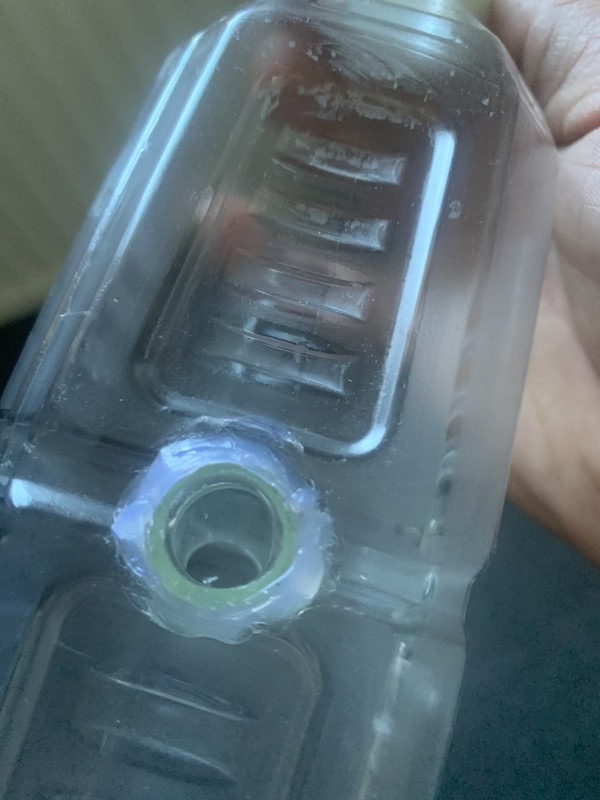 Picture of the 5cm tube inside the container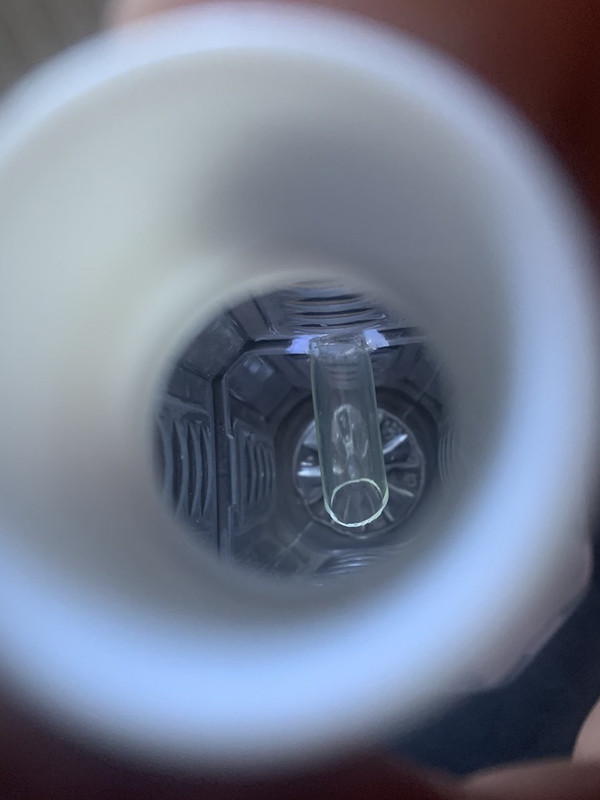 free pic hosting
The tube inserted in the crankcase plastic part, tight fit secured with electric tape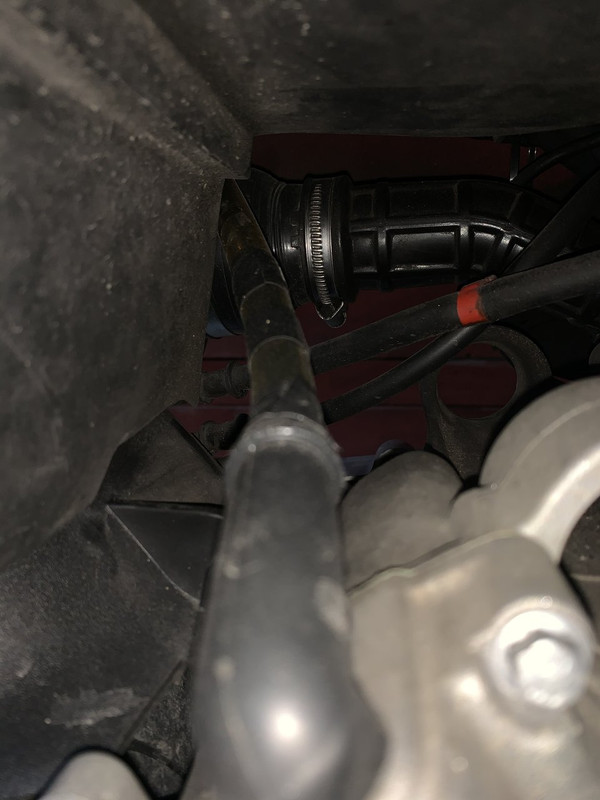 The other end with the screen. Drilled the cap and secured the pipe with glue and electric tape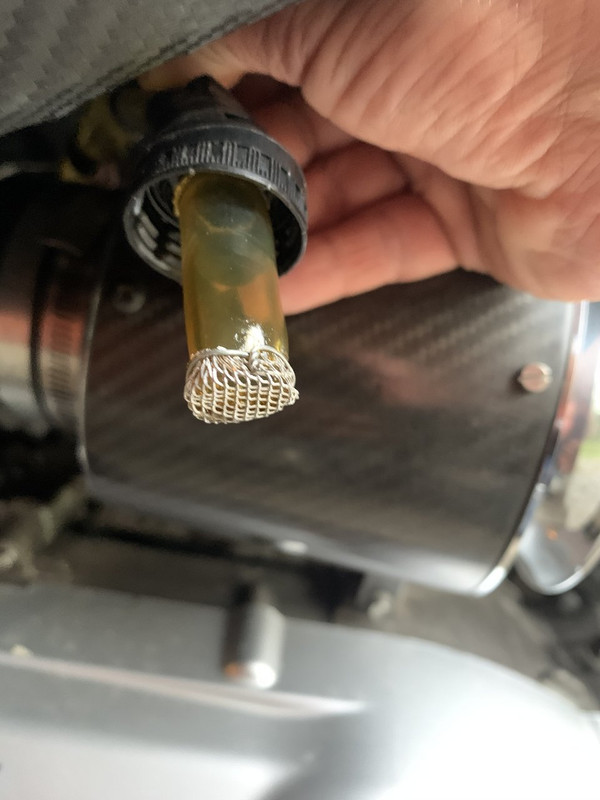 Container held securely with plastic strap(loose strap so the container can be removed without the need for new strap every time and it works, no movement it sits very secure tucked under the left side plastic and frame) The strap around the tube is maybe not needed but used it to increase resistance and maybe it helps the valve... that is what im thinking anyways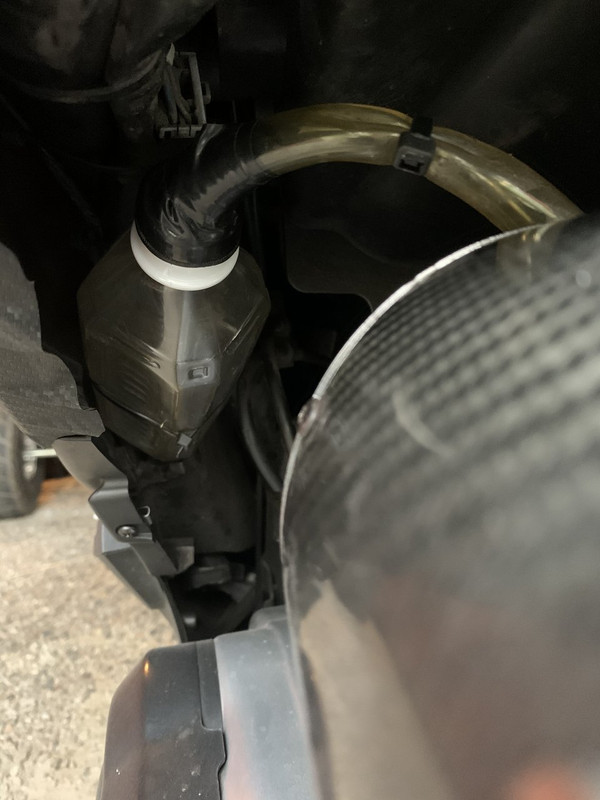 Another angle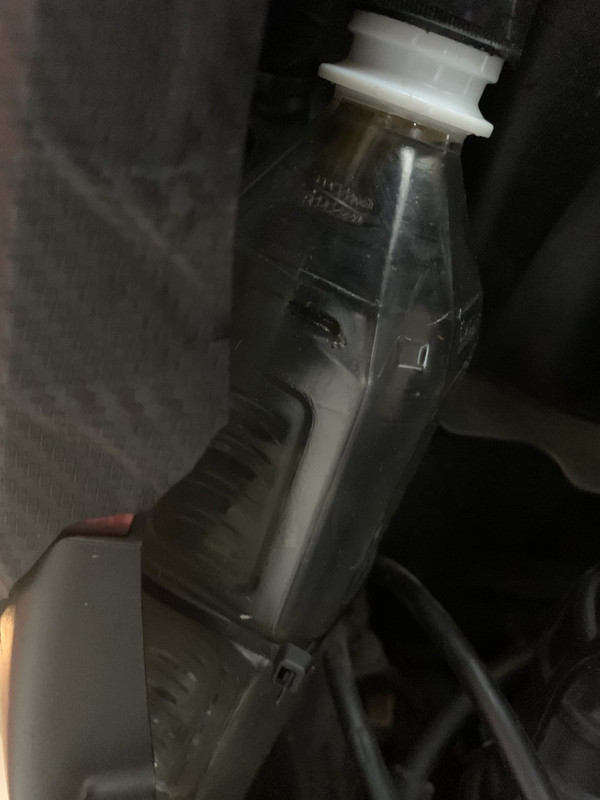 This is how much I collected after a 50km(31miles) with alot of hard accelerations, fast speeds and some ordinary cruising. This version of catchtank has given me lesser oil collected then previous versions and I guess that when using the original airbox alot of this would have found its way back in the motor via the throttle body and some in the drainpipes? Never used the original box that also came with the bike I might add.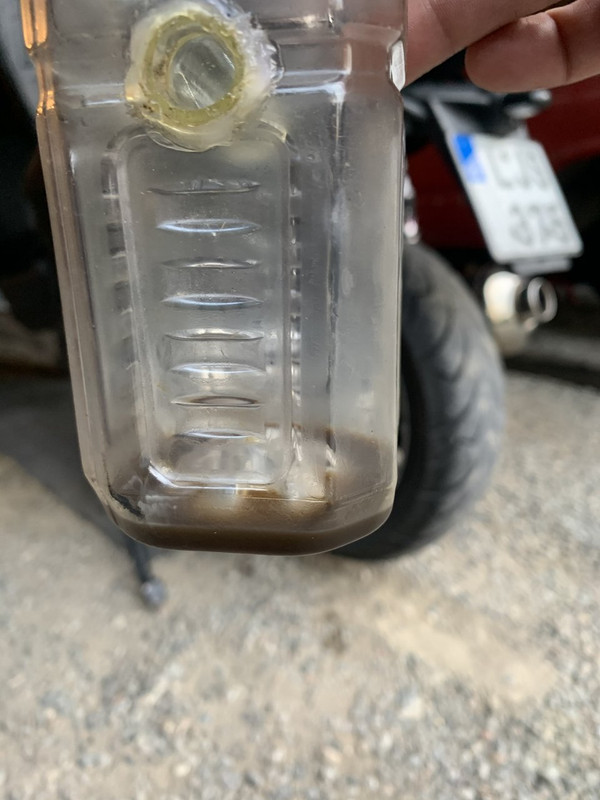 And here are some pics on the Fuoco from two of my latest cruises to the swedish mountains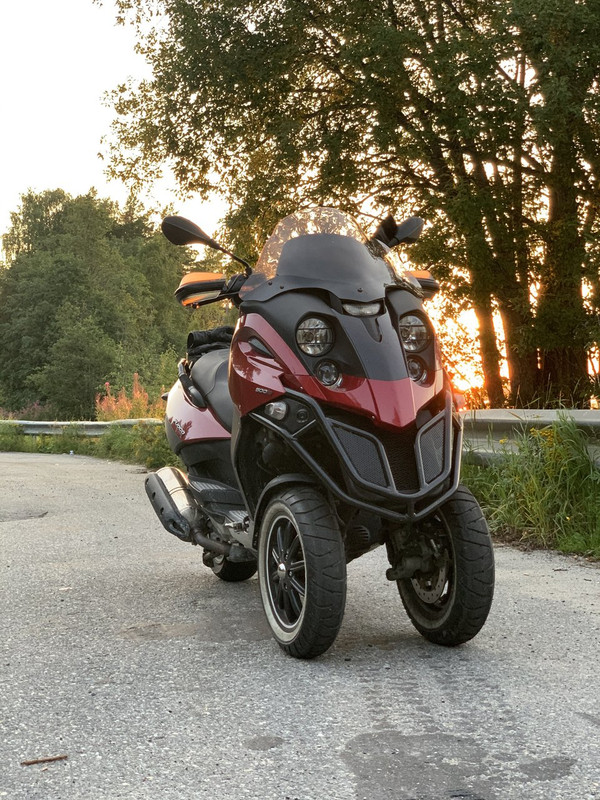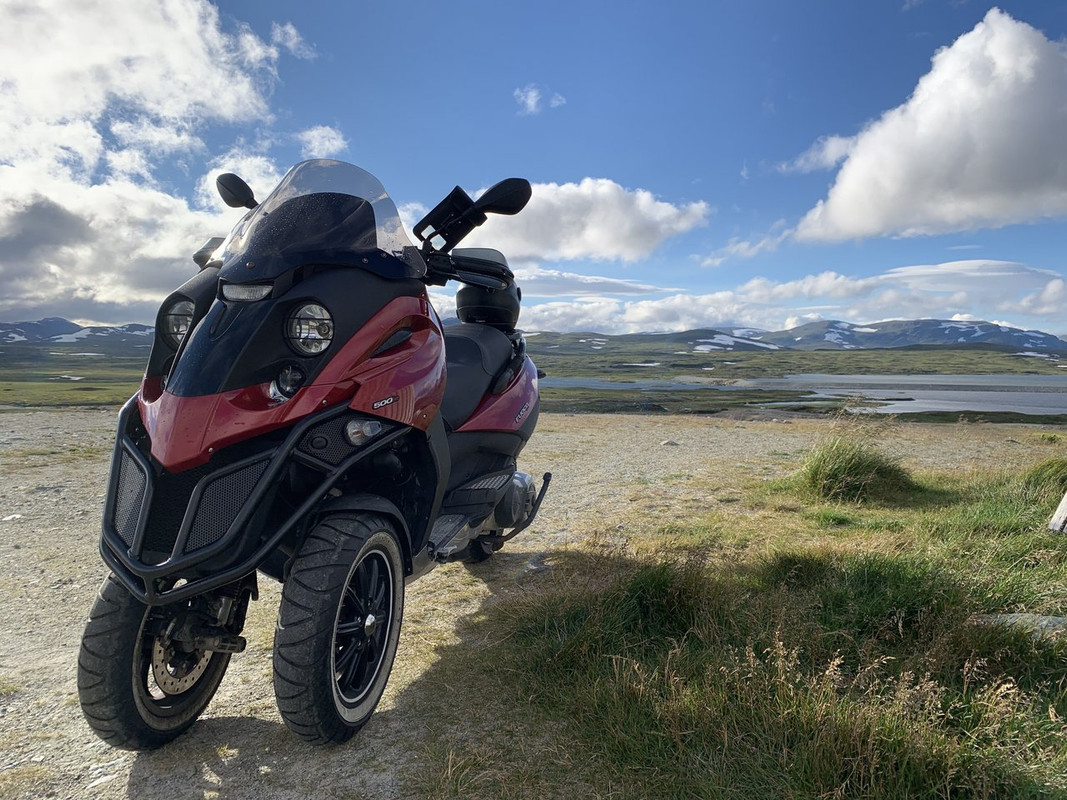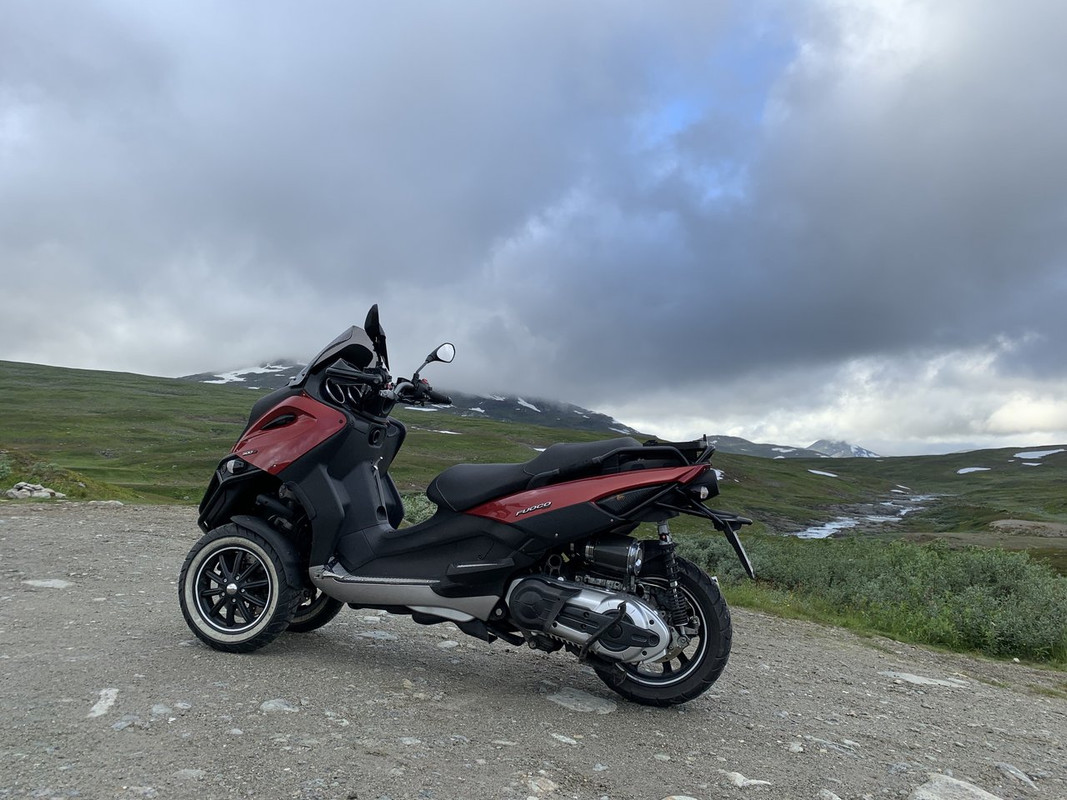 I hope this can help someone it the same situation and for me it works good. I can easily monitor how much there is in the tank, it is easy to drain as you just unscrew the bottle. Regardless of whats in the bottle I always check my oil level, probably too often if thats possible
Happy scootering everyone!