The successsful "non-invasive" two buzzer mod for the GT200 that I previously posted, prompted me to look at a possibly simpler mod.
After looking at the electrical diagram, I found that the connector for the alarm cicuit offered the possibility of another "non-invasive" adaptation. This time using two diodes and one buzzer. (per addicted)
Removing the left hand inspection cover, will reveal three connectors .
The six point connector is the object you want. The three points of interest are the pink wire, the black wire and the white wire with blue tracer.
The black is the ground, the pink and white/blue are the turn signal wires.
The cathodes of the two diodes are common to the red wire of the buzzer.
The anodes go to the pink and white/blue points of the connector.
The black lead of the buzzer goes to the black lead of the connector.
I epoxied the two diodes to the top of the buzzer case, soldered the two cathodes to the red buzzer lead.
I then stripped 1/2 inch insulation from the black buzzer lead, folded and soldered it, to make it stiffer.
This gave me three male points to insert into the three female points of the connector. (sounds sexy, eh?? ménage à  trois!)
I then foam taped the assembly to the inside of the cavity.
Works like a hot damn and again, is "non-invasive".
This should work for the GTS as well.
A plus is if you hook up the alarm, you will have a howling buzzer to add to the noise.
Parts list:
2 - 1N4001 diodes (or any general purpose diode) (Radio Shack)
1 - 273-059 Piezo Buzzer (Radio Shack)
Double sided foam tape.
Lepages 5 minute epoxy cement (or any other that is available)
Ckt Diag.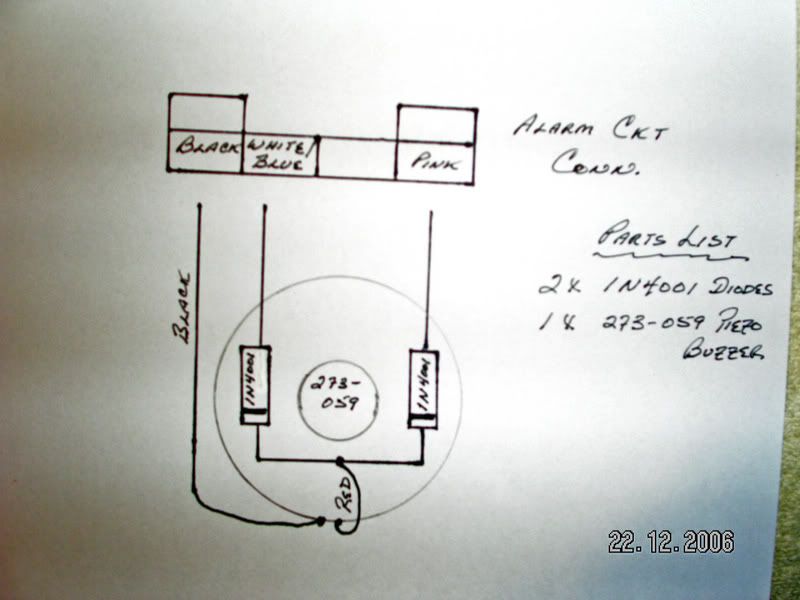 Finished Product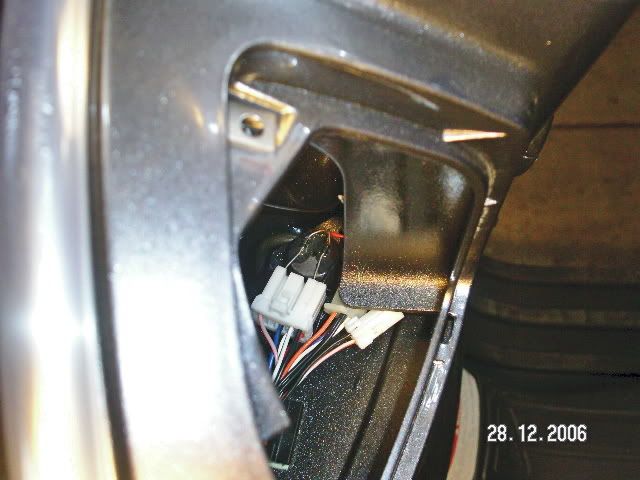 Last edited by carrelro on Mon Feb 12, 2007 6:19 am; edited 1 time in total