Enclosed is a step-by-step install and review of the passenger foot peg extensions for a Vespa GTS 205ie. The foot peg extensions have the following benefits:
1. Eliminate passenger and operator foot/ankle interactions while riding.
2. Increase passenger comfort level as the new peg locations shift the foot placement aft about 8 inches.
3. Make peg extension easier.
4. create a hard point mounting location at aft section of floor board.
The footpegs can be found here for $199 USD (2013 price):
http://www.scooterwest.com/item_details/Passenger-Footpeg-Extenders-GT-GTS-Super-GTV/10307?clear_cat=true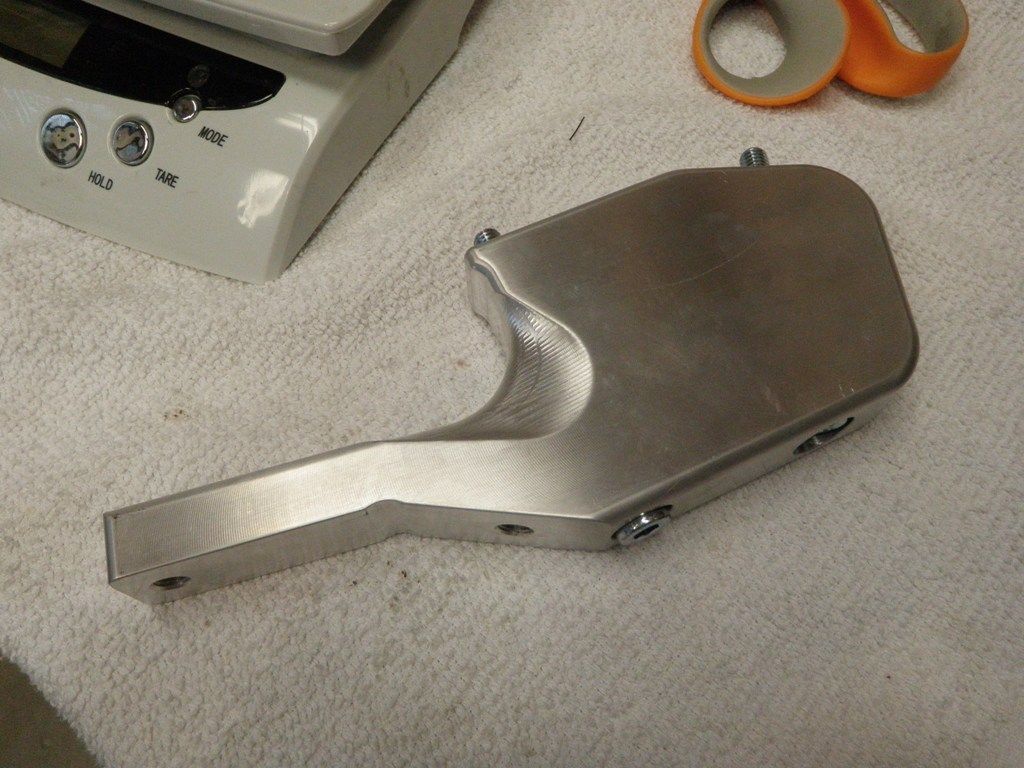 A left foot peg, Couple notes:
1. No instruction provided
2. I believe they sent me 2x left sides. It worked out though with a little machining I got the left to fit on the right side.
3. The machined gradual blend (as shown here) should facedown, It is to provide clearance to the plastic floor board frame.
4. It is solid 6061-T6 Aluminum plate, a bit overkill, but it works
weight of one extender = 1 lbs 6 oz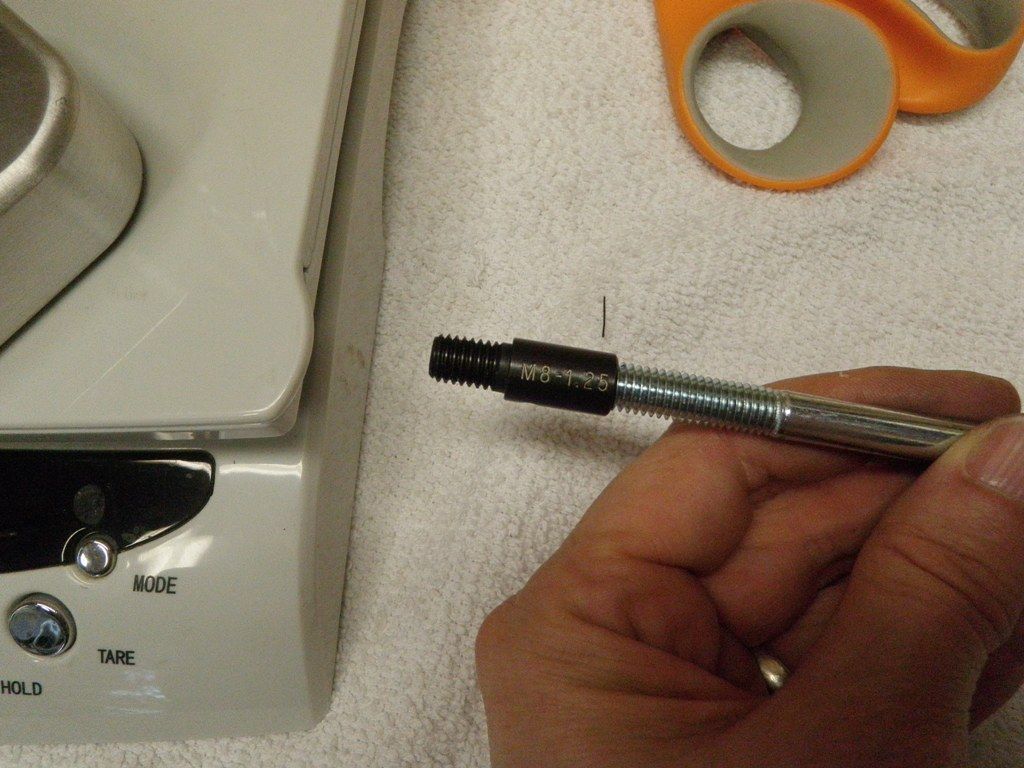 check fastener size that came with extender, Metric coarse thread 8-1.25, This will be needed for torque level on installation.
remove OEM foot pegs, 2x bolts torx head style T30, don't use allen key. Remember Righty tighty - Lefty loosey
first bolt, the easy access one (forward fastener)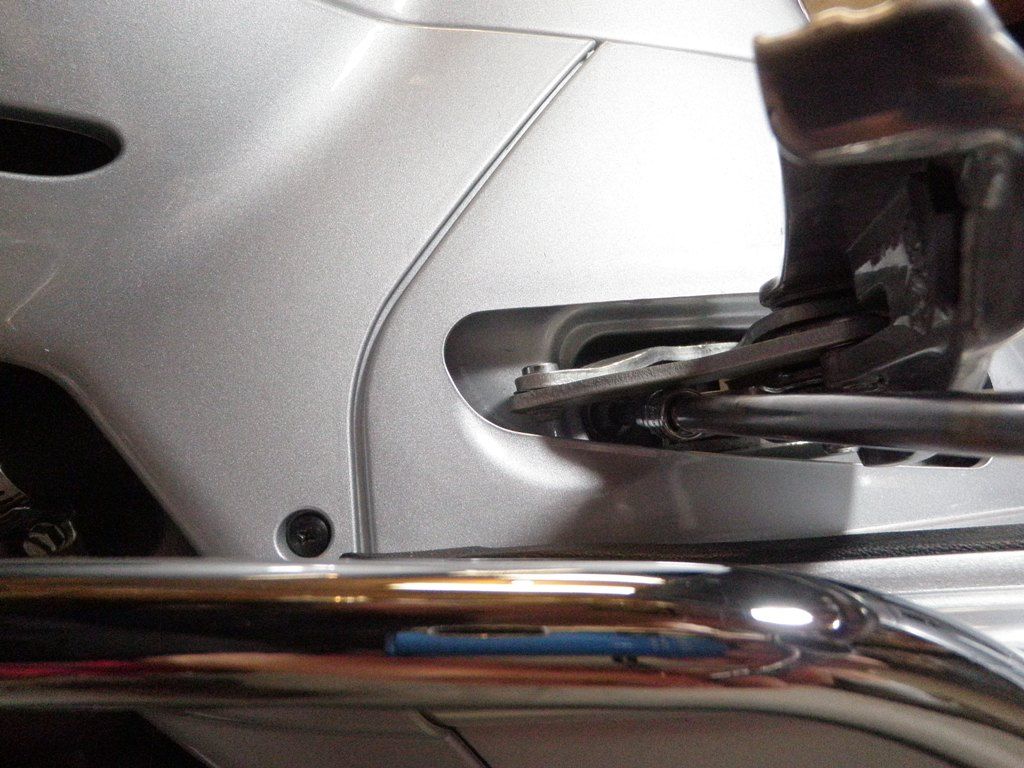 the aft bolt, best to keep peg 1/2 open for access, use a 1/4 extension and 1/4 socket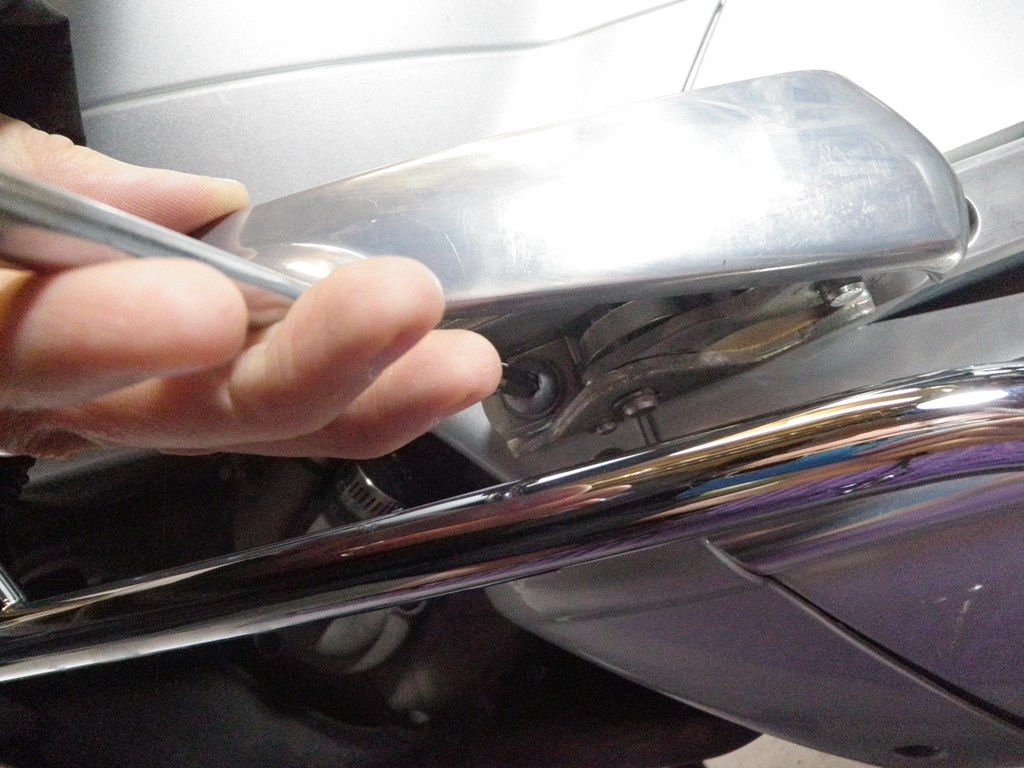 underside view of the aft peg attach bolt
foot peg cavity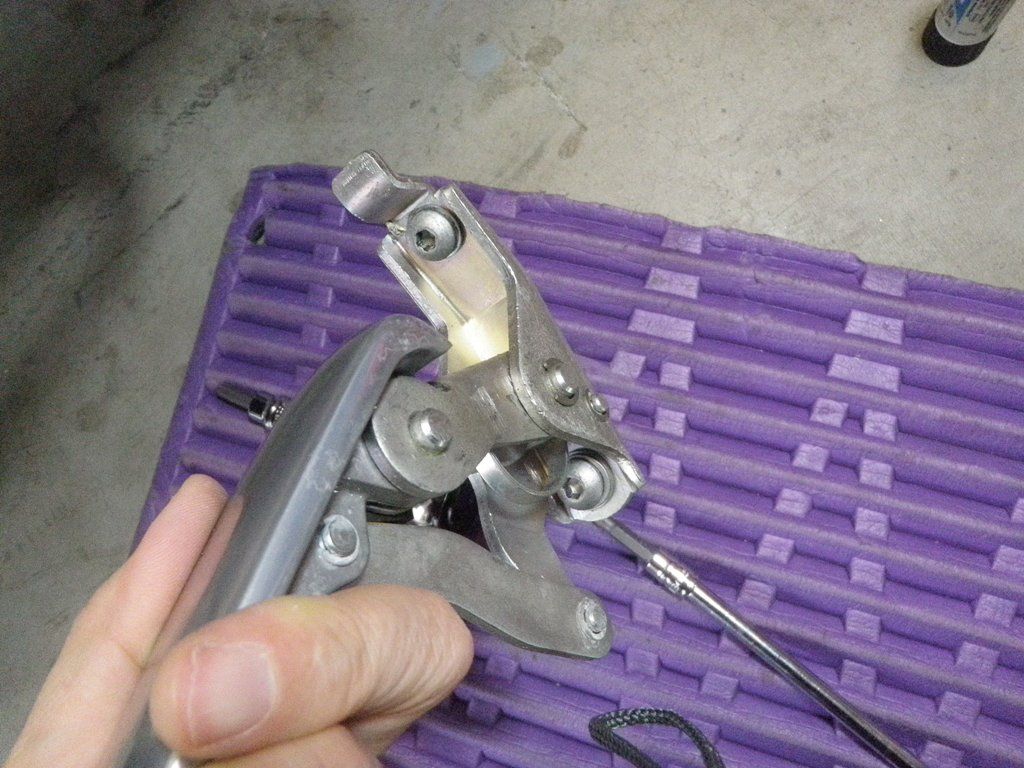 right passenger foot peg, the forward bolt has 1x washer while the aft bolt has 2x washers
add locktite to those threads, I use the blue paste type, use T40 torx bit (larger then the OEM bit)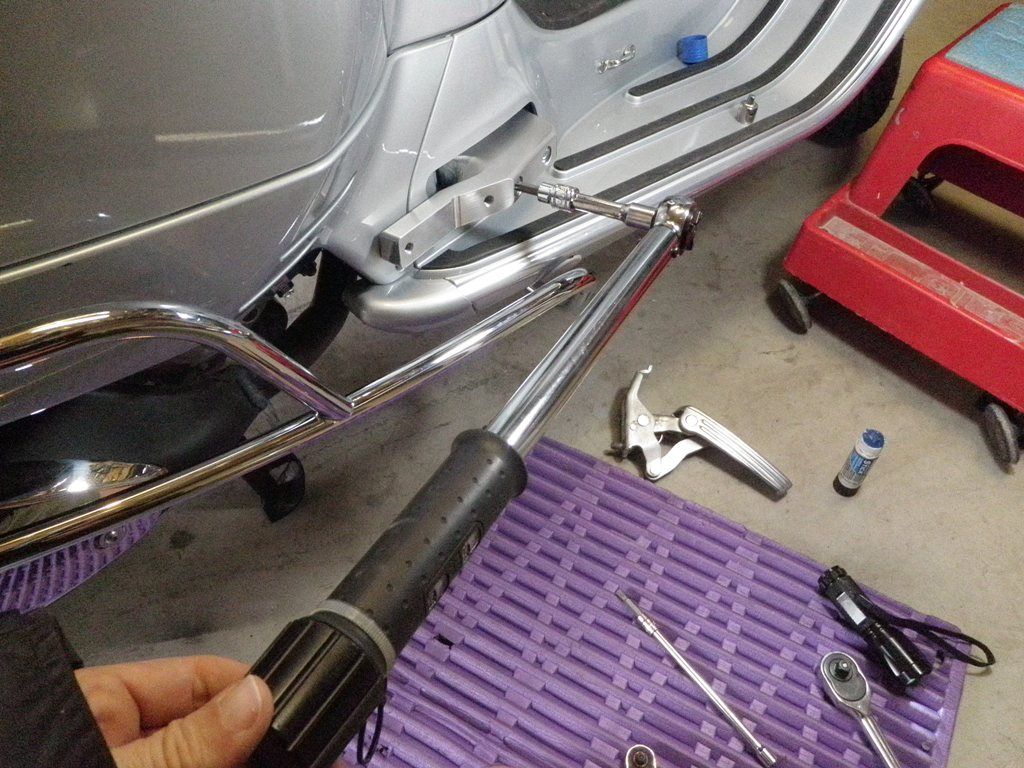 install foot peg extenders into existing foot peg cavity, torque to 13 ft-lbs, standard torqueing level for a coarse thread M8 bolt
mount the OEM foot pegs to the peg extenders, use OEM bolts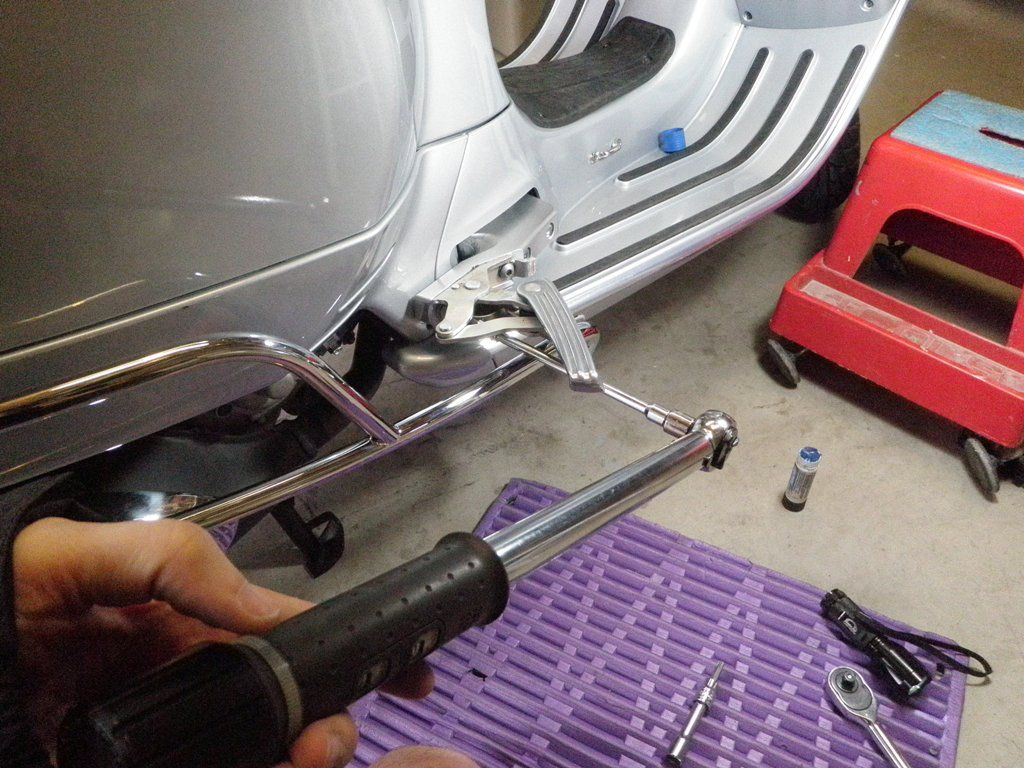 torque to 13 ft-lbs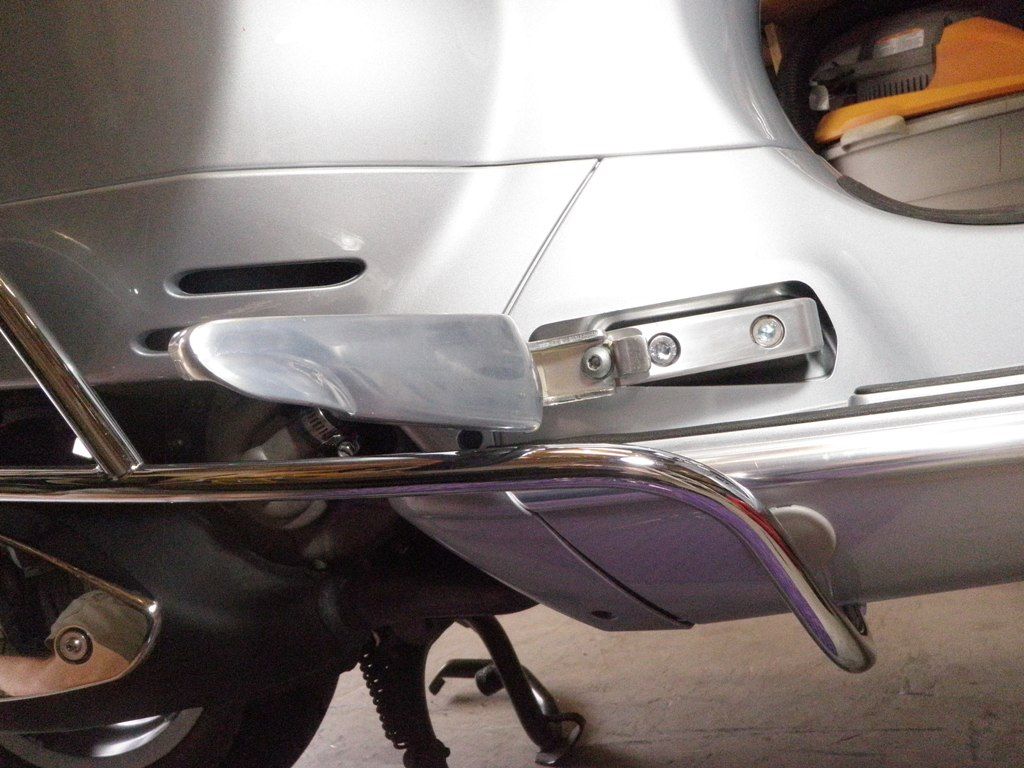 fit check, clears the rear crash bars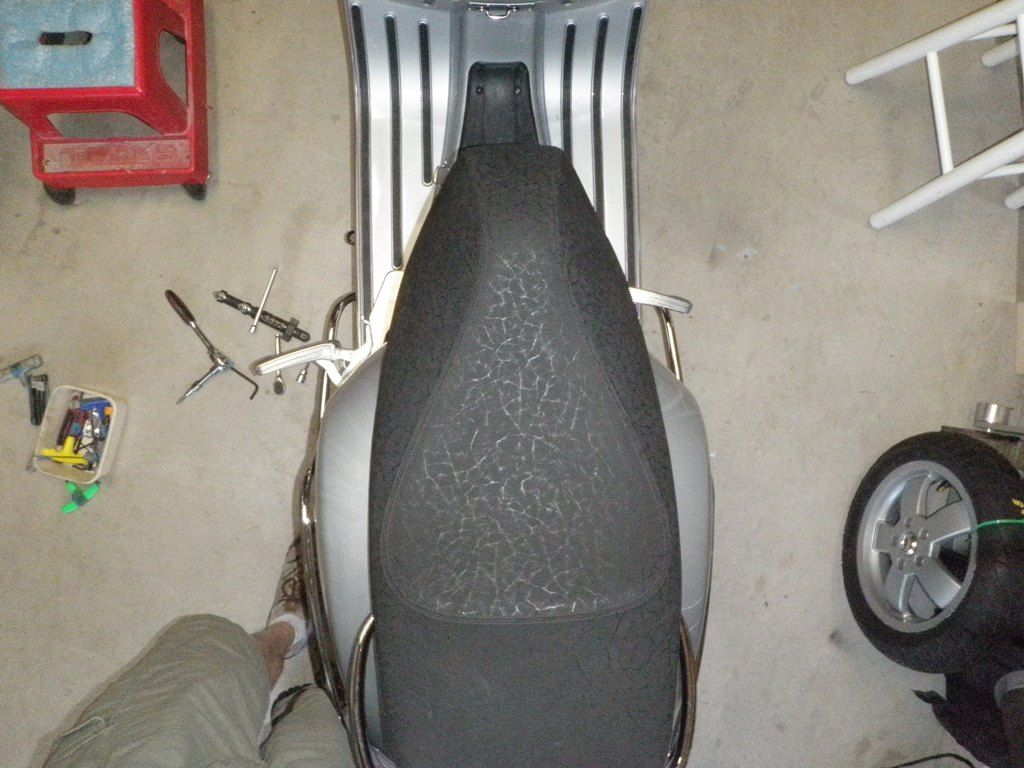 view from above, right side OEM peg position, left side with extender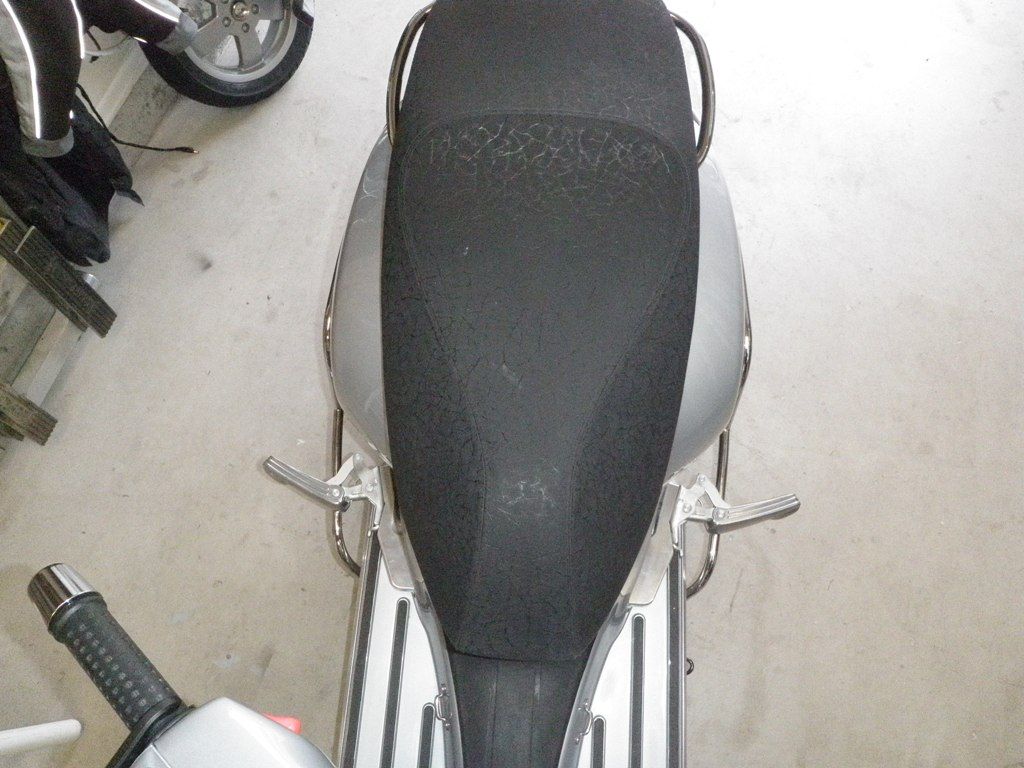 front overhead view with peg extenders
rear overhead view with peg extenders
side view pegs stowed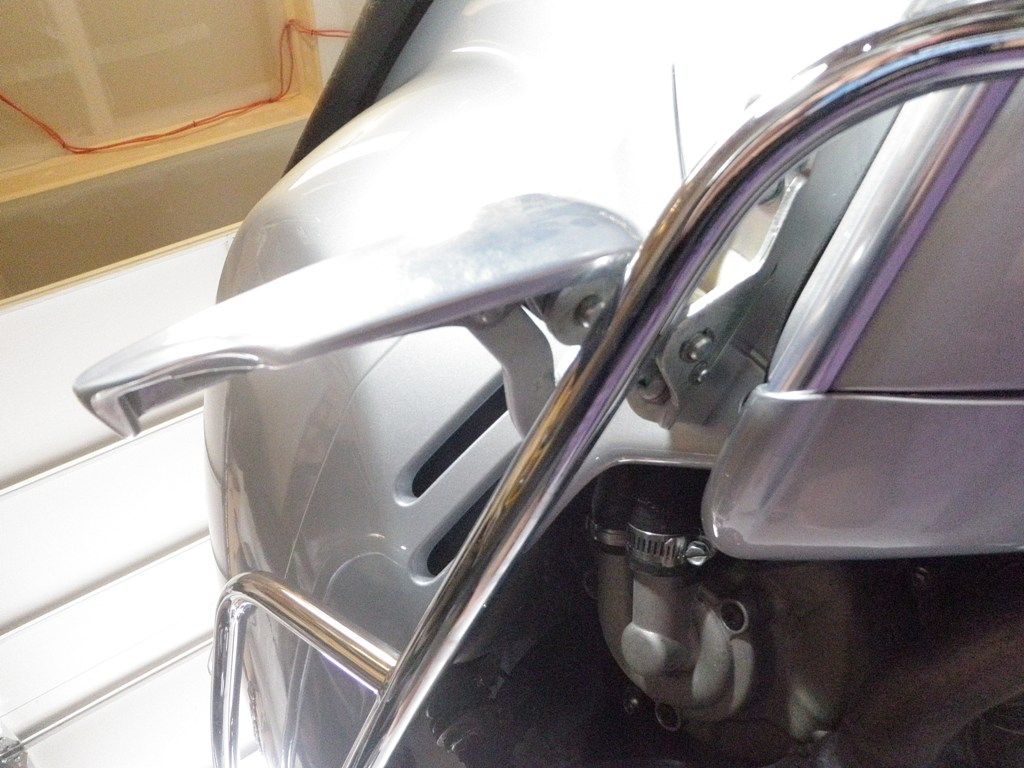 undershot pegs extended
Usage observations and review:
1. Somewhat simple install
2. Rode with wifey, no foot/ankle interference
3. Operator can open with foot.
4. Don't see as an operator usage placement location
5. Kinda pricy given the simplicity of the item. I'll be 2-up riding alot, so this is worth the value to me.
Enjoy!
Keithm