I recently picked up one of the older style Piaggio diagnosis/readout boxes for a good price.
I wonder if anyone 'in the know' could tell me if the tester has the correct firmware program loaded to properly test my '07 GTS?
There are 4 different programs loaded in it, but it looks like the "Injection Marelli MIU" program is probably the correct one. I connected it to my GTS and was able to readout the ECU info. I've attached 2 screenshots showing the MIU software in the tester and my ECU info. Are these fully compatible?
Thank you in advance.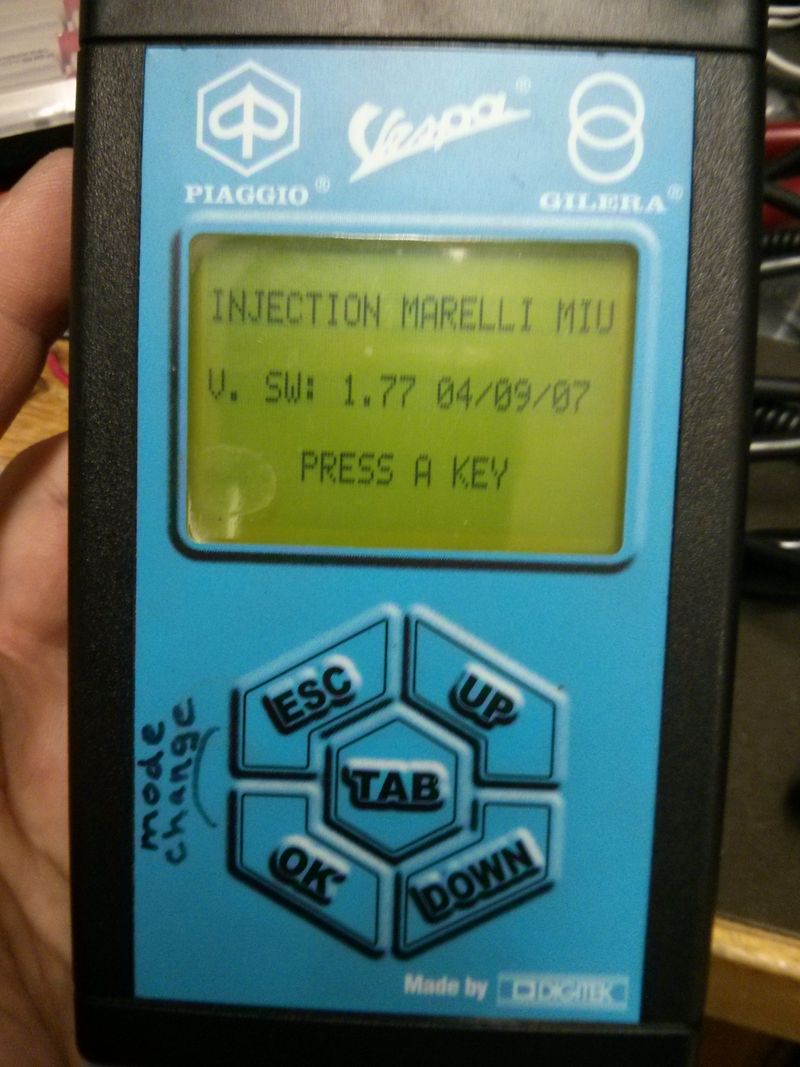 Marelli MIU V. 1.77 Screenshot
GTS ECU Info Screenshot