Its about that time of the year when we take our summer trips and the folks from last years crazy ride have been bugging me asking what ride I've got planned for this year. Rather than go to the coast again, I've decided to go inland and lead a group of scooterists around the Southern California desert. Trip dates are September 21-24th and mileage should be right around 300 miles for the whole trip. Joining me are my girlfriend Stacy, my friends Mike and Andrew and MV users socalguy, sdjohn and googie.
We'll only be taking back roads as the need for scenic fun roads outweighs the need to rush from destination to destination. In the past I've tried to average around 100-125 mile days and while it is doable, its still a real push on vintage scooters. So rather than force everyone to ride hard, I'm lowering the mileage each day so we have more time for lunch and distractions. Mileage for day 1 is around 90 miles, Day 2 is around 50. Day 3 is 75 miles and day 4 is around 90.
Since it is September in the desert where temps average 106*F during the day I'm making sure that we bring a support truck for gear, tools and water. I dont yet have a driver, but worst case scenario we'll pull names out of a hat for half day driving assignments. That way everyone pitches in and everyone has a fair shot.
Day 1 will be a back roads ride from my place in Oceanside through De Luz to Temecula. Lunch will be at one of the wineries and then we'll continue on to Hemet and then up the mountain to the Lake Hemet recreation area. I've never camped there but found out about it from a friend on a ride up to Idyllwild. I've got a great lake front camping spot picked out and everyone will pitch their tent, sleep on the ground and cook their dinner over a fire. Lights out will be when we want it to be since I've been told hardly anyone will be there.
Day 2 will be a ride down the hill on the Pines to Palm Hwy Rte 74 to a Fairfield Inn for the night. The downhill section of the route is a knee draggers delight! I'll make sure to spread out the riders as the curves are the stuff of legend. Its also our introduction to the hot weather, so I'm keeping the mileage short this day. That way we can get to our hotel and get to the pool ASAP. Normally I keep everyone together when we dine out but this time I'm saying the hell with that and everyones on their own. There's something for everyone in Palm Desert so I'm sure our guys will have some fun.
Day 3 is gonna be the hardest day. Hopefully everyone wont be hung over as were riding right into the belly of the beast and heading into the actual Anza Borrego desert. Plenty of water will be drunk as we head to the Salton Sea for lunch at the Alamo restaurant and then head west finally to Borrego Springs Resort and Spa. There's no cell or gas stations on this leg so I'm glad we'll have the truck in case anything happens. If it all goes well we should be pulling in for drinks by the pool and have time for a ride to see the metal sculptures scattered around the town. Dinner that night will be a group effort at Carlee's Bar where there's billiards, live music, dancing and plenty of American beer!
Day 4 is our last hurrah rolling west either on the 76 (fast way home) or taking the 78 through Julian and Ramona (slower way). The local guys will break off when they feel like it but any remaining stragglers get free beer from my place.
We just have to wait now but it should be a fun trip. If anyones on the way and would like to join in for a section come on down!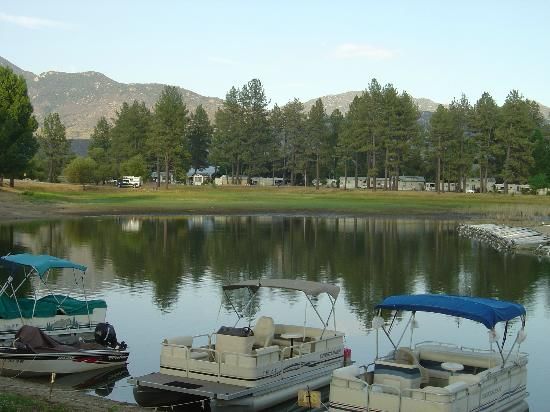 Lake Hemet where we're camping the first night
Palm Desert the second night
Salton Sea for lunch on the third day
Just follow the smell to the Salton Sea
Last destination Borrego Springs