Just photos I had from a scooter rally back in the mid-1980s, in Southern California (Orange County). Scooterville in Anaheim was the shop of choice, and I used to hang out there a fair amount.
I can't remember which rally this was, but it left from Anaheim, and went up into the nearby hills for a weekend campout. This was all pre-helmet-law in California...
Enjoy the nostalgia. I can almost smell the 2-stroke fumes from here...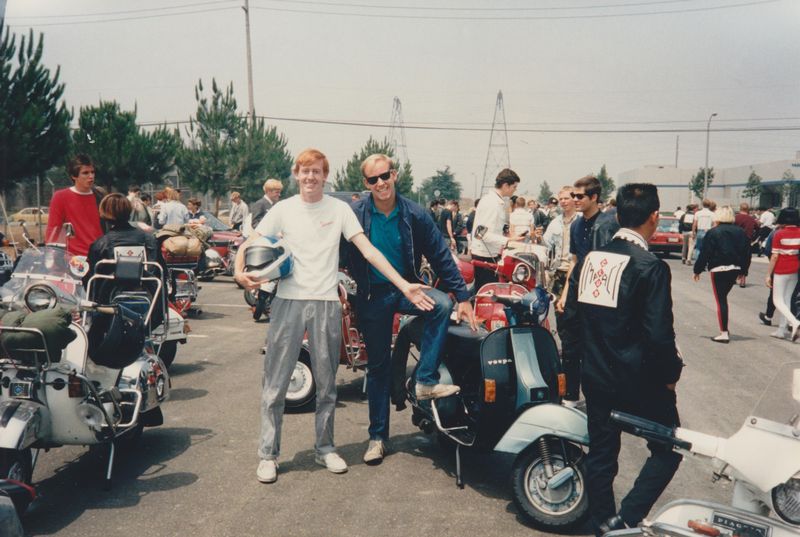 My friends Randy, and Randy (both named Randy), admiring one of the scooters at the rally...
My friend Randy Owens, pretending to ride off on this sweet custom P200e. Those chrome flames, tho!
My old maroon P200e, 1985-ish, I think...
In the parking lot of a discount furniture place, 2975 N Brea Blvd Fullerton, California (a person on Reddit did the research on that one!)
Gathering for the rally
Jumped off my scooter to take another pic of the gathering mob...
Another in the parking lot in Fullerton.
Mods, skinheads, punks, rude bois...gathering in the lot.
I just really liked this custom P200e. Sleek.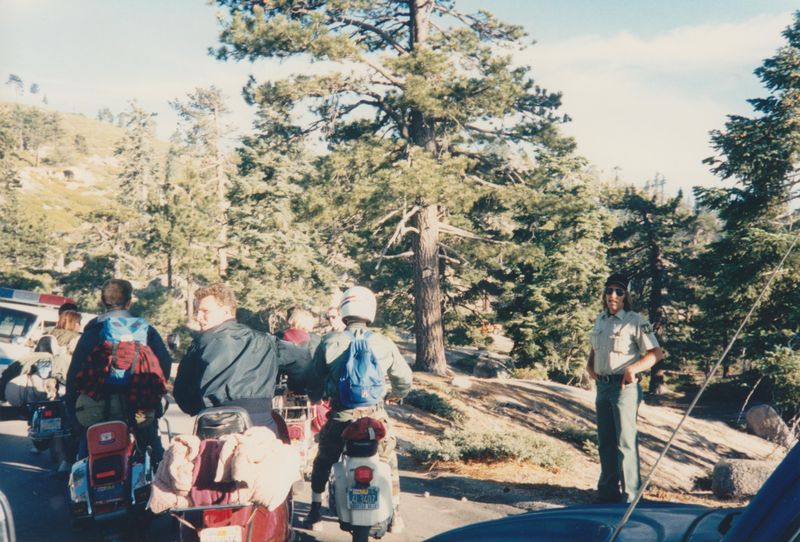 The forest ranger didn't know what to make of all these scooters coming into the park.
Another photo of the gathering...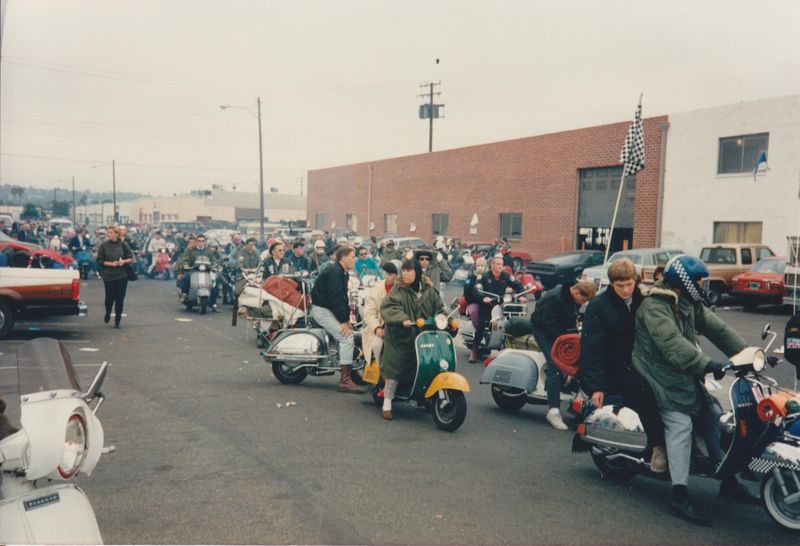 That's what rallies were like in the 80's - can you feel the rumble of 2-strokes? ;)
Oh, no - it's the Five-O!
The back of my friend Randy's head...
Made camp for the rally...
Looking back as the rally pulled over, so the smaller scooters could catch up...