Yesterday completed first service item: valve clearance check.
Scooter sat over night - engine must be stone cold.
If you waited while dealer did your valves - he didn't do them on a cold engine.
Tools I used:
Torx driver from tool kit > seat bucket & front center panel. removal
8mm T-wrench > 3 valve cover bolt
8mm 1/4" drive socket on small ratchet > the hard to reach 4th valve cover bolt
wire cutters > clip off hose clamp
.10mm feeler blade > check valve clearance
19mm socket > turn the engine to timing mark
flashlight
dab of grease > keep 0-ring in valve cover for re-install
My steps:
Chock front tire & bands on fr. brake lever - secures scooter.
I removed lower shock mount - to slightly raise front of engine. It helped get to that 4th bolt, some.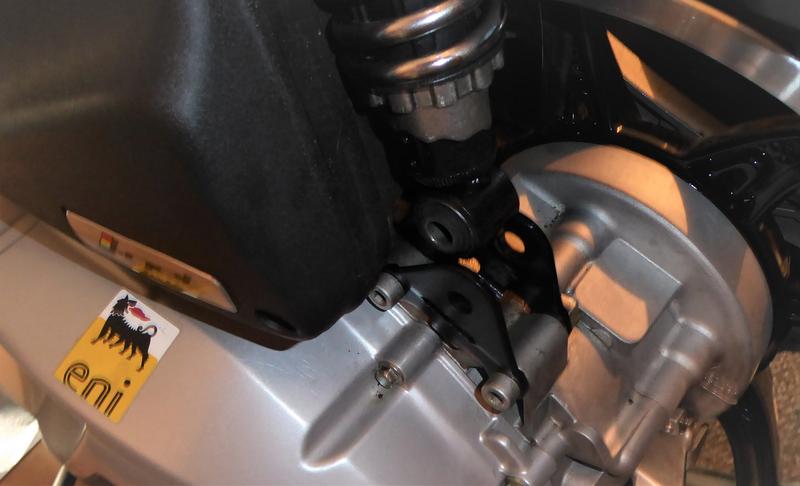 remove seat bucket and front center panel (panel lifts up and forward - tabs-in-slot) See owner's manual for photos.
cut rear clip off of breather hose from valve cover - valve cover cannot be moved away with this hose still attached back there.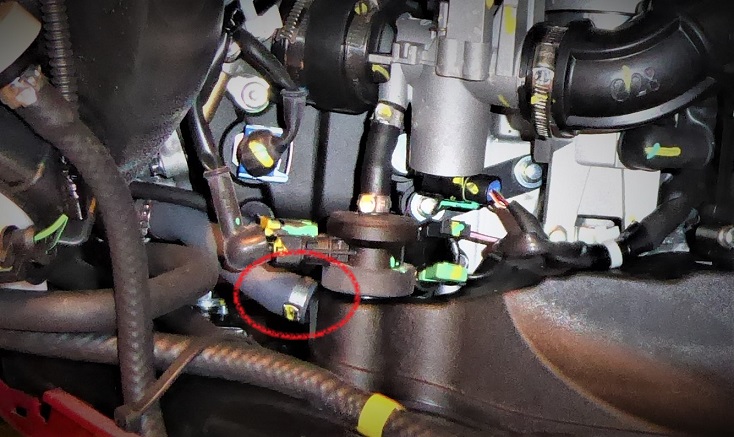 remove black cover over front CVT bolt - turn engine here for timing mark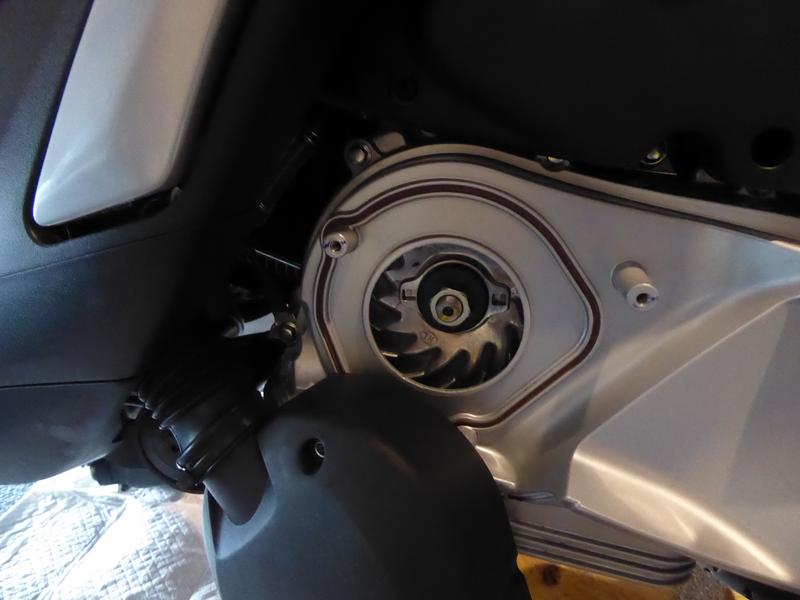 remove spark plug cap, push hoses out of way, pull off the breather hose from its rear attach point
use 8mm T-wrench to loosen 3 valve cover bolts, and 8mm 1/4" drive socket and shorty ratchet to loosen the lower/right 4th bolt. Patience here! There IS room to do this with that hard-to-reach bolt!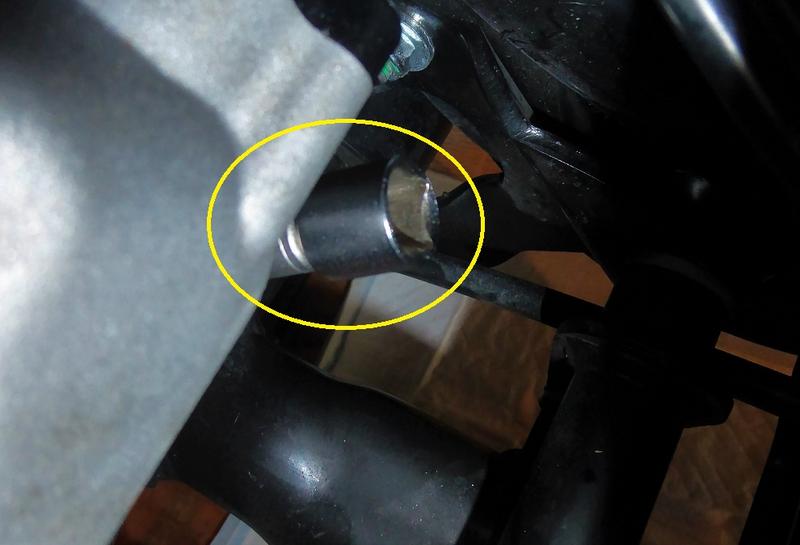 remove valve cover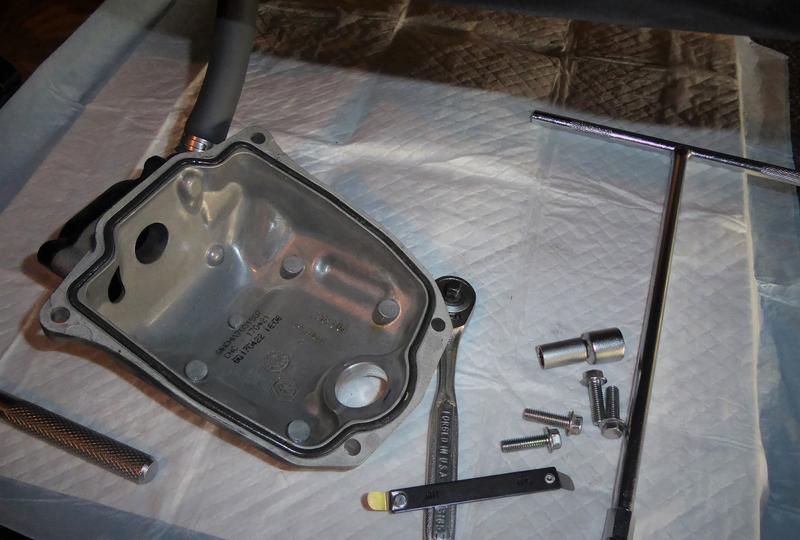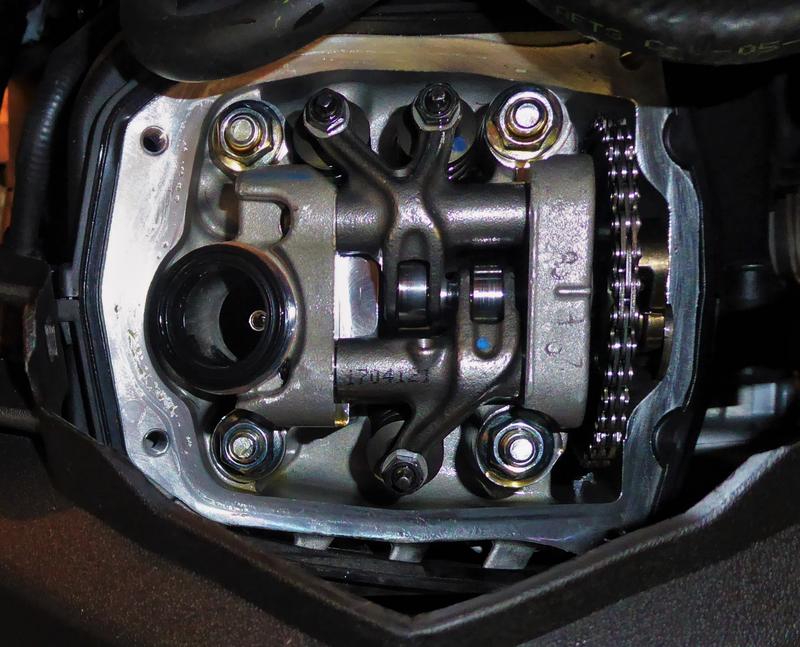 rotate CVT nut clockwise to bring timing marks together. CHECK that there IS movement of the rocker arms once aligned. If NO movement rotate again until timing marks re-align AND you can feel movement.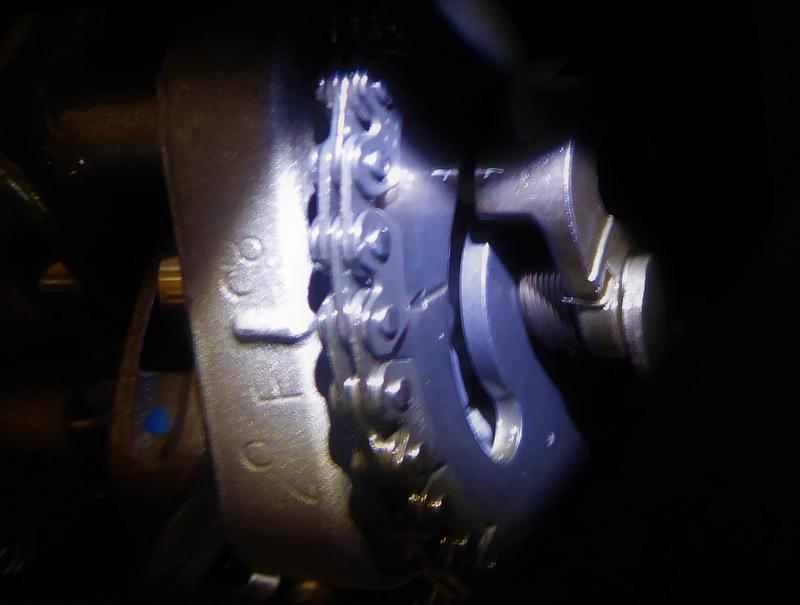 check gap with .10mm feeler blade. Large blades will not work due to tight space to work. My 3 valves checked spot-on.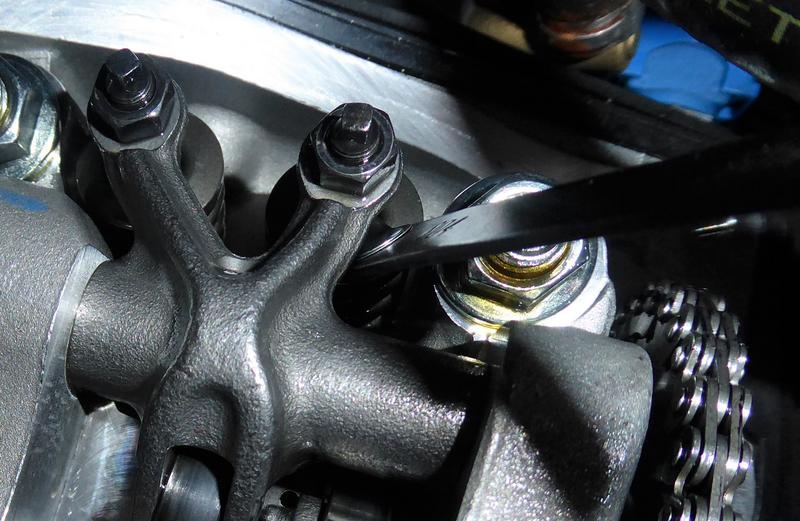 If your valves need adjusting - see the many utube videos on adjusting GY6 scooter valves w/screw & lock nuts.
I added a dab of bearing grease to a few points around the 0-ring grove of valve cover to keep the 0-ring in place while re-installing valve cove. Pay attention to the 0-ring seal on spark plug hole as well - keep it in place when replacing valve cover. Snug the 4 bolts slowly, in lug-nut rotation fashion (clock face - 11 / 5, then 2 / 7, etc.) Use very low torque when tightening these little bolts. I do hand snug and STOP! Personally, do not trust torque wrenches for such small fasteners.
Reattach the breather hose - use a new clip or zip tie it. It is jammed in there so tight on the tube - I didn't mess with a clip.
Replace rear shock bolt, if you undid it.
I ran the engine for a time - then checked under for oil leaks. Let it cool and felt around & under the valve cover for any sign of oil leaks. Nothing - then I replaced the panel, seat bucket.
First time into the valves on this scooter - so took a few hours working slowly and carefully. My Kymco LIKE200i is SO much easier to do the valve check. SO much more room to work than this little Piaggio. Robot does this engine OUT of the scooter ---- not at all a fair representation of the things in your way, and spaces to work.
Manual says valve check due again at 6,200 miles. I will do them every 3,000 miles, now that I'm familiar with this scooter.
O.S.


Last edited by OldSchooot on Sat May 12, 2018 1:02 pm; edited 1 time in total