Ebeth - what the hell is that bolt in the swing arm!?
Ginch - see pics below - better than hopeless explanation above.
Power box wire tied over brake line and centered.
Other wires gathered and folded to accordion shape, wire tied, centered, and tucked under head lamp bulb base.
Pheas - there is decent volume high up - as you can see. I thought about mounting a few clips to create a shelf for the power box - but determined I had enough room without going that far - and just used the brake line to hold the box up high and use the volume better.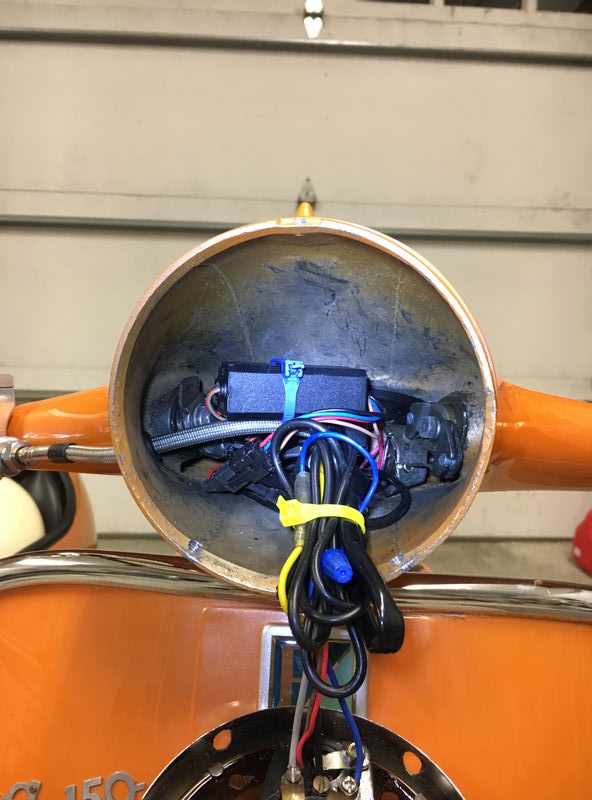 Since brake line is less movable/flexible - I installed it first - then worked around it with the headset wiring/sip spedo connectors.
Accordioned wires sit approximately here - so everything is centered - to help avoid interference with moving cables - which work like fine tooth saws.
As I put headlight in - I tuck the accordioned wires under the head lamp base - which has a plastic portion that points downwardly. Here they are tucked behind as I insert light