Cat is on duty in this shop all night
Looks really bored.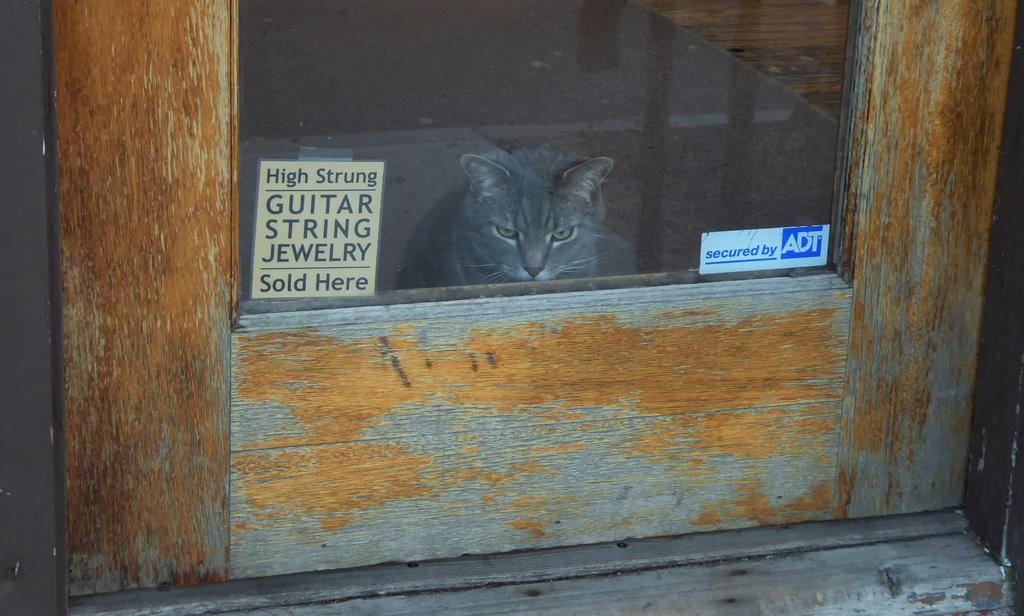 "Yeah, well it pays the rent, so buzz off." ….she seemed to say.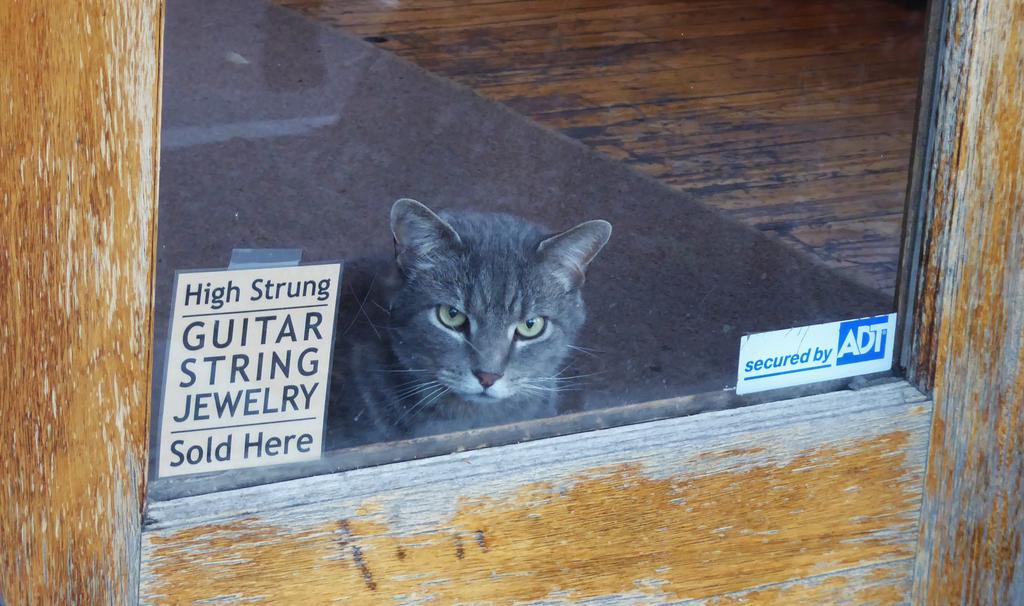 She's in the door to the right, near where I sit with my coffee.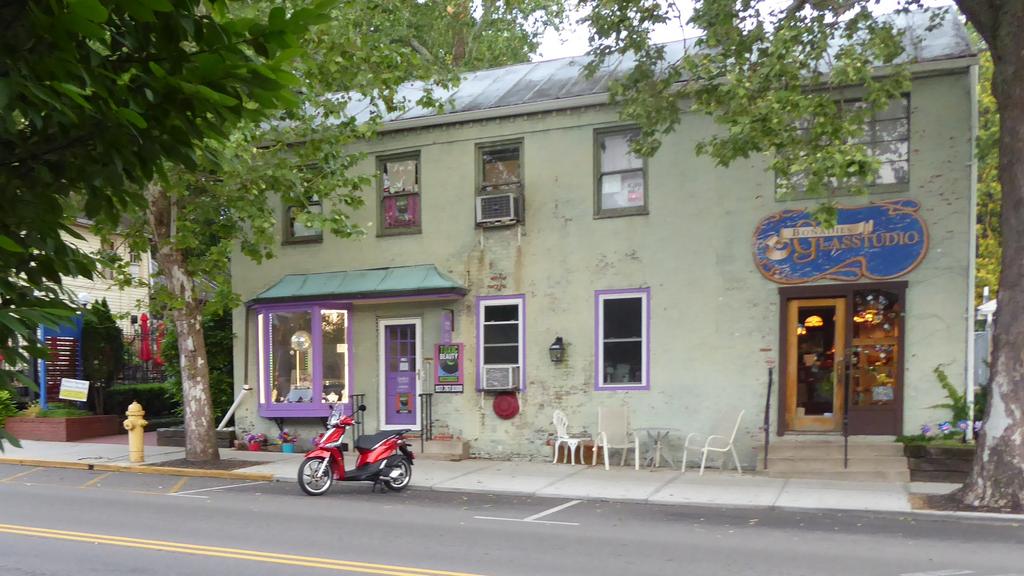 We have an understanding - I'm not particularly crazy about cats, she's not a big fan of guys in bigdam yellow helmets.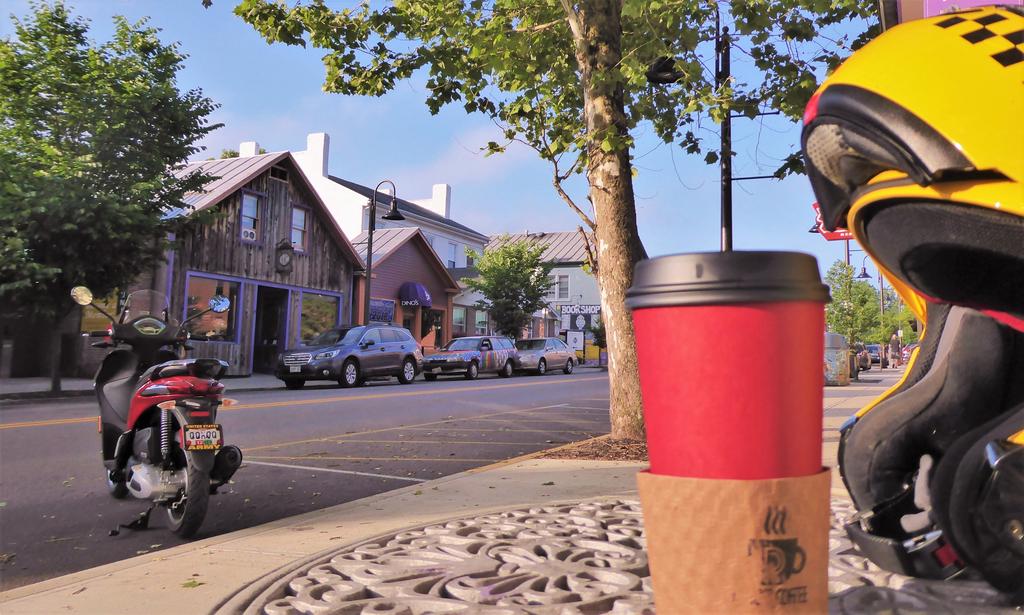 O.S.