What is your Style?
The answer may be somewhat self apparent because we are riding scooters and not sport bikes. Still, even in my riding group, some like to really highball
down the road like you are in a short sprint to the finish.
I like "paved" back roads that wind through the most scenery I can find.
I like 35-45 mph as a pace to take in the surroundings. Posted speed on
these out back routes is usually 55 mph. I usually encounter no other traffic.
On these same roads, a pack of six Harleys will scream by at +70 mph just
barely negotiating curves.
I just don't get blazing down freeways at 70-85 mph. I just don't get blazing down back roads like a race at Le Mans.
Bob Copeland
Warming Up in MInnesota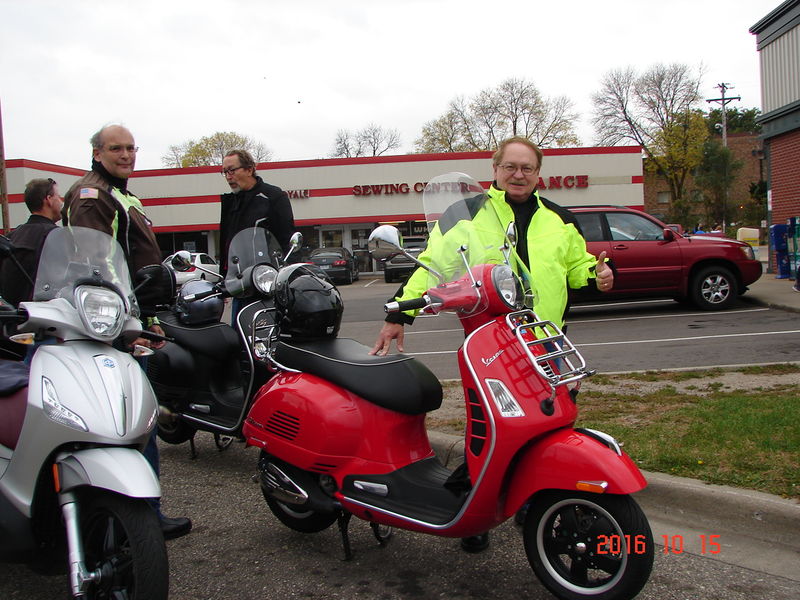 Group Riding with the Mpls Heckys Angels