One of my scoots getting blown over in the wind last month changed my PTW storage situation. Previously, I had them parked on the back patio under an awning, all with covers. Big wind storm - one blown over- snapped off right mirror. Ugh...
So for $79 a month, 0.3 miles from the house, the Scoot Cave is born!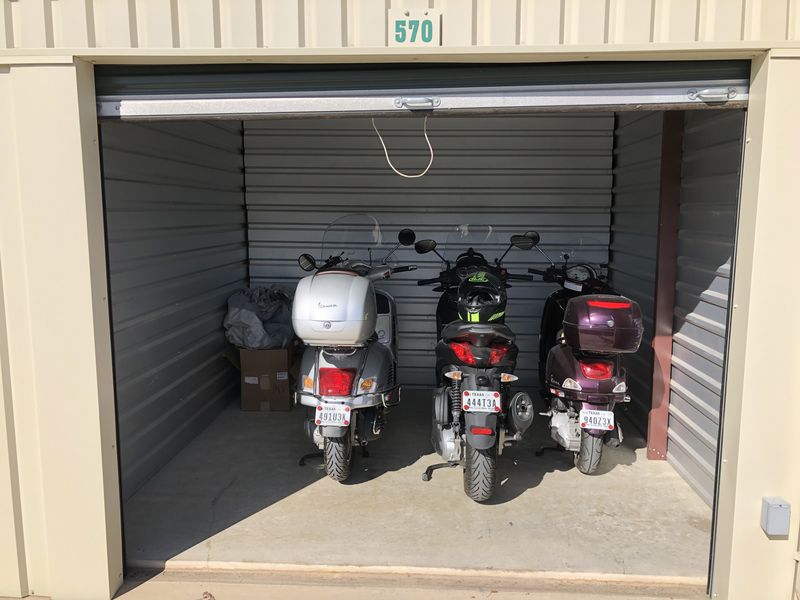 Complete with electrical outlets and overhead lighting!