This little Ohio town once again put on a stupendous holiday fireworks show Sat night, between big downpours - and lit the city center with lights and a big Xmas tree (donated ea. year by a resident in need of a tree removal!)
Riding through town Sunday sunrise....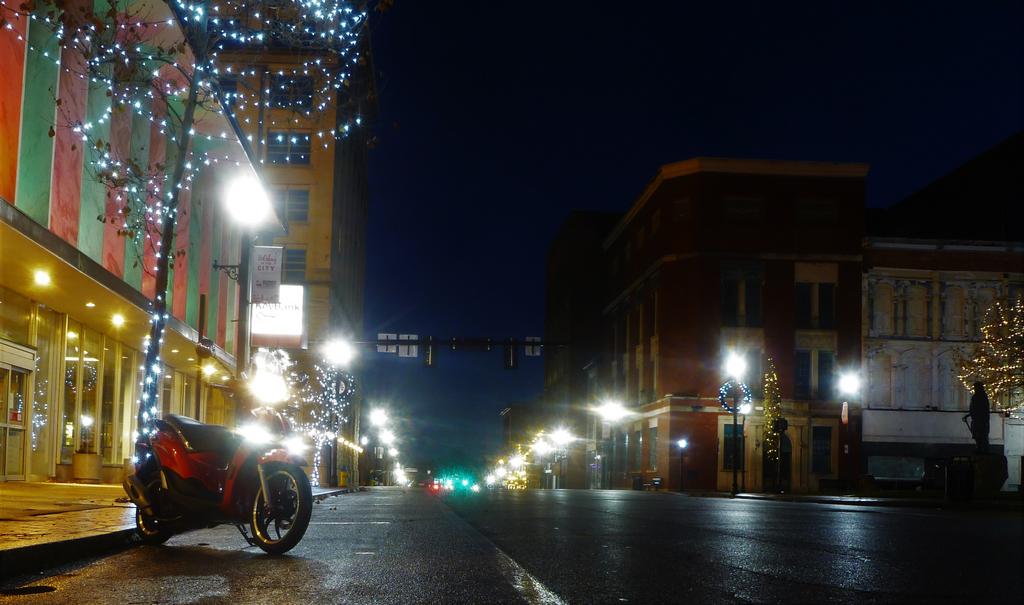 Wet streets make for cool night pix...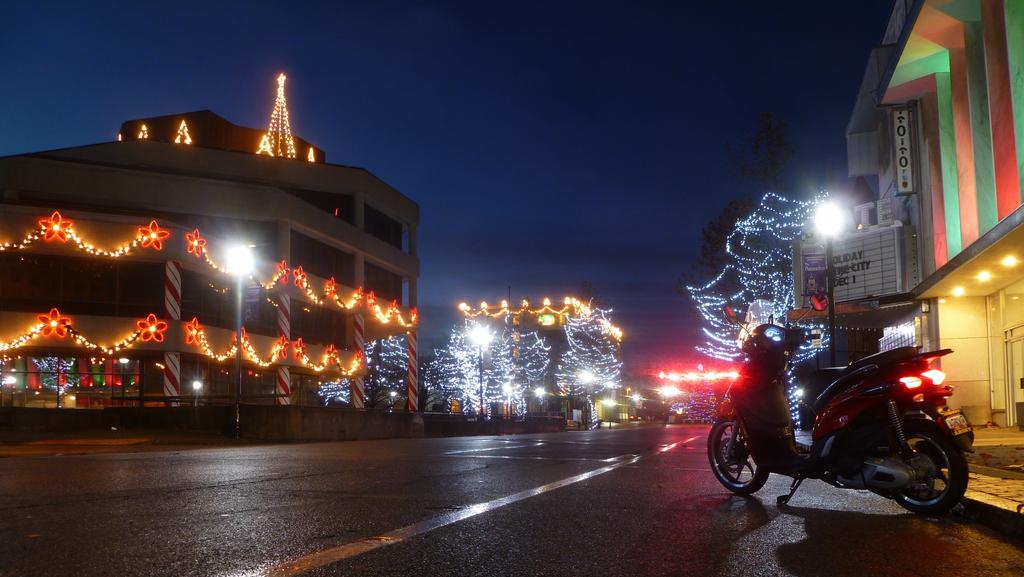 But my coffee destination was still lousy with leaves!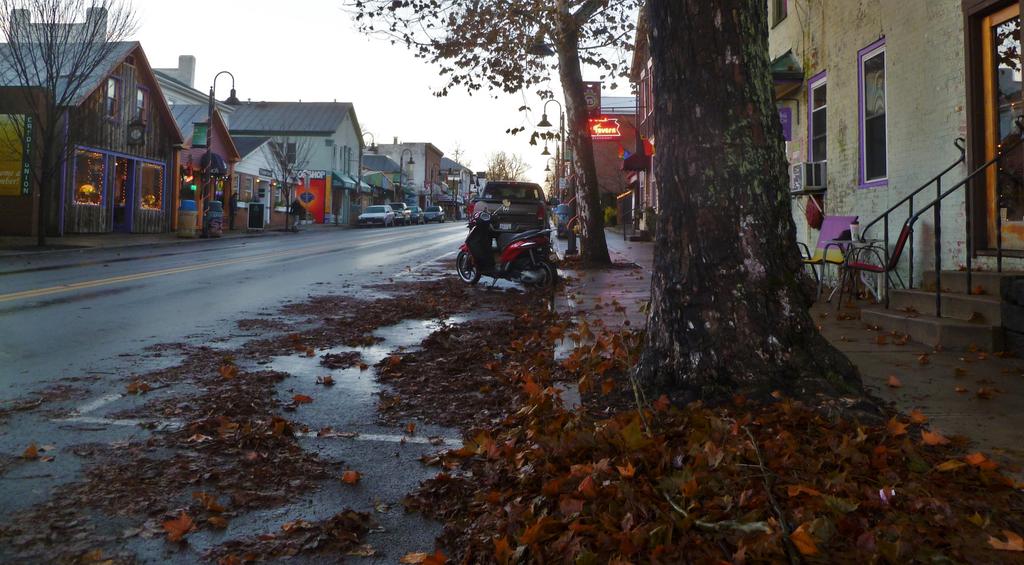 O.S.