I spent the last few days in St. Petersburg and Avon Park with my friends Ken and Warren (Lostboater and Wmac) along with Warrens wife Susan.
I rode down on Max, taking a scenic route 240 mile route from Jacksonville to St. Petersburg. We enjoyed a fine dinner prepared by Ken's wife Vicki on Thursday night.
Friday saw us waiting out the rain, almost going to Plan B, but the rain let up at 1:30 and we headed south over a windy Sunshine Skyway Bridge towards Avon Park. The skies cleared eventually allowing for a nice ride. We only stopped once to visit the Cracker Trail Museum in Zolfo Springs before arriving at the Jacaranda in time for happy hour at 18 East across the street.
Saturday we decided to loop Lake Okeechobee with a stop to see the lake. You have to take roads to the top of the dike to see anything, but it clearly is a big lake.
We had lunch in our favorite Cuban restaurant in Clewiston, then got caught by more rain but waited at a gas station until it was light enough to continue.
We stopped at the Sugar Sand Distillery on the way back to sample some of their whiskies.
Dinner of small tacos at the casual taqueria, early to bed, breakfast Sunday morning before I headed back to Jacksonville.
As usual, a very enjoyable long weekend.
Warren and Ken
Wet roads
But the sun did come out
Stopping to see the museum in Zolfo Springs. hHe nice woman who ran the place acted like we were the first visitors in days.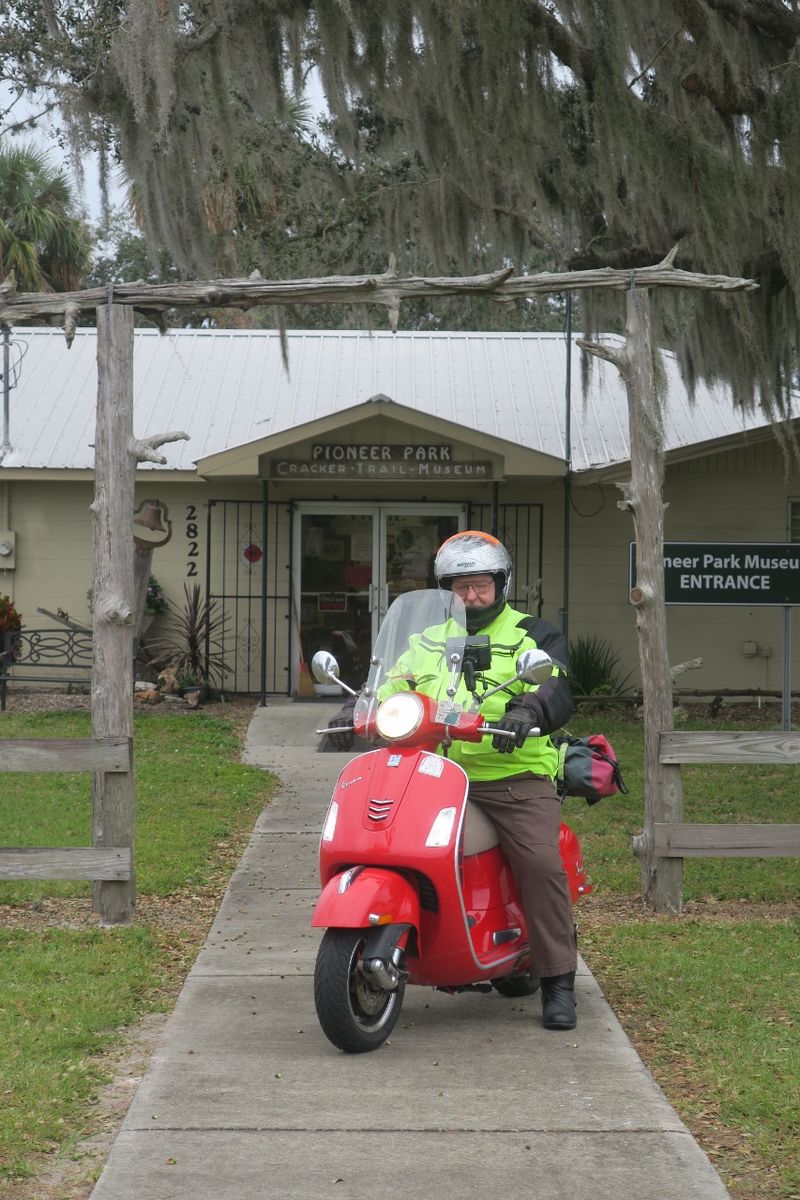 Ken ready to ride at the museum.
Scooters in front of the Jacaranda.
A stop at Sebring International Raceway.
Riding up the dike to see Lake Okeechobee
Ken, Warren and Lake Okeechobee
Riding in Pahokee
The still at the distillery


Last edited by WLeuthold on Mon Dec 17, 2018 3:07 pm; edited 2 times in total