Geared up for a 37`F ride at 6 AM today. (pitch dark for another 1.5 hrs)

Checked the oil, started it and rolled out the LIKE200i. "Feels like a brake may be lightly dragging..."**
(for those, like me, who refuse to read through long posts: What I did wrong was not put weight on rear tire to check its shape before riding off. Brakes weren't dragging - tire was going flat!)

A mile and a half later I make a turn into a church lot to check things. Rear wobbled big time when I made the turn.
"Shoot. I know what that is - had it 4 years ago on the Forza - rear is going flat!"
I carry a plug and air kit in ea. scoot. The LIKE200i has the Stop & Go plug kit, and a Slime air pump.
Too cold and dark to mess with it here - esp. since I notice my R Gerbing heated glove has quit again!.
Ride slowly home, by His Grace no cars closed on me on this 50MPH State Rt.


Several videos show how to use this plug kit.
https://www.youtube.com/watch?v=FtphCgcnDVs
The screw was in the center of my Michelin rear tire.


Remove screw.
Ream hole.
Insert pointy bit w/shank.
Unscrew & leave in shank.
Insert plug in gun tip. Lube lightly.
Screw gun and shank together.
Pump handle to push plug through shank and tire until no more movement.
Pull out the tool.
Pull an inch or two on plug to insure seating.
Trim it off and air it up.

[i]"Your father's brother is your uncle!"

The Slime pump aired tire quickly. (comes with
cigar lighter, battery tender, and alligator connections
for every kind of voltage hook up; plus pressure gauge pen)
Took longer to read instructions than to fix the tire. See no leaks, will check again in a few hours.
https://www.amazon.com/Stop-Go-1075-Standard-Plugger/dp/B0018EUDHW/ref=sr_1_3?ie=UTF8&qid=1546870426&sr=8-3&keywords=stop+and+go+tire+repair+kit
O.S.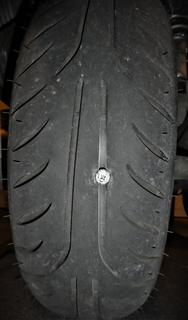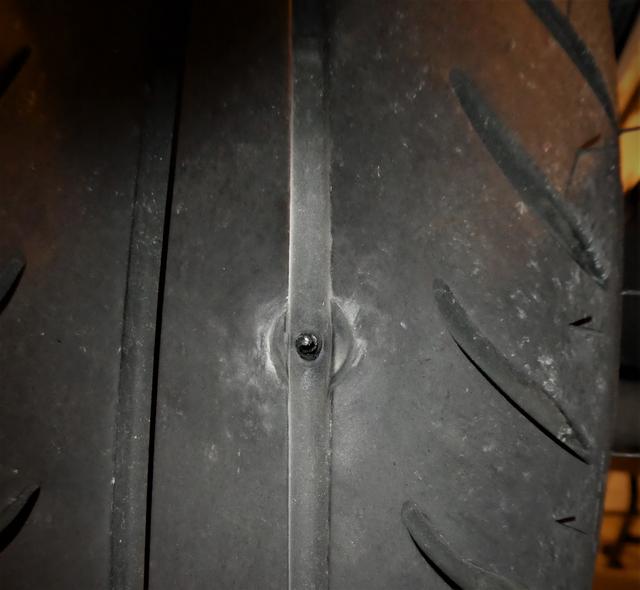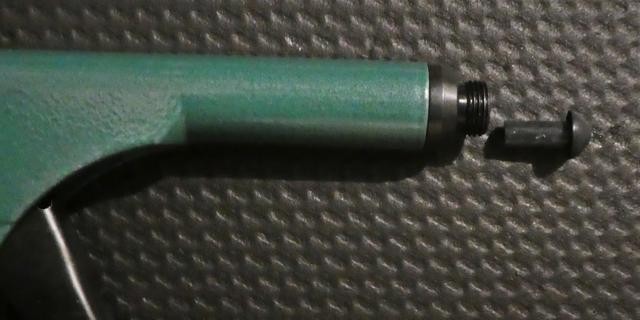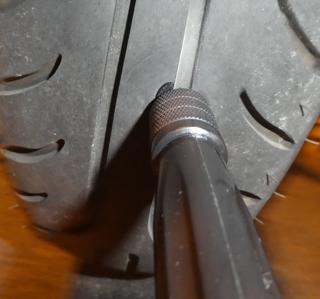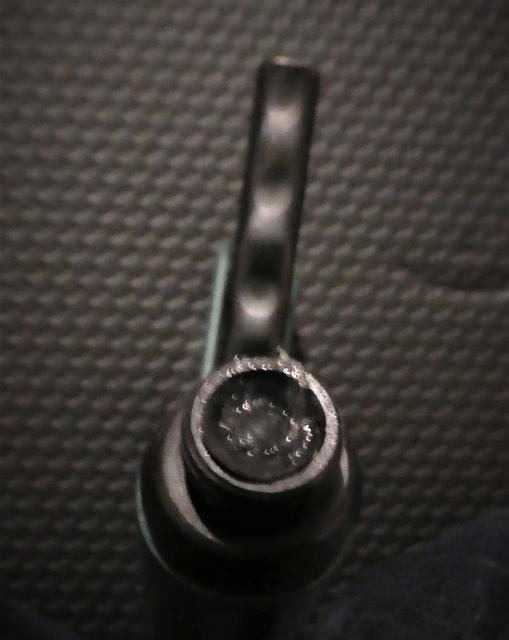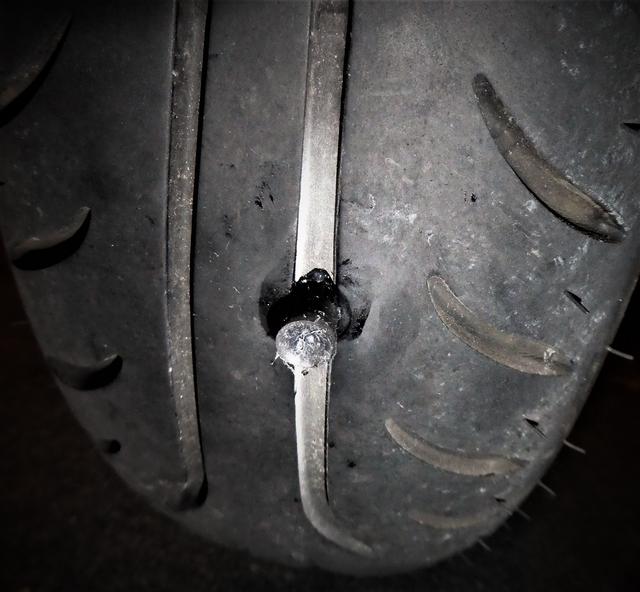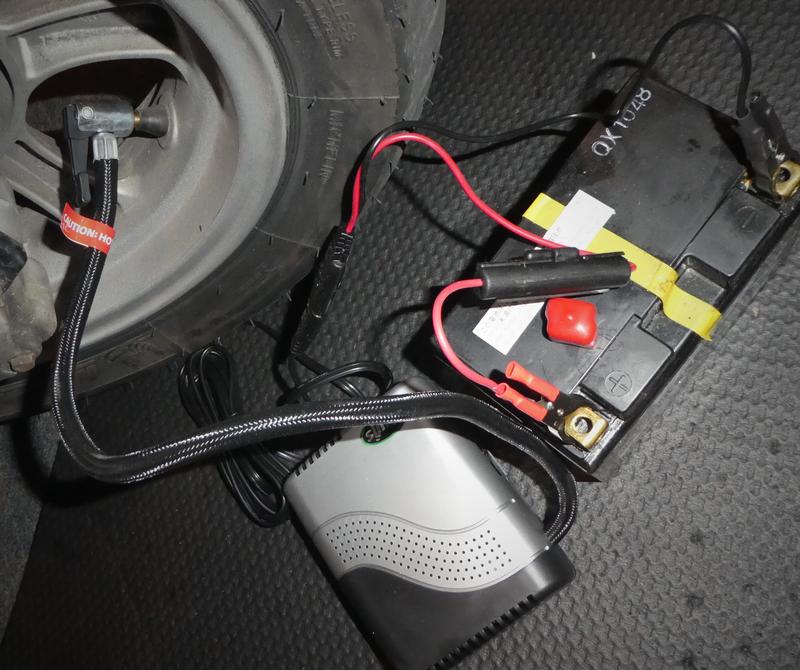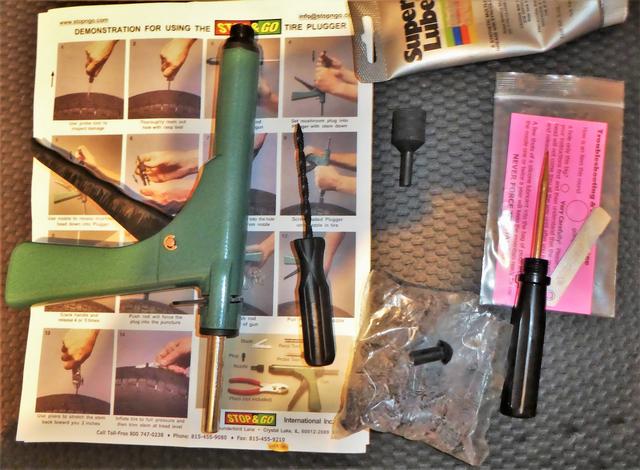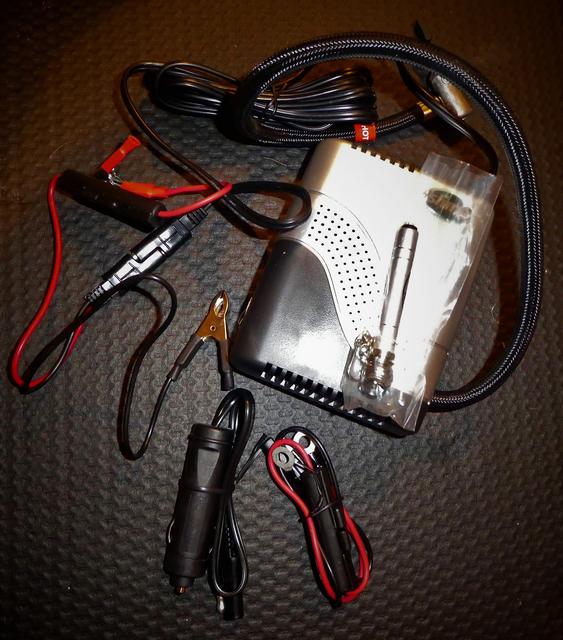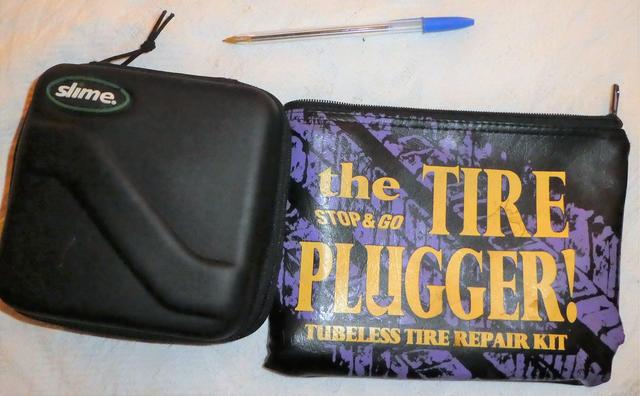 [/i]