Vacation weekend here - which feels a fair amount like the middle of the week on Covid time.
Plan to organize some burgers's and dogs on the grill - but not before I get in a last ride on stock BGM.
In the mean time - here is a riddle for you.
If you look at the Dyno charts - they gave me pretty consistent numbers on ea. of the metering rods - eq29 (richer) and eq31 (leaner).
My butt was telling me the 31 was faster.
Dyno said it was the 29.
But when I looked back - I could see what I was feeling.
The 31 has more power at the 5K rev range - right in the heart of the power band.
The 29 has stronger top end around 7K.
It is tempting to read the chart as if it is a range of throttle - but remember - this is all done with the throttle in single WOT position.
Motor prefers leaner at mid RPMS and richer at high RPMS.
So the question is - what's the cause of this?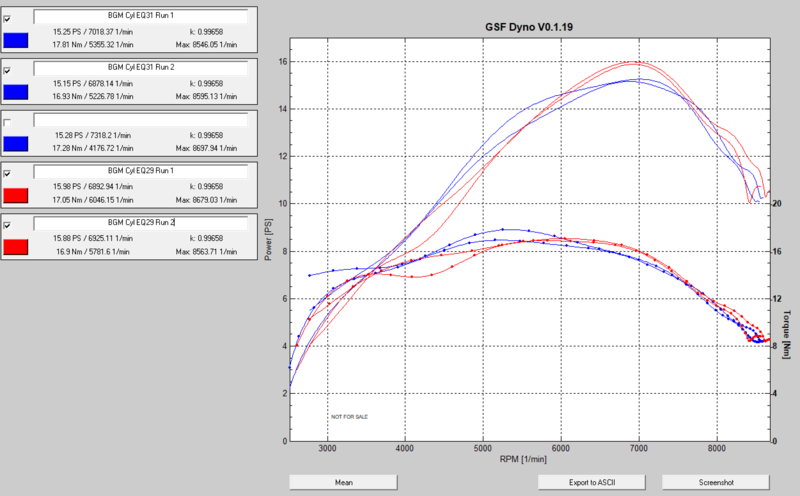 Last edited by charlieman22 on Sat Jul 04, 2020 9:23 am; edited 1 time in total