So, I've been putting this one off since it's been a pretty cold winter. But, it's warming up quickly here in Bishop, so I decided it was time to get off my ass and build the rig to hold down the scooter while I've got the engine out, to work on the top end.
I had torn down a wind-damaged horse shelter last winter, so I re-purposed the fiberboard and studs to build a stand. I wanted a place to hold the front wheel, and tie-down anchors to hold the frame steady when I remove the engine. I've got a cycle lift I'll use to jack the frame up while it's tied down.
Easy enough to do in a morning, so this was today's result. I'll post more as I get to working on the actual engine. Time for a cold drink and a nap...
Framed up the base, put 2x6 boards for the front wheel chocks
Used 2x6x36" for the tie-downs. Had to rout the counter-sink for the anchors & washers.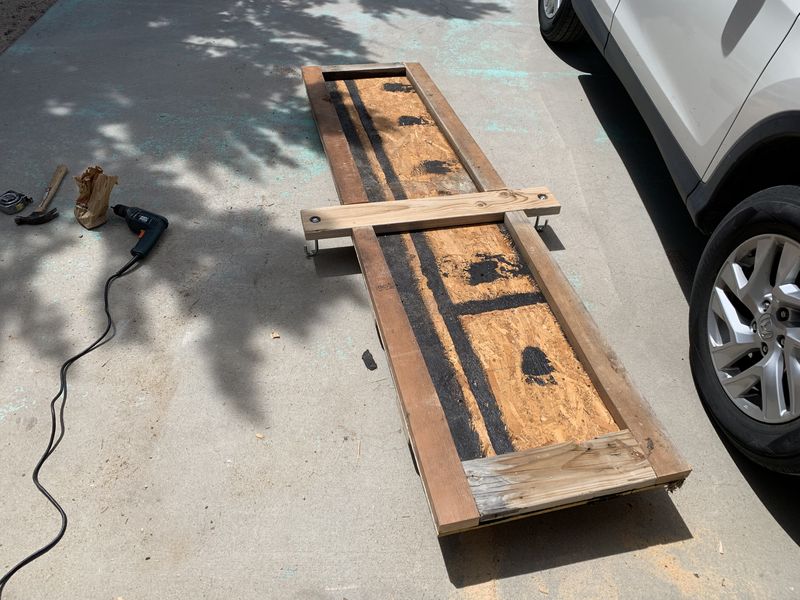 Bottom view of the framing, with tie-down piece in place
Spray-painted the "landing strip" so I'll know where to put the stand
Front view of it in the garage. Seems to fit ok.
Rear view of GTV on the jig. I've got a cycle lift I'll use to hold the frame