Well, I filed on the mozzarella and it came out pretty good! I'm still undecided if I'll use it or not.
RB, thanks for the details! The new needle bearings I received didn't have a ridge to stop the bearings so I pressed them all the way in flush. I didn't like that very much so I put my old bearings back in. Mine hold the bearings just fine while allowing the axle to be pushed through the bearing races.
I was short a bearing and Voodoo kindly supplied me with an assortment of needle bearings. None were the right length, but the right diameter, so I ground the end off to be the correct length.
The old swing arm distance, and the new swing arm distance are identical, after I ground off and filed the extra mozzarella. (That cracks me up Safis - I love it!)
Check it out!
Ground off the extra cheese, and voila - not bad!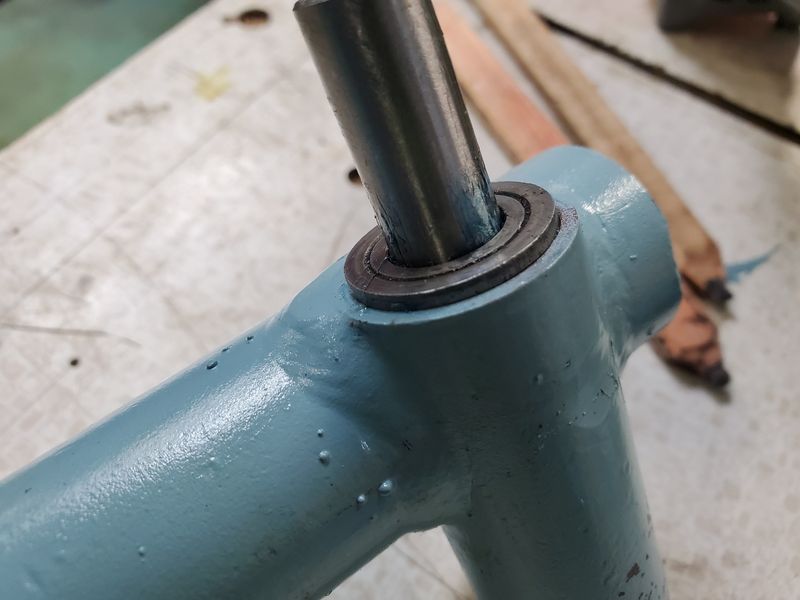 Old bearings and races with new axle. Beautiful!