Wore this today.
Does
seem
to keep the drivers off my tail....might just be my imagination.
Yeah, the checked helmet strip is not a coincidence (black in daylight, white when lit )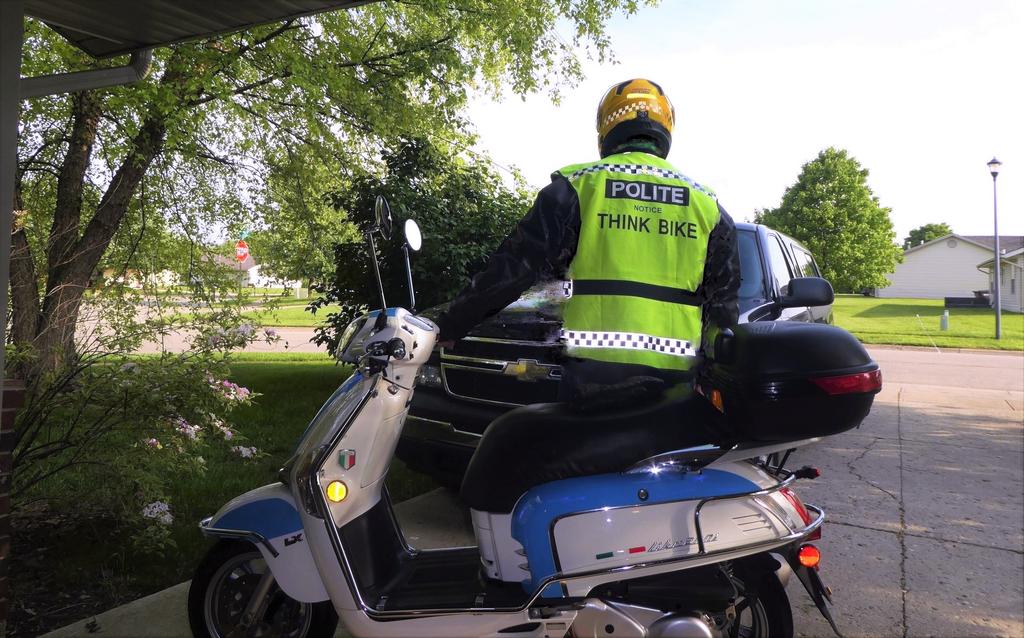 Gas line boys are tearing up my coffee village - had to park on the sidewalk!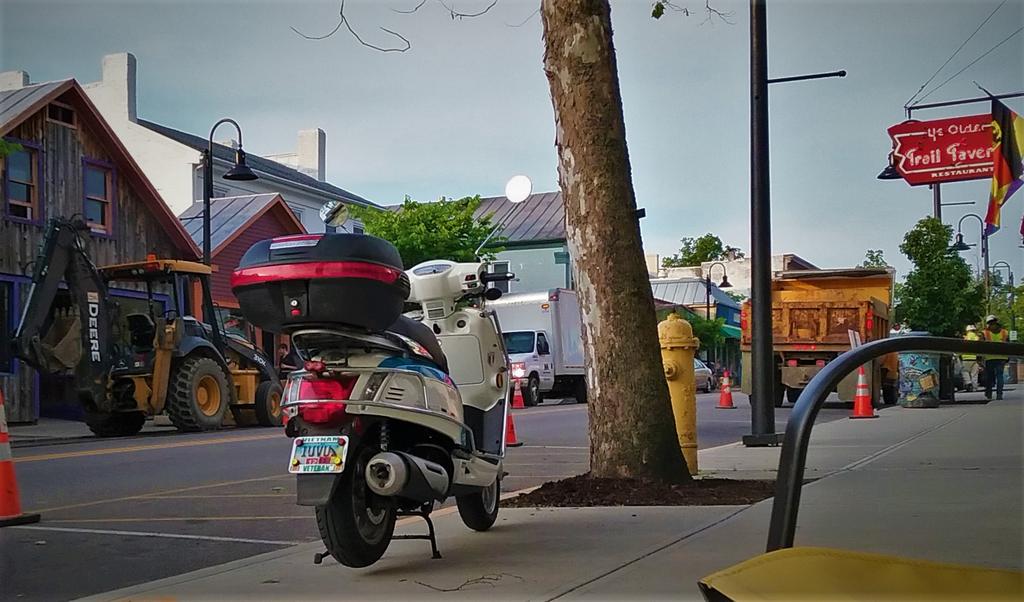 I got nothin'....
O.S.