This little, pricey, all natural organic bistro has quite a following - lines queued most mornings.
The sausages are from "locally pastured pork", your eggs come with a name card from their mother (either "Flo" or "Bernice" -
ask for Flo!
). The napkins are made from rewashed shirts, and the booths have all of 6" of stomach room (
to keep out those who don't jog into town to dine?)
You can hear the guy out back pounding rocks together to grind the local wheat for your toast.
I don't know what "gorgonzola butter" is - but it was $2 extra on my toast ea.!).
We ate there one snowy Christmas eve. Sat in the window booth - it was kinda nice.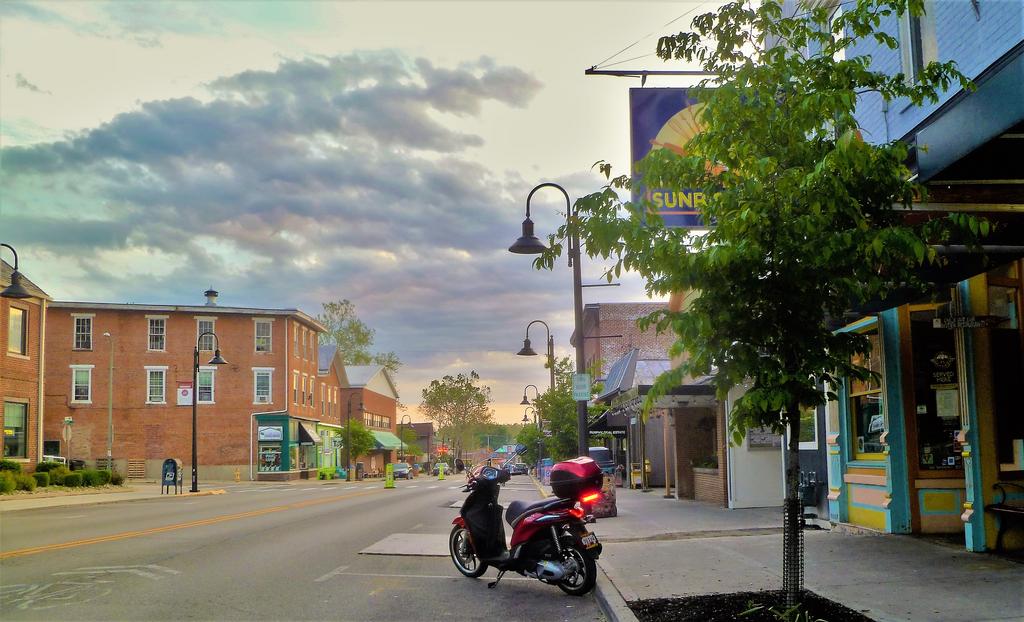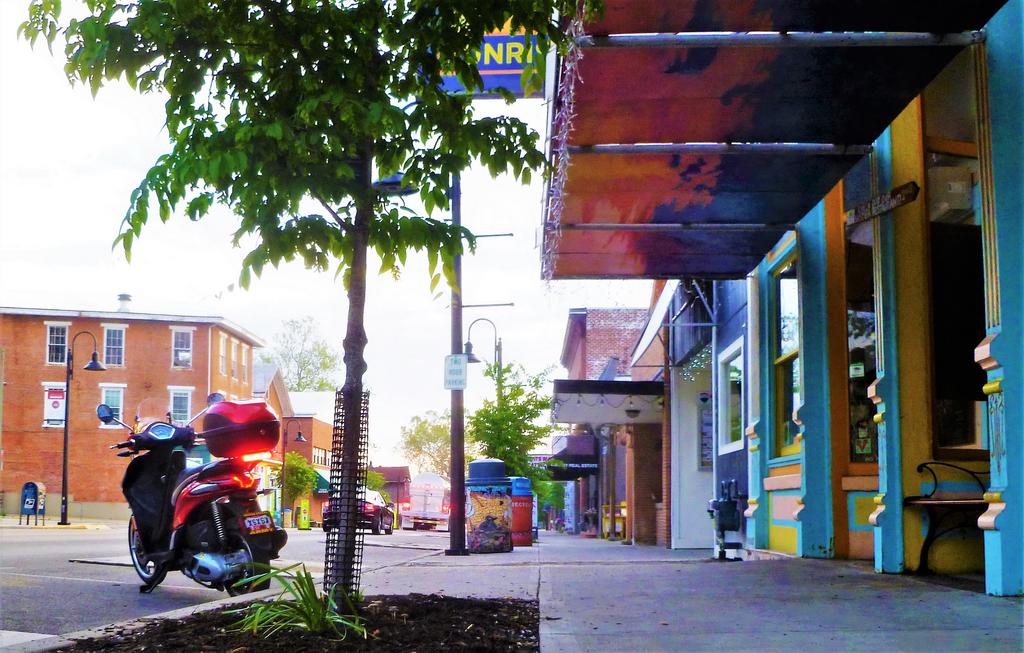 Had to laugh, took these snaps this Saturday morning - the Sunrise Café opens today promptly at 5 PM!
O.S.
Then slipped around back to look at the alley murals before going for coffee.