I discovered that the (buried!) puke tube on my Liberty was sealed.
So I changed it out for a longer, capped tube from a KYMCO, so it can be drained periodically..
While I had things apart I also changed the air filter.
Remove the lower front panel, then the underseat bucket. Seat can stay in place.
Remove the visible screws from the airbox cover.
Then from
inside the engine bay
, find the two remaining 'thumb' screws at the very front of the airbox. You can loosen these with your fingertips.
Lift the airbox cover as far as the hose on top will allow - and remove all the screws holding the airfilter in the box. With some fiddling - it can be done without removing the hose from the cover.
hold the cover up, reseat the new filter & attach with all the filter screws.
Replace the cover and replace the screws. Now reach in the engine bay, hold the 'thumb' screws with your finger tips and screw them in. My hands are like Easter Hams - yet I can do it - so can you!
This supposedly is a "dealer only" service. But we can DIY it!
The trick was figuring out how to get at those two front 'thumb' screws.....from the engine bay!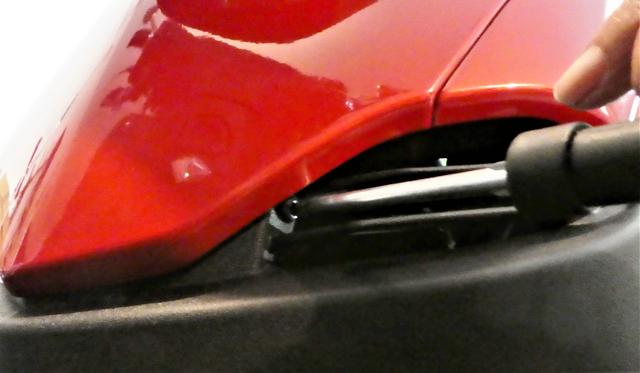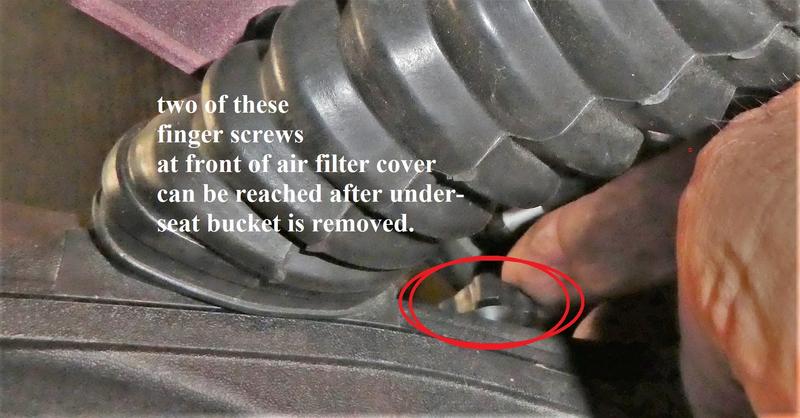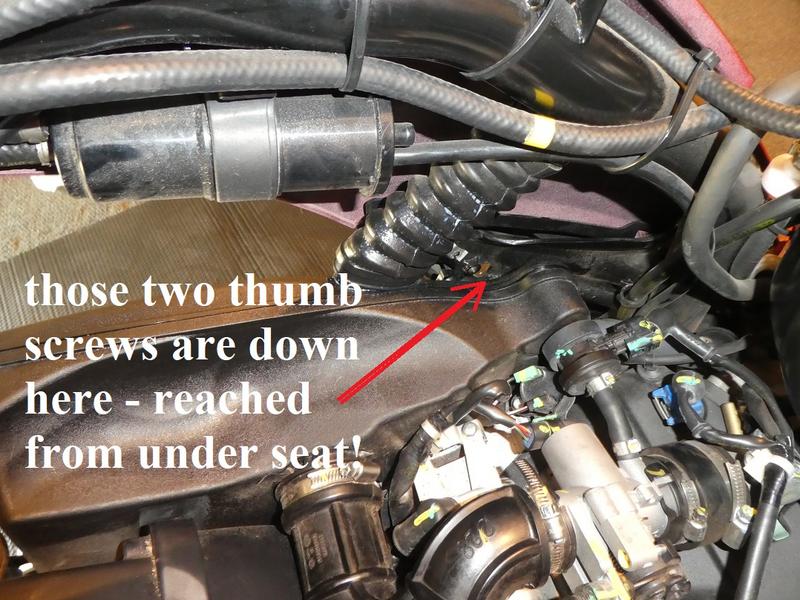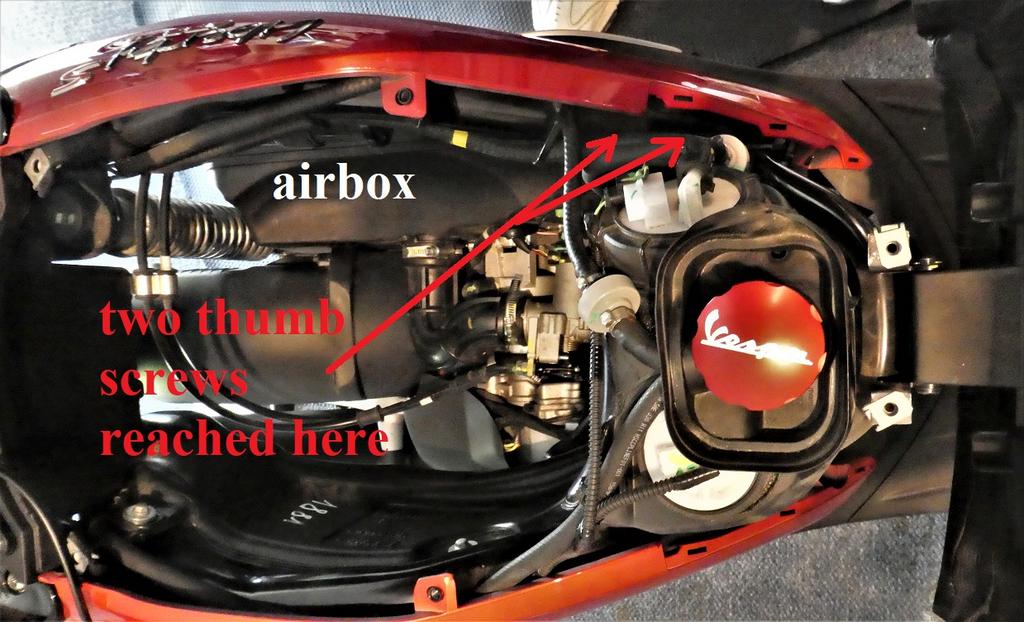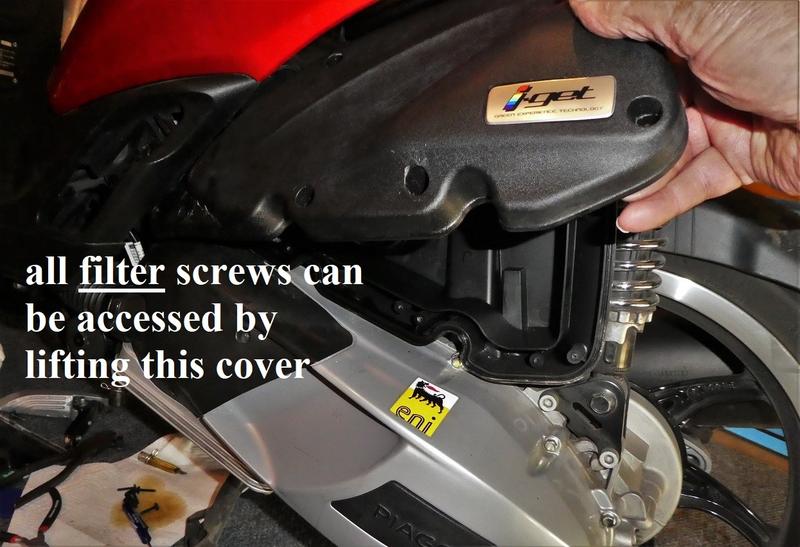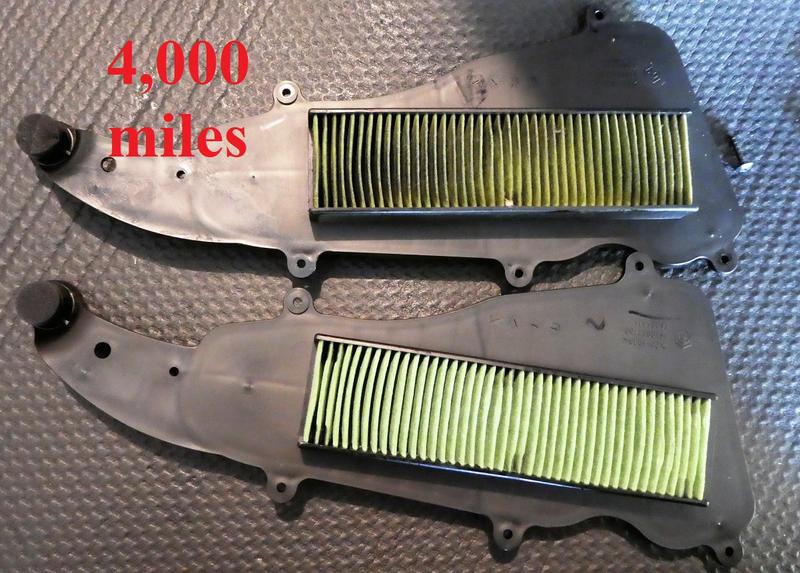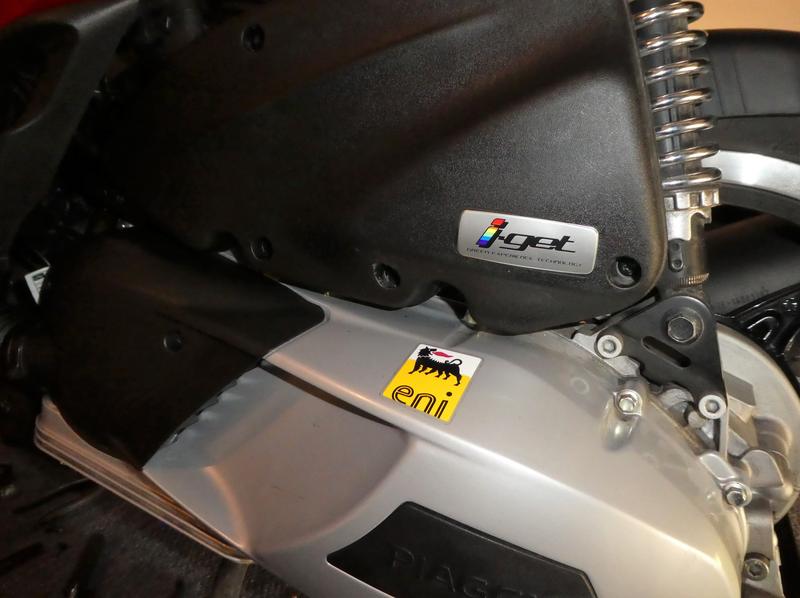 O.S.
(if you want to change out , or drain, your 'airbox drain hose' - AKA puke tube - I'll post, with pix, of that adventure!)