Daughter and I arrived in our coffee village early enough to today to have coffee and pastries at our sidewalk table.....while vendors were setting up & before the masses arrived.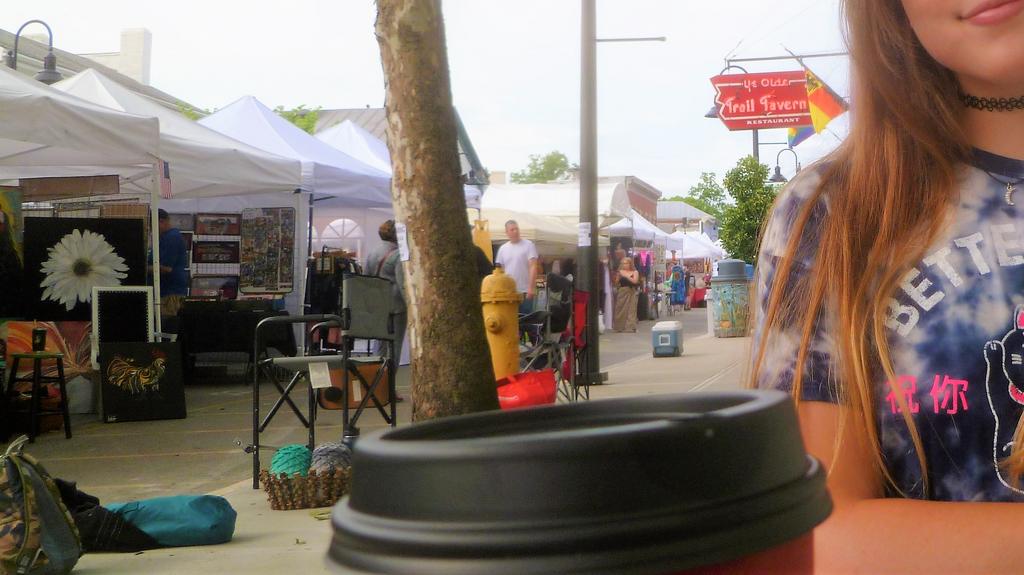 Couple of hours later our sidewalk looked like this.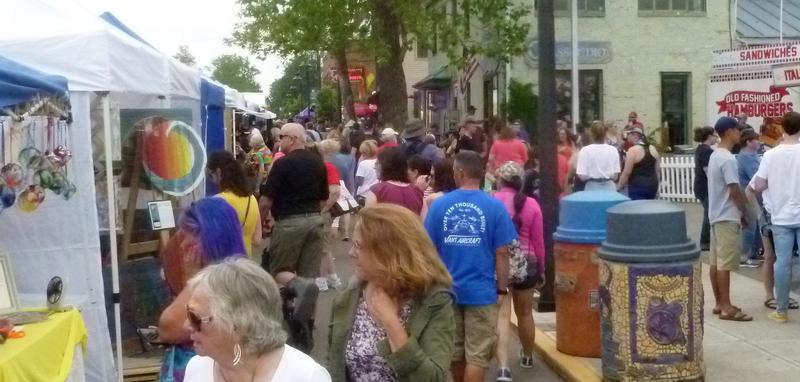 On the hotel porch at the top of town looking back towards our chairs.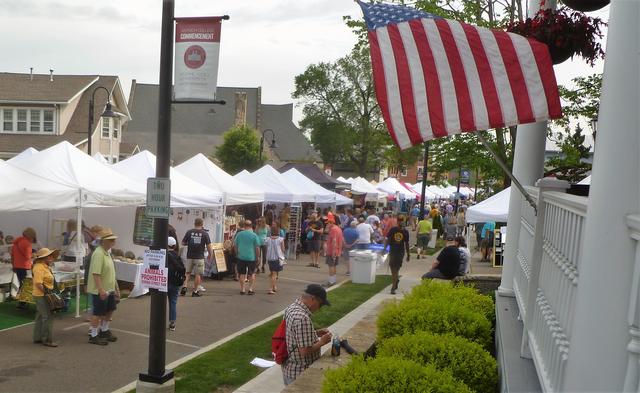 Streets fill with parked cars in front yards - so they bus 'em in!
One morning I accidentally arrived in town on my Forza at the start of the street fair - the local police know me & my scooter, so they let me in to park behind my favorite coffee shop.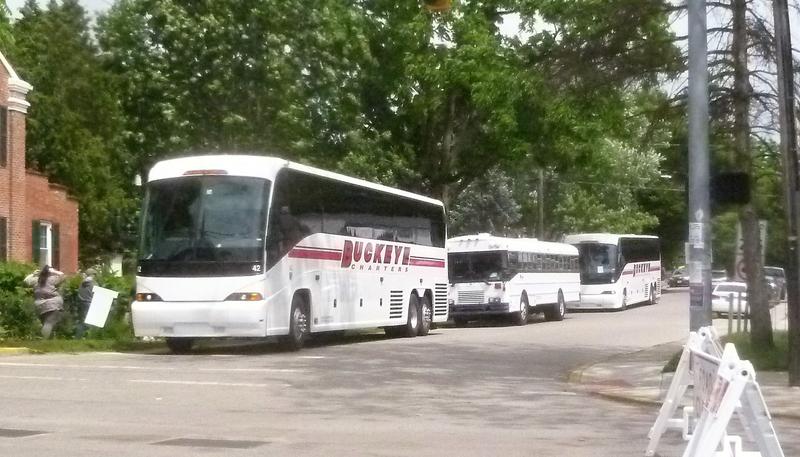 Actually, this little burg gets pretty busy with tourists most days of the week ---- but I'm usually long gone by that time.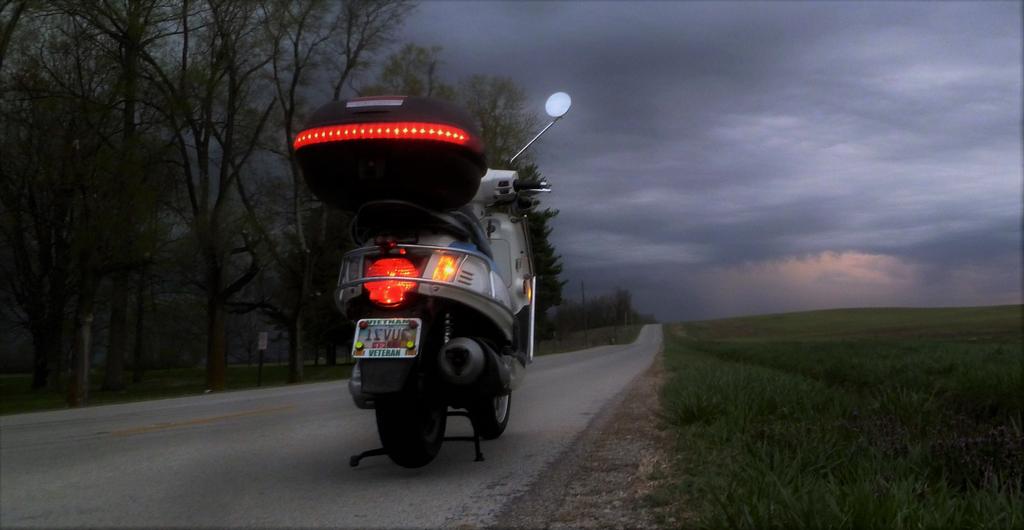 It was a nice day with the youngster. Apparently there were a few cute boys in the crowd...
O.S.