Folks - Looking for some insights from the experienced.
VBB cases.
New crank - Pinasco.
Chose the following method for assembly.
1. Install clutch side bearing
2. Slide fly side bearing (one piece) on to the crank
3. Pull crank in - flush with bearing
4. Put small side (fly) case on
I was surprised to see that the bearing on fly side is ~2.5mm exposed in to case (see pic below).
Interested to hear how other's address this.
- Put bearing in fly side of case first? (leaves 2.5mm gap from bearing face to crank web if I do)
- Use shims to move bearing further off crank web - and closer to flush fit with case?
- Leave it - that's how its supposed to be
- Some other approach?
Given the factory maintenance books I have seen say you are supposed to fit the bearing to the crank first - it would suggest that this exposed bearing on the fly side is the norm?
Opinions and experience appreciated.
Thanks!
- CM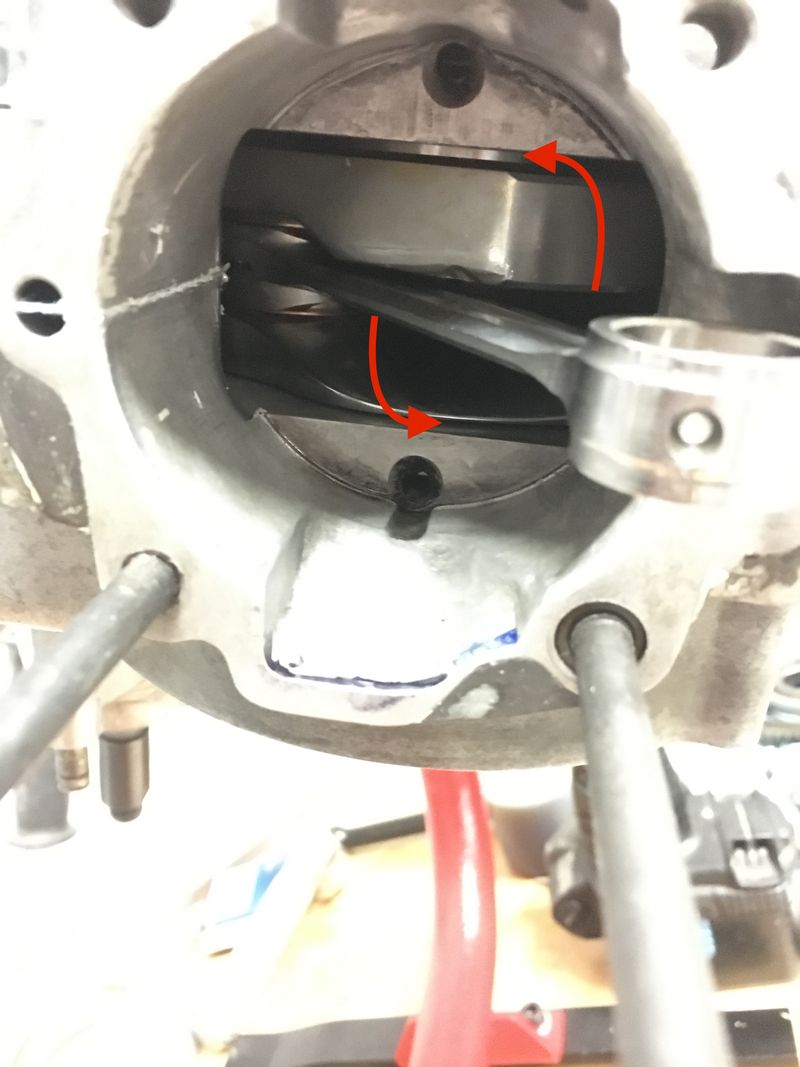 bearing is proud of case by about 2.5mm - top arrow