Very good news for owners of the new Piaggio Liberty!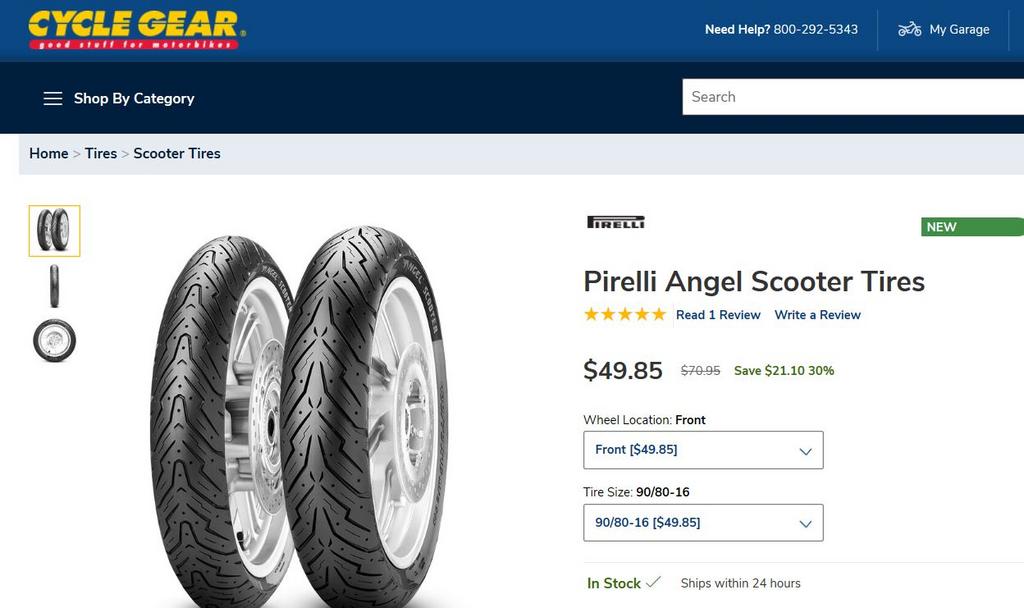 The sizes were hard to find at one time - except for pricey Maxxis stock tires from Piaggio dealers.
Now the Pirelli Angels are available.
90/80x 16 Front and 100/80 x 14 Rear = $115 for the set.
My favorite Michelin City Grips are not available, yet, as a set.
These Pirellis will likely be my next set.
O.S.