Stopped to use the train station restroom before heading into the State park - noticed the village has hung the "KINDNESS" banner again - following the street fair.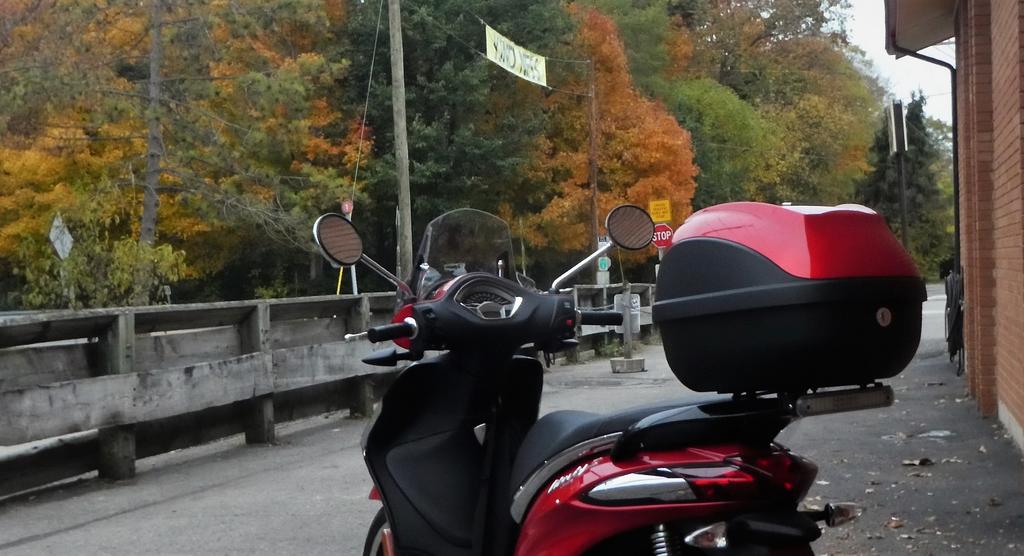 Then headed down this steep ribbon of road which I think of as Deer Alley.
Going down - only the daring squirrel challenged me - riding up, 2 hrs later, family of 5 deer slowly came over the guard rail from the State Park to the left. I stopped and waitied for the last young one - tardy & goofing off - & not sticking with the parents.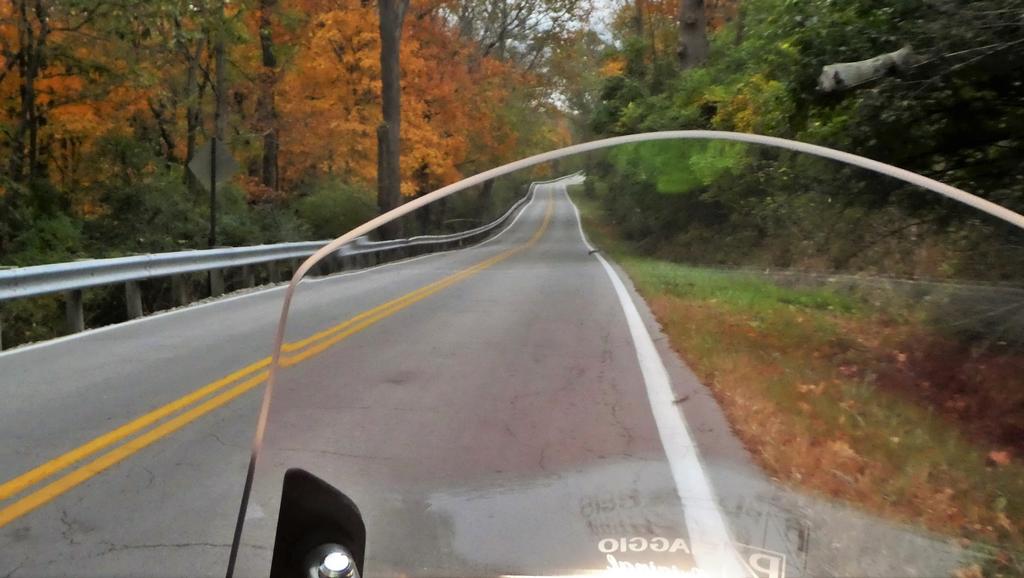 20 mph is the smart speed on this stretch!
O.S.