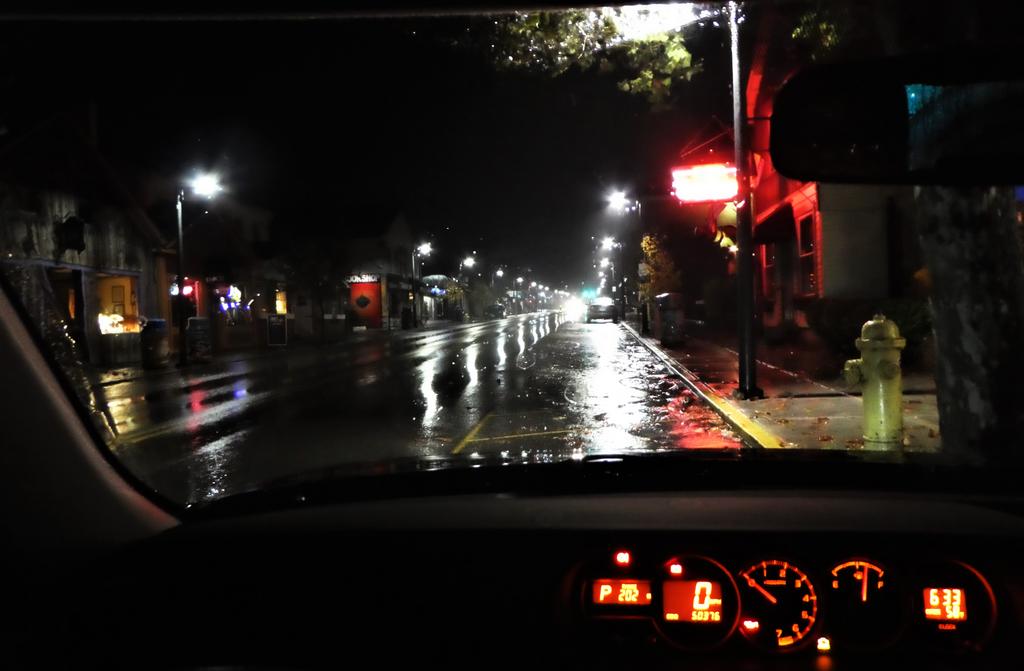 As much as I wanted to ride my scooter in for coffee this Halloween morning....
Well, I can do hard rain, and pitch dark, and fog, and wet leaves -
But, riding on black salad covered pavement with rain pounding on my helmet... and road stripes disappearing in oncoming headlights and fog - is not a whole lot of fun.
The boys were out in the street terrorizing passing cars and late-coming customers. As usual.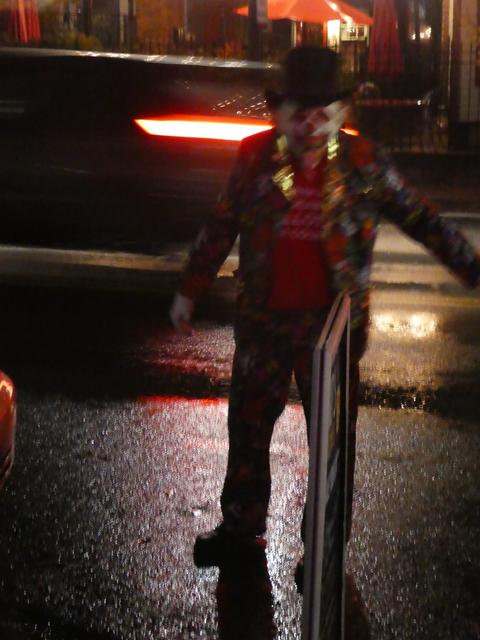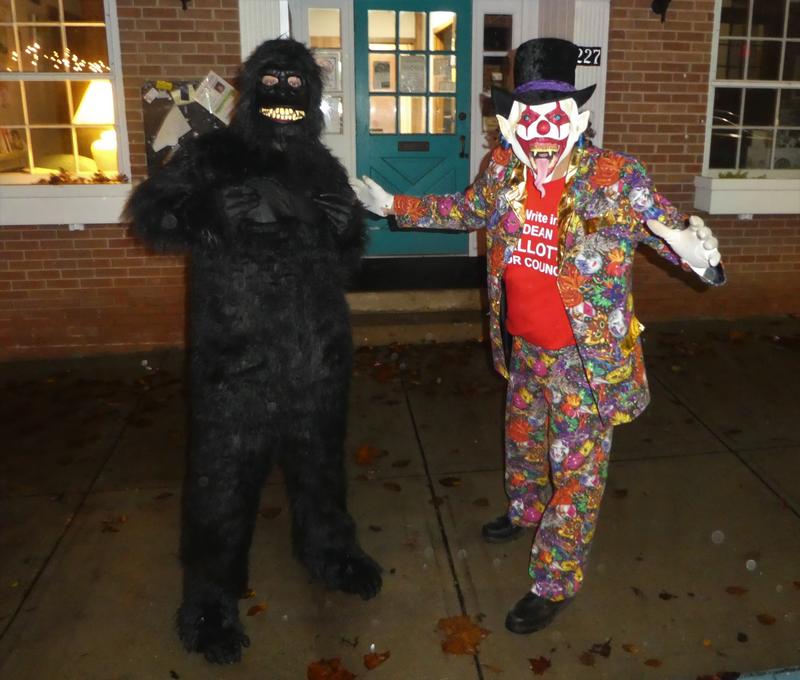 The ape owns the largest pizza shop in town, while the clown owns the best coffee shop.
I had to make do with a quick ride yesterday....before the rain came.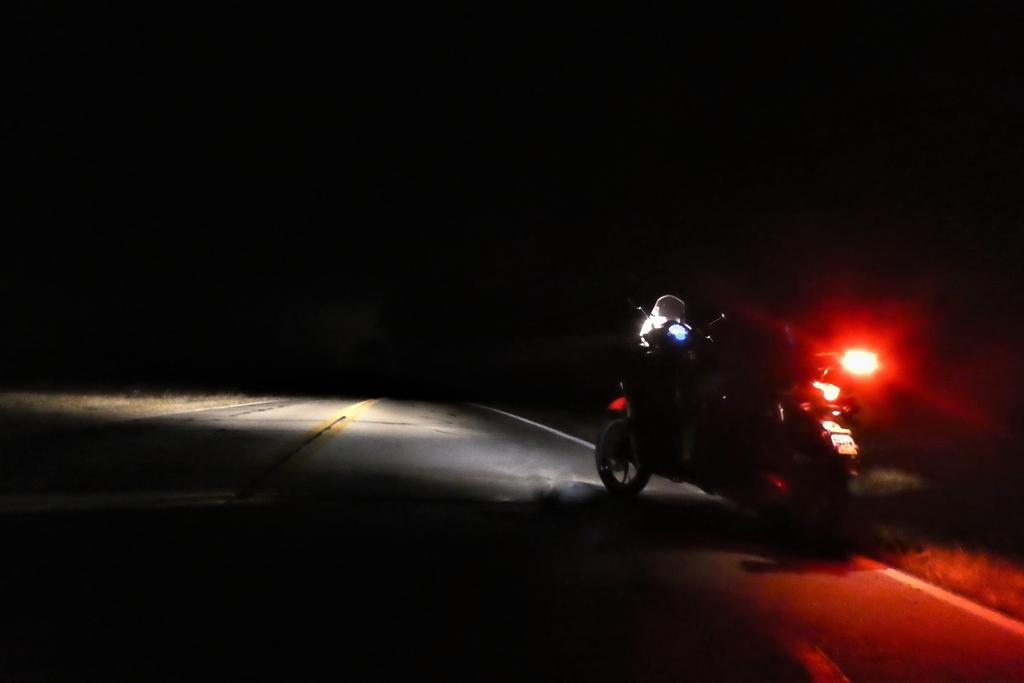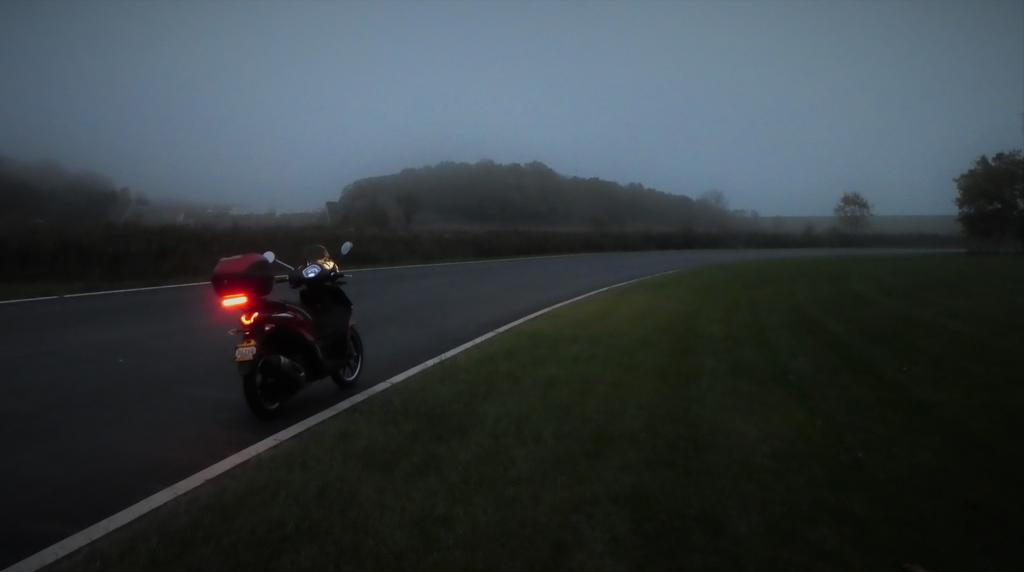 It is not looking good for a ride with comfortable temps again for the foreseeable future!
O.S.