I am never sorry that I decided to ride when I'm out there cruising along.
Never!
But I do feel a little stupid, sometimes.
"Take your time. Watch it on the corners. Check the road for freezing with feet at stoplights."
Too many days without a ride. My excuse.
Going through town, parking garage going up.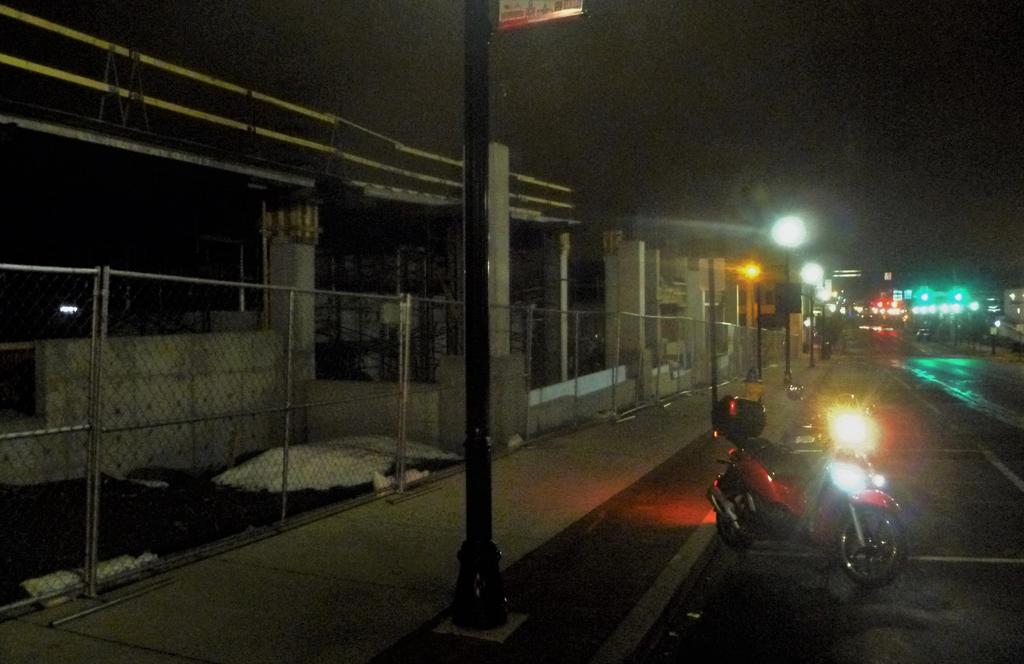 Xmas lights are up at the hotel in my coffee village. (today we were served "Jungle Love" brew.
Dark & a little furry
.)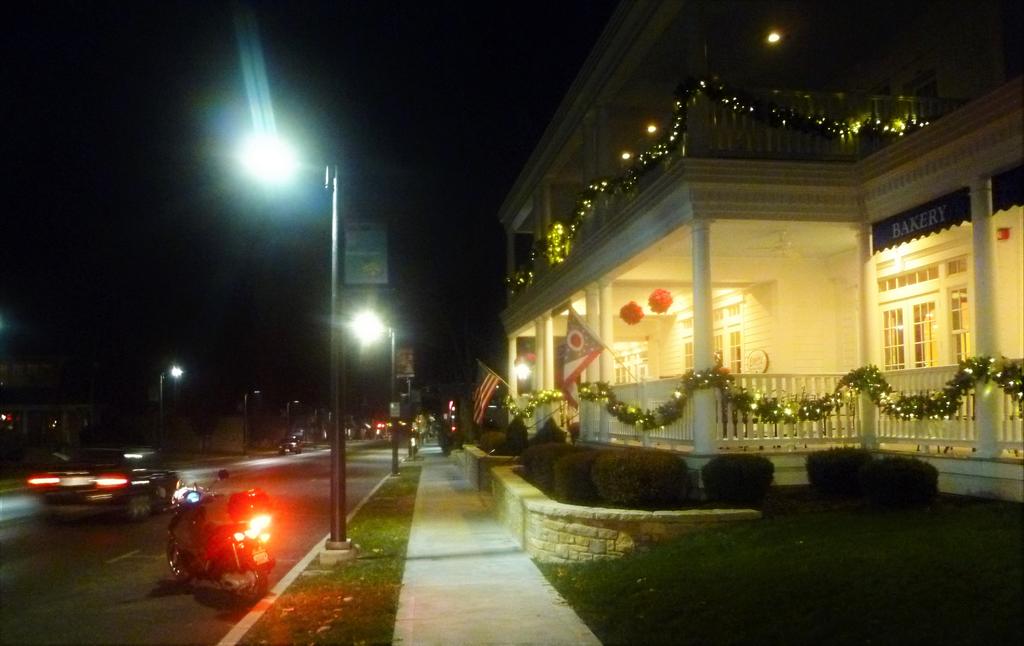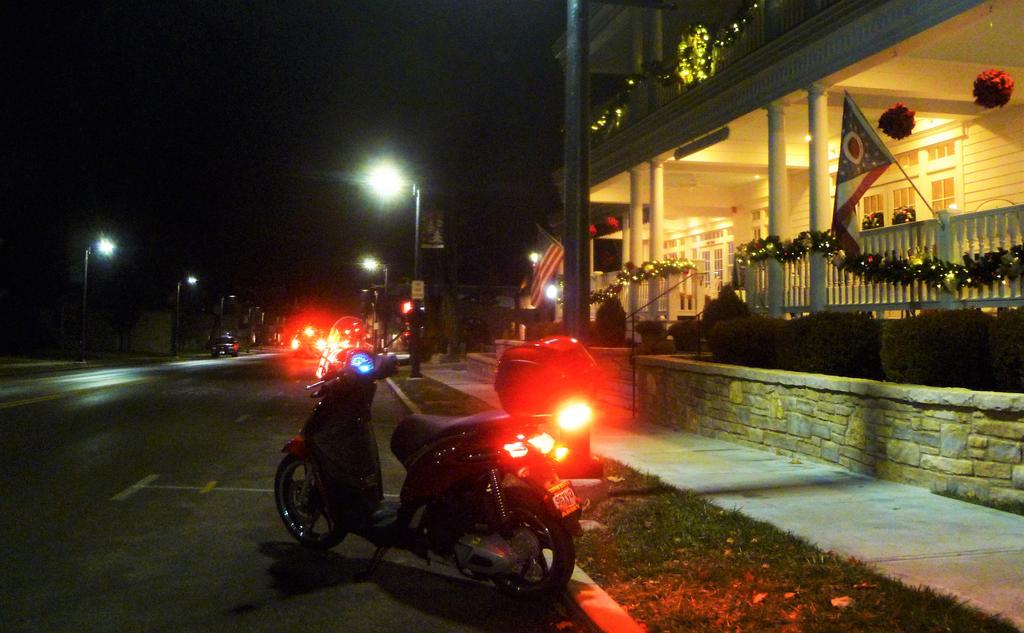 On the way home...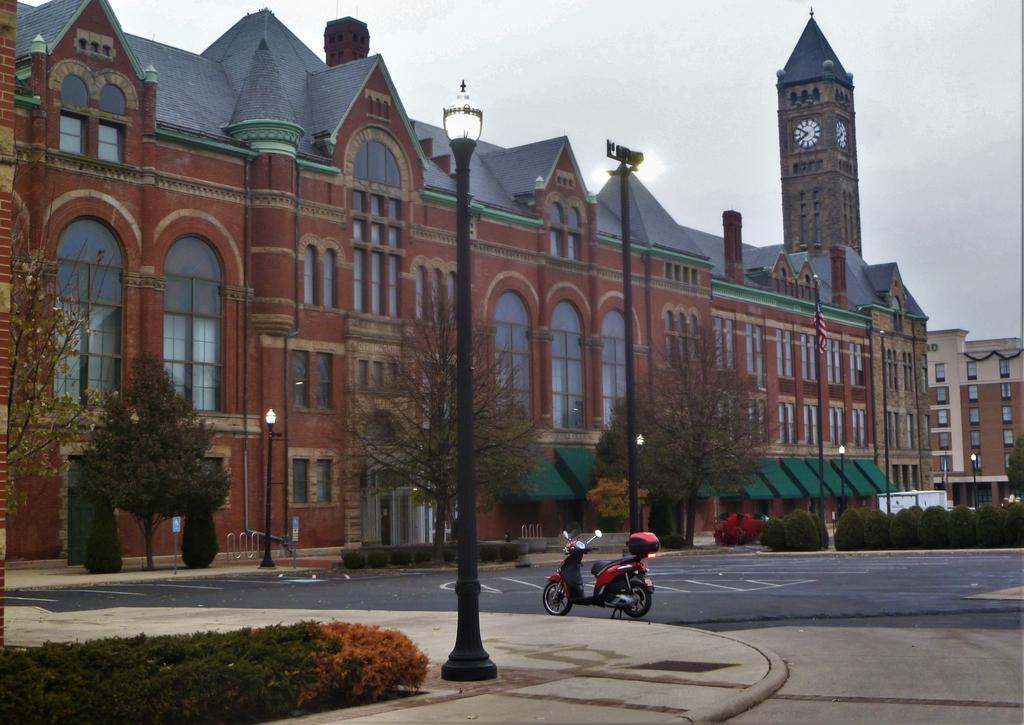 Post-ride rinse and a blow dry!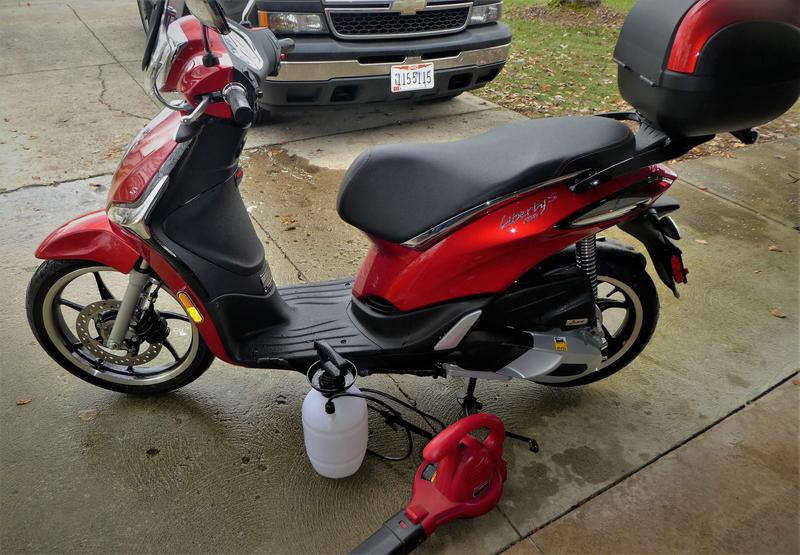 Glad I went!
O.S.