Picked up the Polini steering bearing set with hopes of installing it onto the Bajaj Chetak. The set is the lower 0502657 and upper 0502658. Both use the same two piece SKF bearing with Polini proprietary stamped metal race retainer cup which looks like goes in place of original bearing races.
The SKF outer race has an interference fit with the Polini stamped cup. My thoughts are install the race into the cup first then install the cup into the frame.
Looks like the lower bearing will slide/press onto the fork after the supplied dust cup.
The upper bearing and nut with the sleeve have an interference fit. Seems like fit bearing onto sleeve nut first then run onto fork thread to tension.
See any compatibility issues?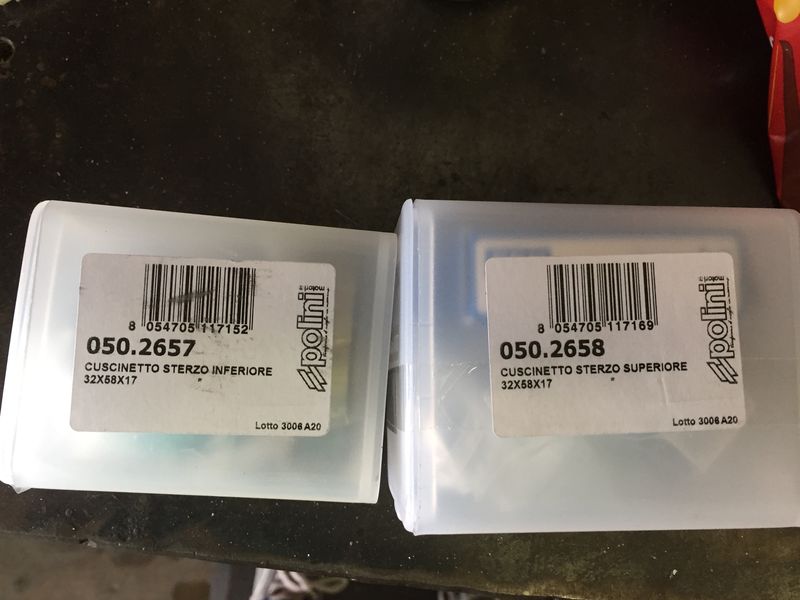 lower bearing arrangement
interference fit SKF race Polini cup
dust cup lower bearing
upper bearing arrangement
interference fit SKF bearing upper Polini steering nut


Last edited by hibbert on Fri Sep 18, 2020 4:33 pm; edited 1 time in total