I finally got around to installing my Stebel Nautilus Horn on the Stella. I split the compressor from the horn and installed the compressor in the glove box and the horn under the floorboard. I also wanted to keep my original Stella (beep beep) horn so I wired the Stebel horn independent of the Stella horn. I added a separate horn button and installed it on the left side of the floorboard. My floorboard mat covers up my wiring, but I could have easily routed the wiring under the scooter if I didn't have the mat.
I didn't want to mess with the original Stella horn for several reasons. I wanted to be able to use the Stella horn for friendlier beeps plus I didn't want to mess with Stella's less than ideal factory wiring. I can use the Stebel Horn for "GET THE HELL OUTTA MY WAY" by stepping on the horn button with my left foot or I can honk both horns at the same time!
It's SUPER LOUD, works great and hopefully makes me a little safer from cagers that want to run me over.
SOME of the things you'll need for this install:
1) 20 amp in-line fuse
2) About 5 +/- feet of red 14g wire
3) About 5 +/- feet of black 14g wire
4) Appropriate terminal connections to connect relay, horn button, and compressor
5) 5/16 to 5/16 Vacuum Connector (Auto parts store / Schucks $2.99)
6) Vinyl tubing with 5/16 I.D. (Lowes or Home Depot)
7) Small plastic wire hider tubing (Harbor Freight $2.29)
8) Some stainless screws/nuts/washers to mount the horn under the bike
9) Horn button (Auto parts store - $3.50)
10) Angle bracket (to hold compressor)
Here's some of the stuff you'll need if you want to do this install:
Here's the compressor installing in my glove box. The ground on the compressor is attached to the screw that holds the glove box on the leg shield. I used an angle bracket (bent to resemble a skinny "U") to mount the compressor to the leg shield and I drilled two separate holes in the bottom of the glove box for the air hose and "+" wire feed.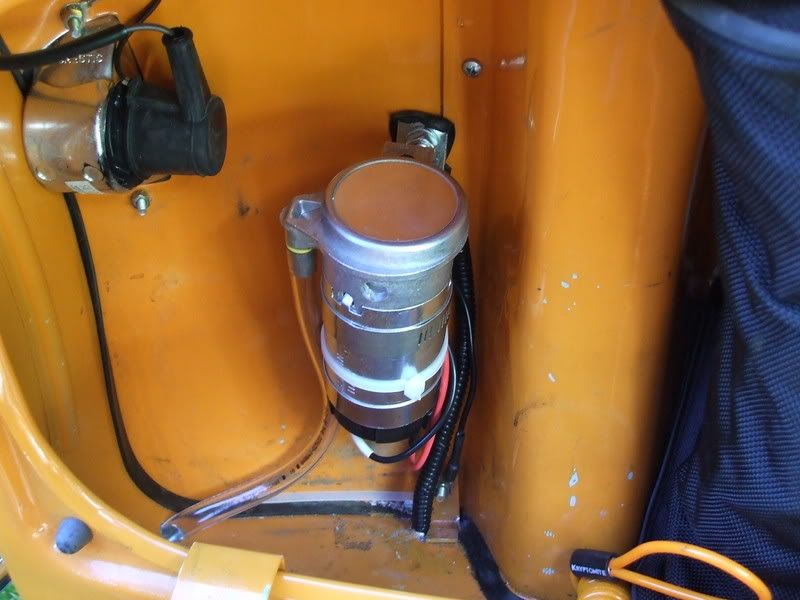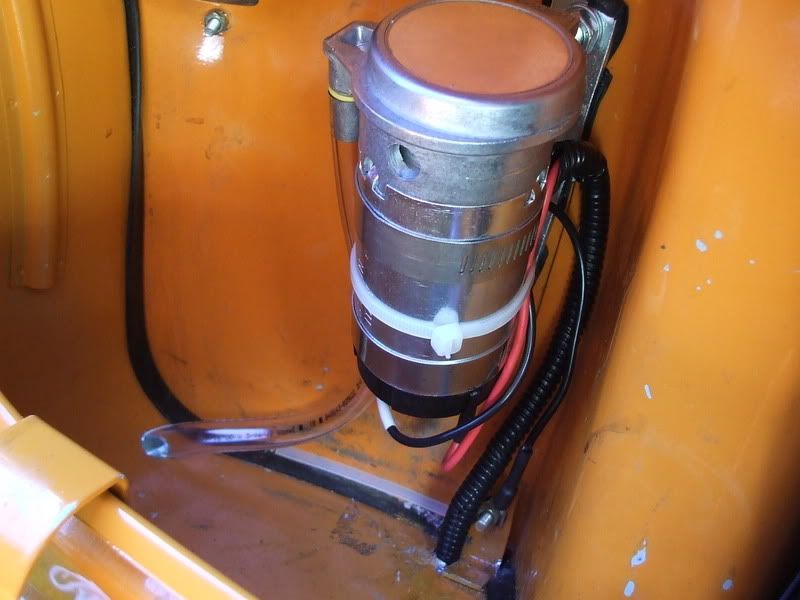 I put a piece of sticky backed rubber between the angle bracket (compressor mount) and the leg shield to dampen vibration and prevent scratching the leg shield.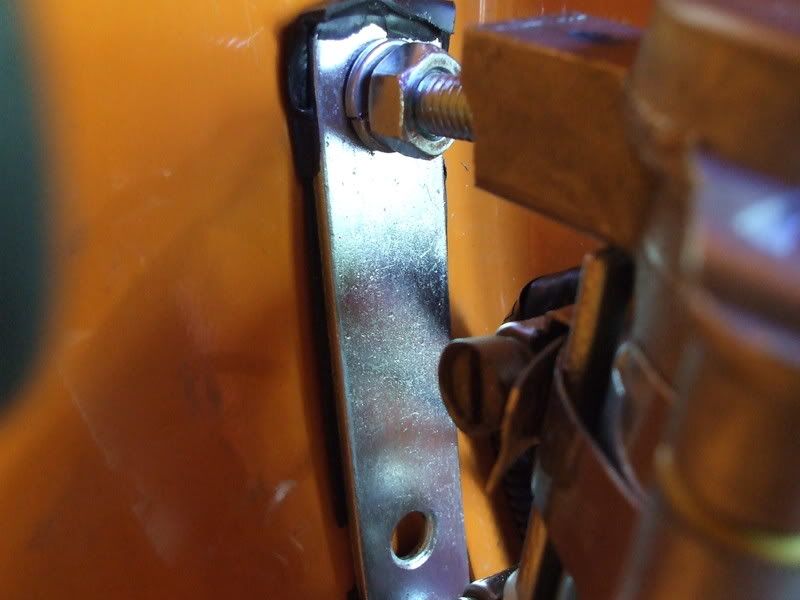 Here's the horn button installed on the floorboard.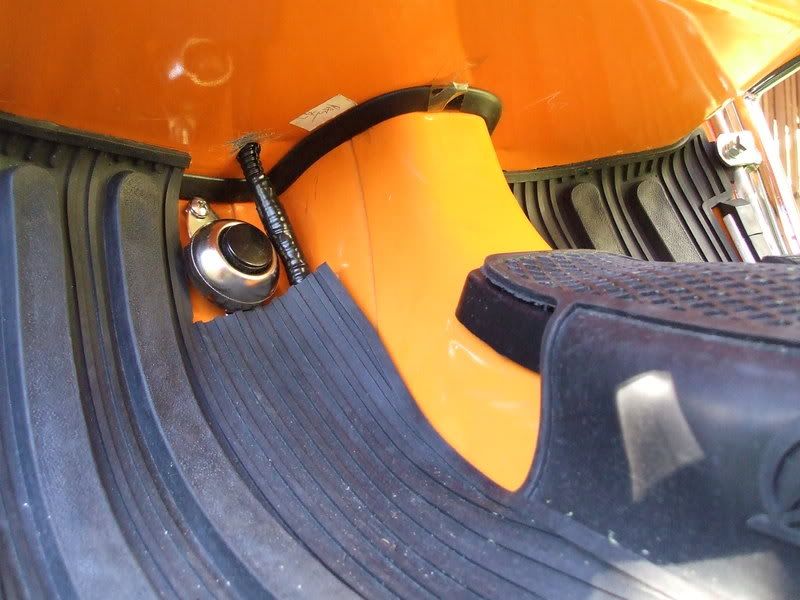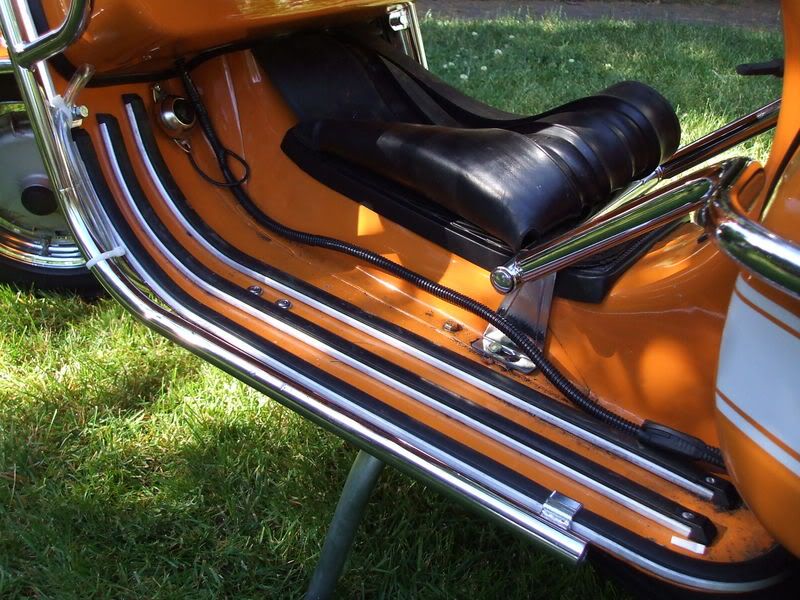 Here's the horn mounted under the floorboard with the vinyl air tube coming from glove box.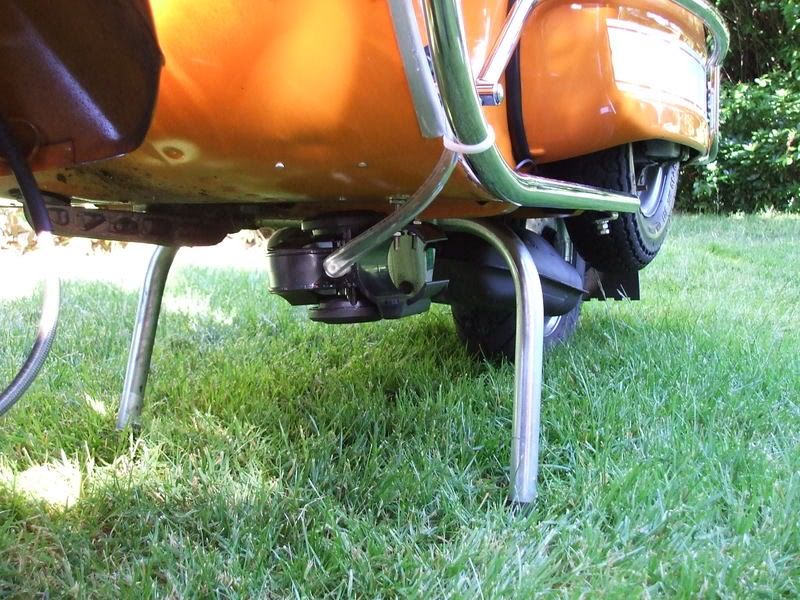 I installed the relay (comes with the horn) next to the battery.