Rain and 50 mph gusts this morning kept me from my coffee village run, so to the reservoir (the Piaggio's 60/55W headlight can spot downed branches in the dark - but not the LIKE200i's 35/35W headlight)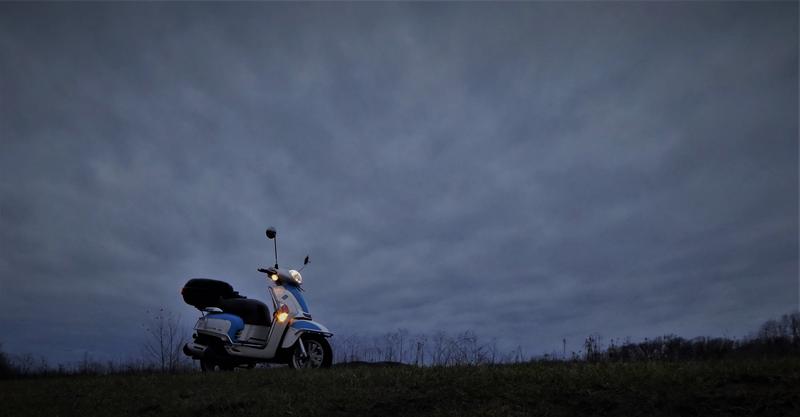 Down by the water the sun popped out for a few mins!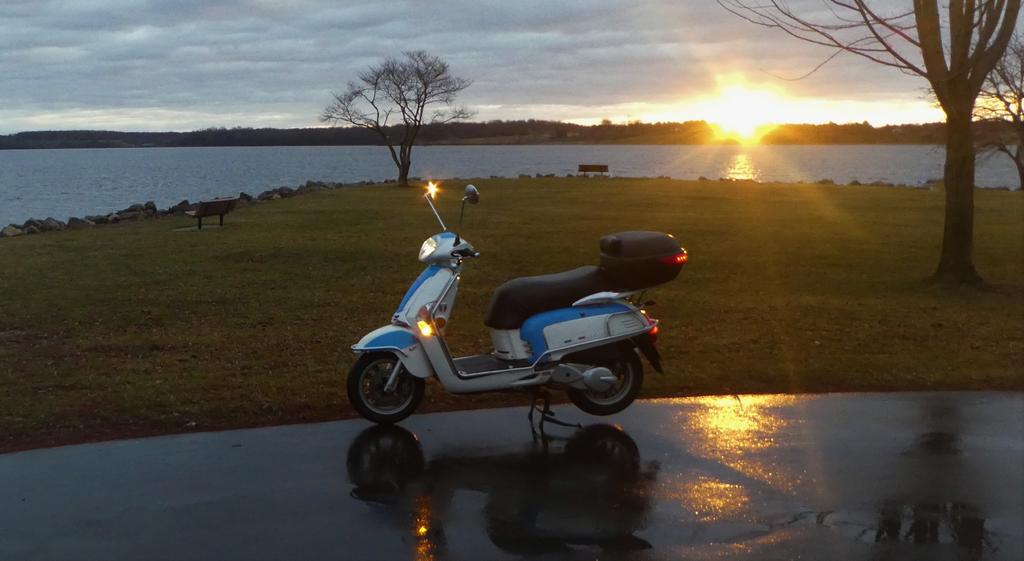 Stopped for my coffee....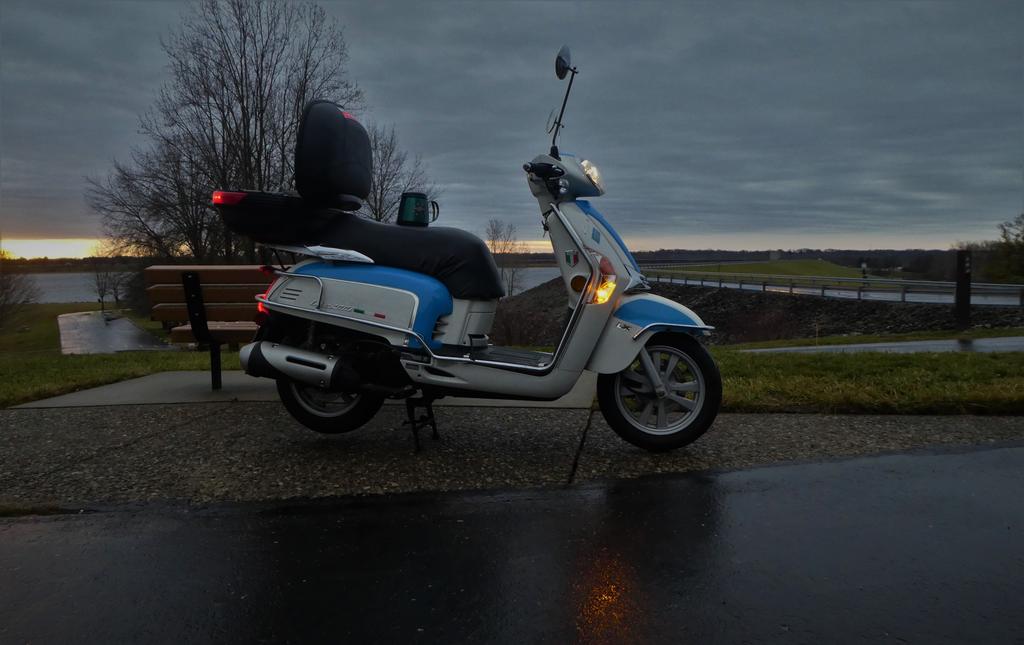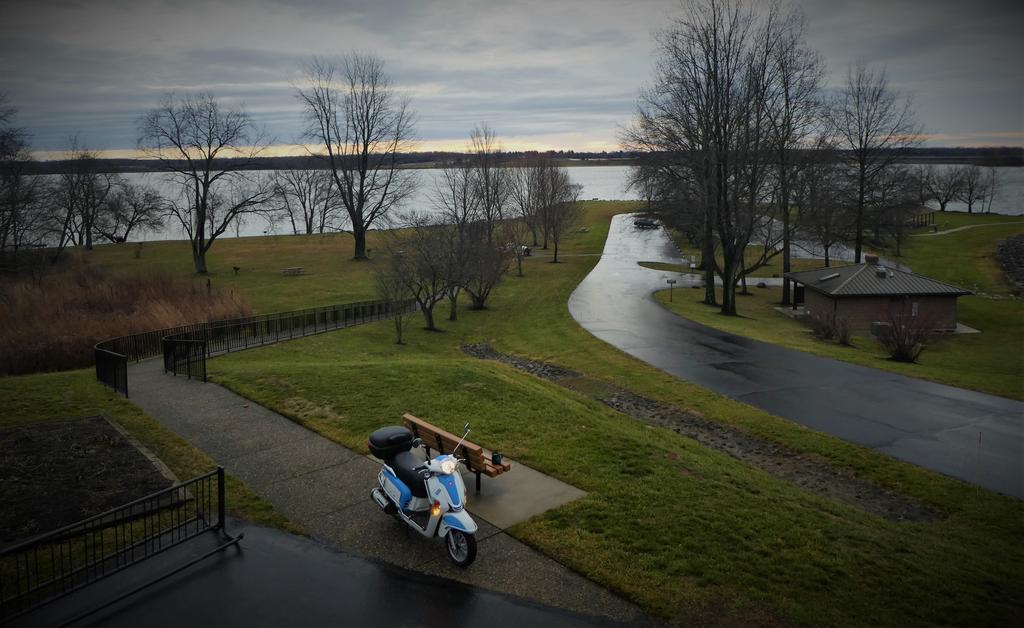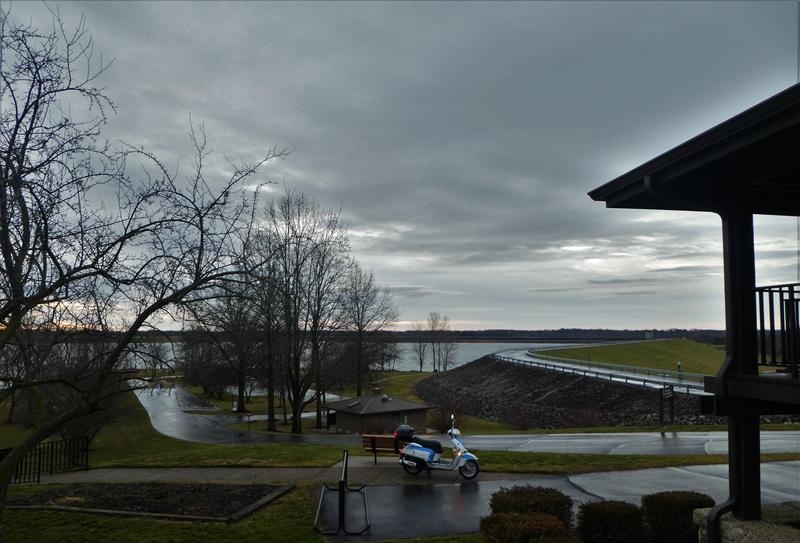 5 wks(?) since the Kymco was taken out - fired right up!
O.S.
(fellow driving by stopped, noted my home-made seat, and asked if I'd done the 'restoration' on the scooter myself. I told him it was a 7 yr old Taiwanese scooter - "Kymco". He parked and looked it over. We chatted - think I might have sold another Kymco.)