You can have 3 scoots, to cover all types of use...
What do you pick?
Me?
To satisfy my classic scooter urges, it would have to be the Vespa SS90 & the Lambretta Rallymaster: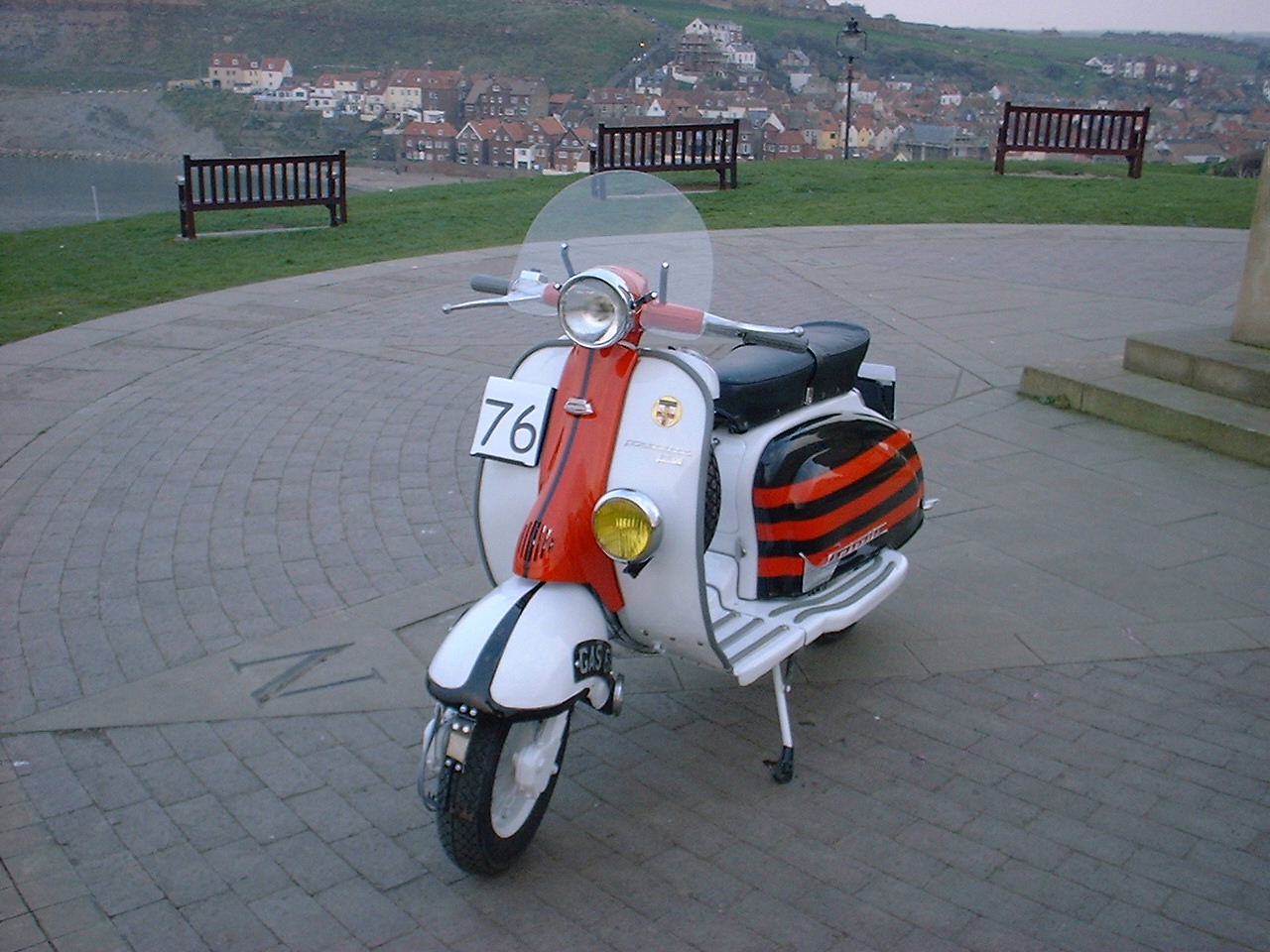 A good, solid Vespa GT for rallies (nice and dependable with a "real" scooter feel to it) - This is mine:
For long distance runs & a bit of real performance, only the Gilera Nexus would do:
I have had 1 of these on loan a few times - fantastic scooter...
Although, the soon to be released X8 250 looks likely to make my list too... The 250engine from the GT / X9 & a more sportylook than the X9.. This is more like a modern Hexagon - watch this space, I reckon this scooter will be a big success.. (more details here:
http://scooterpress.rubbermag.com/0510/x8250.html)
Yeah, I know it's more than 3 but I couldn't decide...