Took a day ride to Warm Springs, GA famous for Franklin D. Roselvelt's Little White House and the FDR State Park. The is a west central Georgia Motorcycle destination point with the park and hills around Pine Mountain. In Warm Springs is the Motorcycle Museum and the Art in Motion museusm Entrance to both is a total of $10 for a year. The museums are packed with an assortment of vintage motorcycles and a few scooters plus many more items. At Art in Motion you can pose for pictures on vintage bikes in front of a painted background.
Some pictures:
Overlook at FDR State Park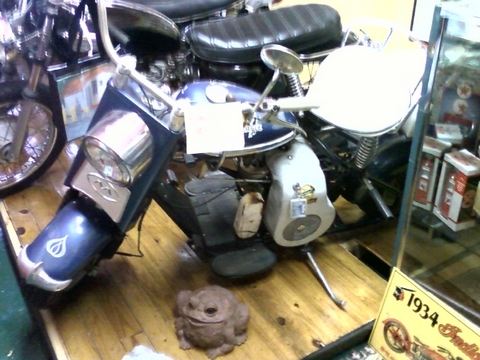 Cushman. Seems like the gas tank cancels the advantage of the full width floor board.
Indian
Drive on a Yale 4P. Pushing the lever put tension on the belt to transmit power. Started on the center stand by pedaling.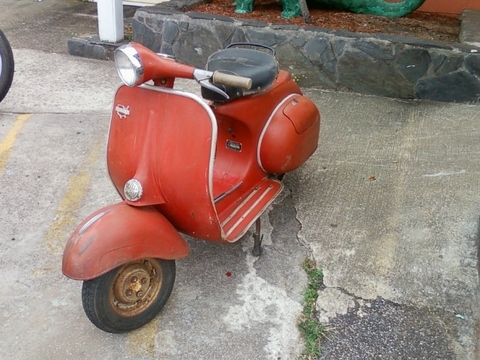 An Alstate out front in need of some work.
Just like Steve McQueen
Took a test ride on an Indian with side car.
A Harley in need of some work.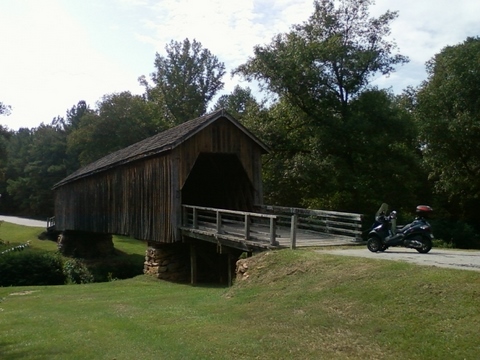 Found a covered bridge on the way home.