My Choke cable wasn't seating properly, like this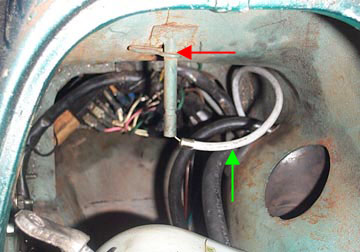 And it caused the metal end cap to break and made it so that the choke would not go in all the way. Has any one else had problems with the cable not staying in the choke tube, and if so is there a fix.
Also what is the little rubber sleeve for?
Die Wespe Kind.
*edited to show images, not just links.


Last edited by Die_Wespe_Kind on Sat Apr 09, 2011 7:09 pm; edited 1 time in total