Finally had a chance to get my Stebel and Banshee modulator installed. Took me about 5 hours on Sunday. I am pretty slow at this stuff so it could be much shorter for someone more competent. I also installed a 12 volt socket on a separate wire from the battery while I was there. Both protected by separate 20 amp fuses.
Here is the result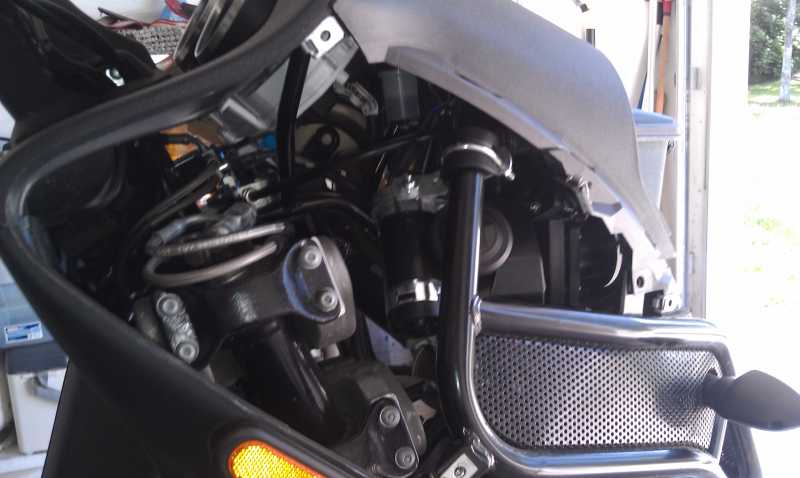 Location of Stebel. I raised the right wheel to make sure I had clearance. Used a 1 1/8 inch u bolt and the plate from a 3 inch u bolt and drilled an extra hole. I also bent the plate slightly to move it a little more forward.
In place and tightened. Also put a zip tie around the horn to make sure it doesn't move if the mounting bolt comes loose.
Used a coat hanger to fish the wires through.
Location of the Banshee modulator. East to get to if I want to change jumpers positions or the fuse blows.
New relay for the 12 volt socket on right. Came off the horn wire for the Banshee.
Wires coming up from the Banshee modulator. The orange one goes over to the Stebel. The blue one goes to the horn relay. The Yellow goes forward to the purple wire on the left side high beam bulb and the red is actually the ground as I ran out of black wi