Flew to Sydney for an organized, mainly off road, weekend group bike tour. Includes group leader, BMW F800GS, food, beer, accommodation and support van. Total of 6 bikes makes a cosy group travelling Sydney - Bilpin - Upper Colo - Wisemans Ferry - Bucketty - Cooranbong - Sydney, mostly along the Hawkesbury River. Fortunately the weather behaved itself, having to don wet weather gear only in the last hour or so.
Bikes are prepared ready for take off.
Taking a break after cappucino and home made apple pie for morning tea.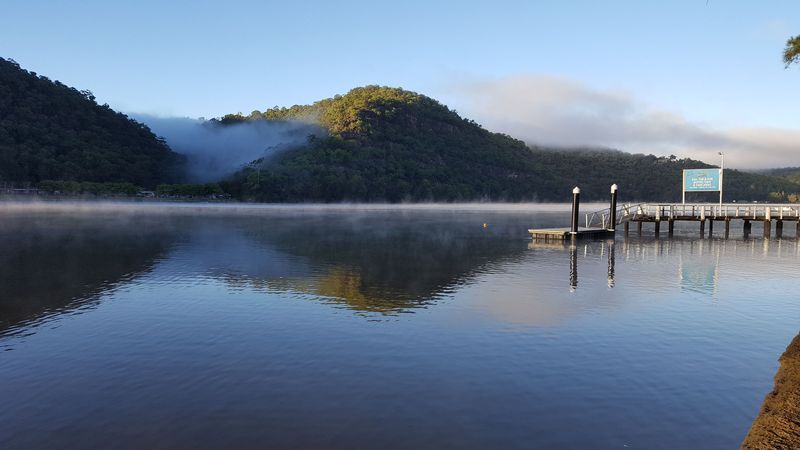 View from the overnight resort at Webbs Creek
Wisemans Ferry
After the ferry to a nearby lookout. You can see the ferry in the distance.
Typical riding view