Tornado (s) went through the area Memorial night - "storm of a generation in Dayton" they're calling it.
More thunderstorms predicted today - but early AM was supposed to be OK.
Well, while I was having coffee and goofing on the sidewalk the sky made a big change.
Went from this,...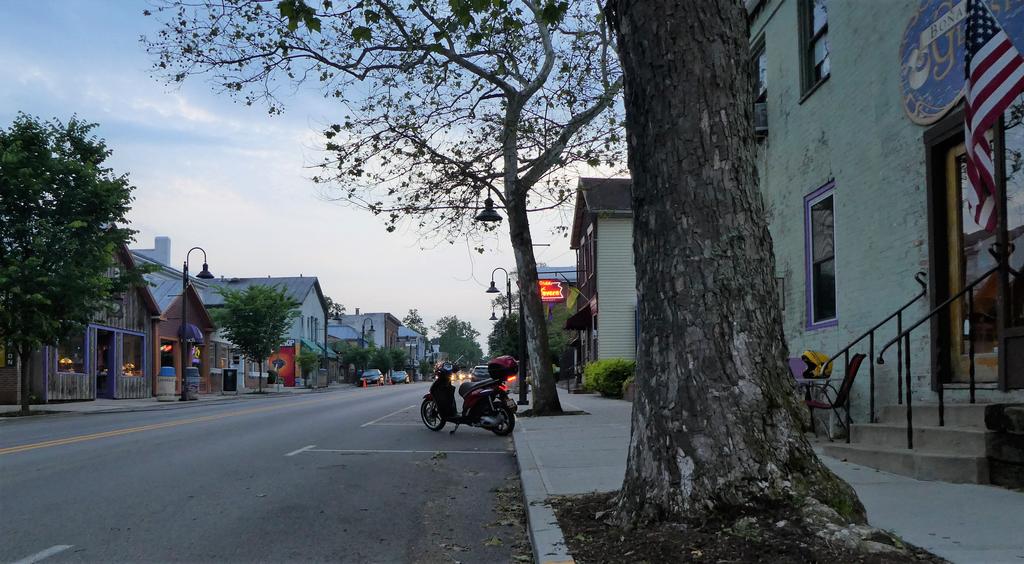 To this...55 mins later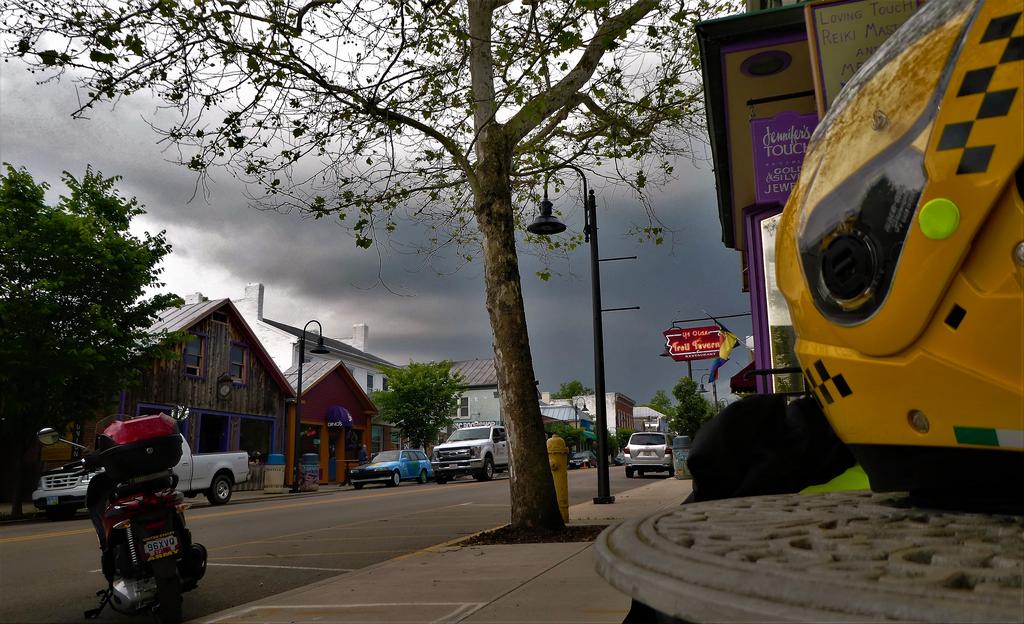 Checked radar - it is behind me, too!
Cell phone in a zip-lock bag (always kept inside pocket or armored jacket, just in case me & scoot get separated!) - old leather riding gloves 'cause
we're gonna get wet!
First big soaking for the little Piaggio - but it ran & rode flawlessly (as most modern scoots will) through a real howling downpour for 15 miles!
Only one underpass where I
could have
stopped for a rain-snap, but car close behind me and road edge gravel prevented me from trying to stop.
Couple miles later the sky cleared again (for 'City Hall' photos)
Actually, the ride in the big rain out in the sticks is kinda fun!
O.S.