Lostboater needed a ride.
So did I.
He was beginning a large ride to Richland GA, so I could join in for the first two days.
We met up in Chiefland, FL, with our friend Walt coming that far.
We got BBQ at BBQ Bill's (like that name), and took it to a local park to consume.
Great weather, cool and clear.
We ditched Walt and headed north to Wakulla.
After checking into the Lodge, we made out usual pilgrimage to the nearby St. Marks Lighthouse.
The sun was setting, allowing for a few fine photos of the area, especially the white lighthouse in the sun.
The next day, dodging rain, we took a short ride to the Gulf of Mexico again, this time to Live Oak Point and Shell Point.
Bill
Walt and Ken in Chiefland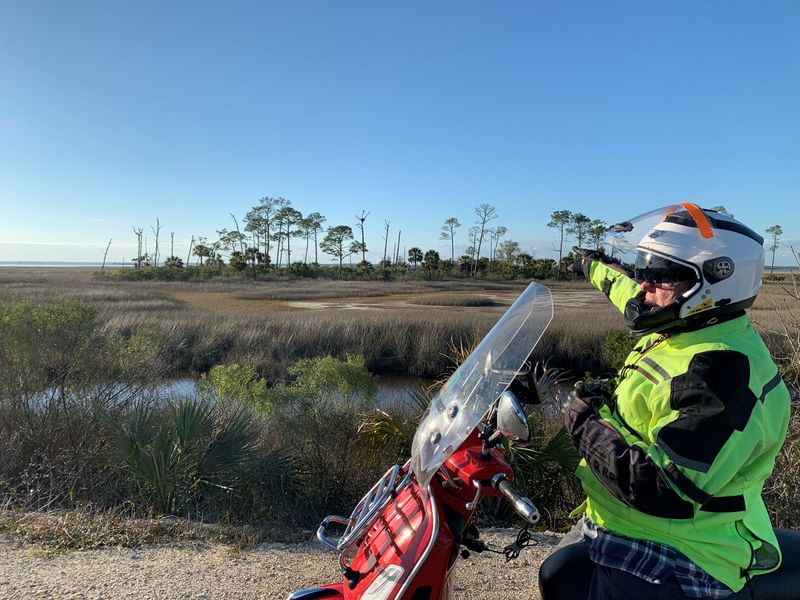 Ken pointing out an eagle's nest in St. Marks WMA.
Ken riding ahead of me with the lighthouse in the distance
The marsh near the lighthouse
The narrow beach just past the lighthouse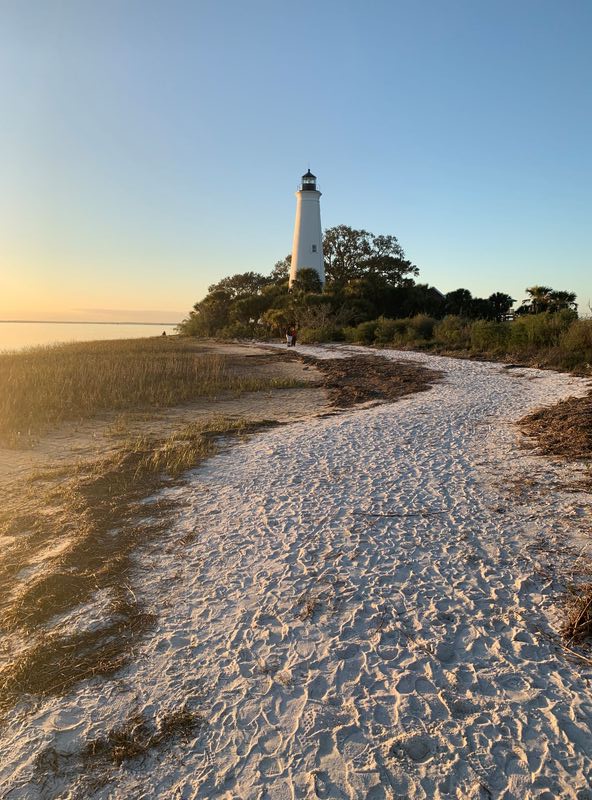 The lighthouse bathed in beautiful light as the sun set.
The two scooters at Shell Point.