This is how to install leds into your top box.
First of all take off the lenses with a Philips screwdriver from behind. Make a template using some sort of masking tape. The measurements I used were 19mm between vertical LEDs and 10 mm between the two uprights. Mark dots on the tape. Stick the tape in the appropriate place avoiding the contours and screw hole.
Next, use a very small pilot drill to make small holes or indentations through your template.
Then widen the pilot holes using a 5mm drill.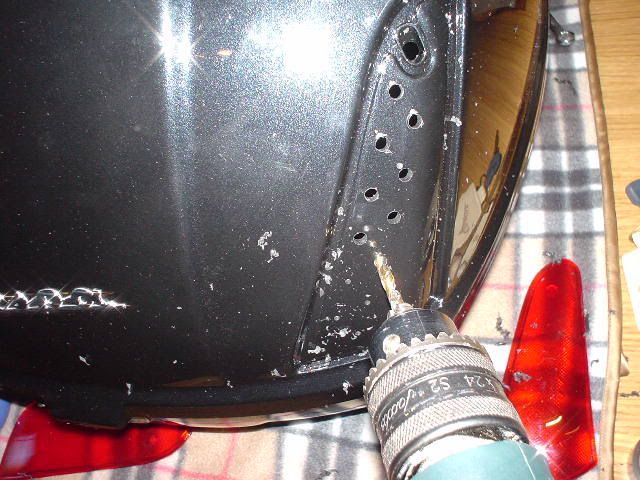 Push the LEDs in from behind.
and it will look like this from the front:
Now, MOST importantly remove the LEDS and replace the lens as there is not enough room behind the lens to have the LEDs protruding. Once you have replaced the lens, superglue the LEDs in place. I have used 5mm 12v superbright LEDs with 180mcd luminescence. It makes sense to check the LEDs across a nine volt battery before glueing them in place.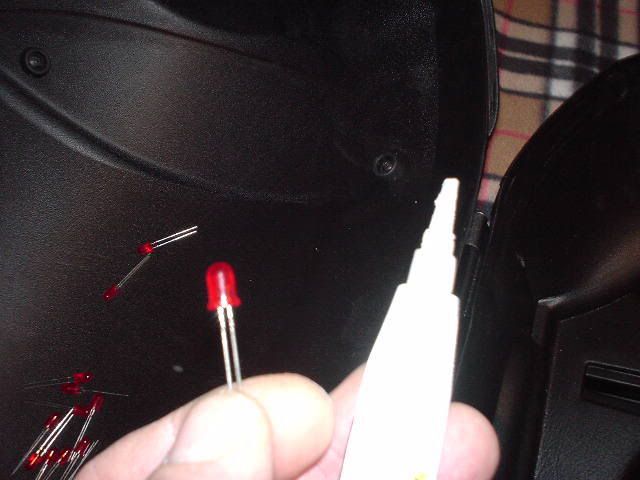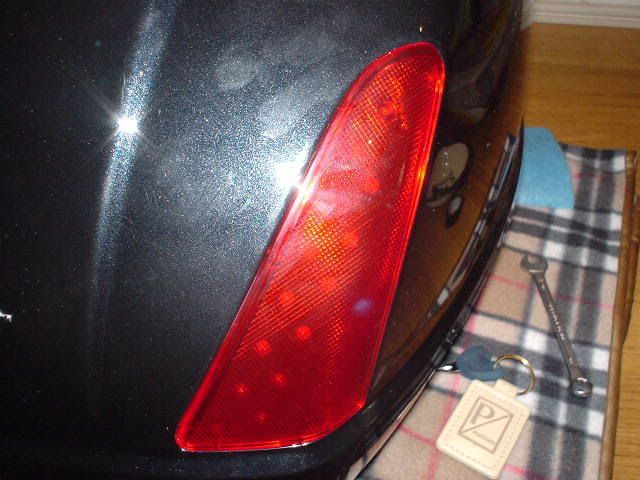 When you glue the LEDs in place make sure that you have the cathode which is the shorter terminal on the LED in the centre of both rows as LEDs are current flow dependent and this makes it easier to wire. You can just see if you look very carefully that one terminal is longer than the other:
Next, bend the shorter terminals (cathodes) and the anodes outwards and loop and connect all the anodes together and all the cathodes together like this: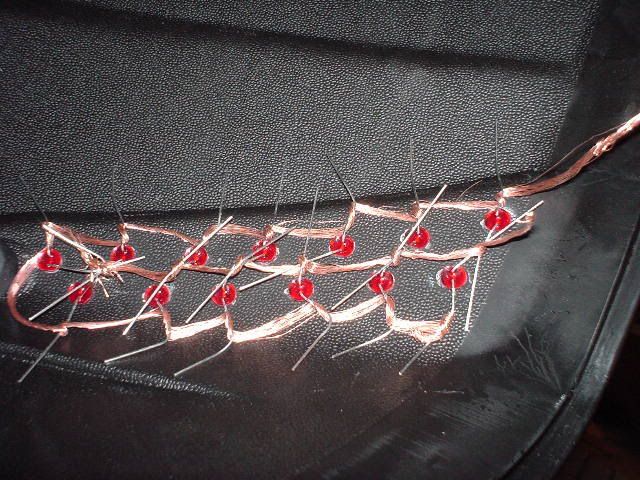 You can clearly follow the centre wire making contact with all the cathodes and the loop wire round the outside tied around the anodes.
You now want to solder the wire rail to the LED terminals and connect both LED sides to a supply wire. Make sure you connect the anodes on one side to the anodes on the other.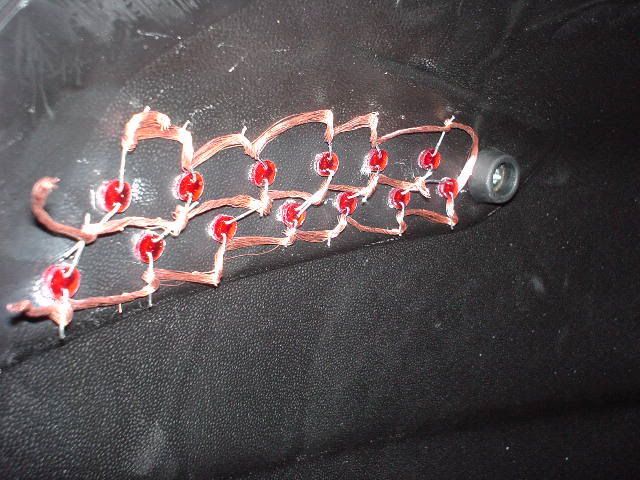 Carefully tape the soldered connections down using duck tape as shown here:
Now all there is left to do is to drill a hole in an appropriate place in the base of the top box and connect the wires to your brake light supply. The finished powered up item looks like this.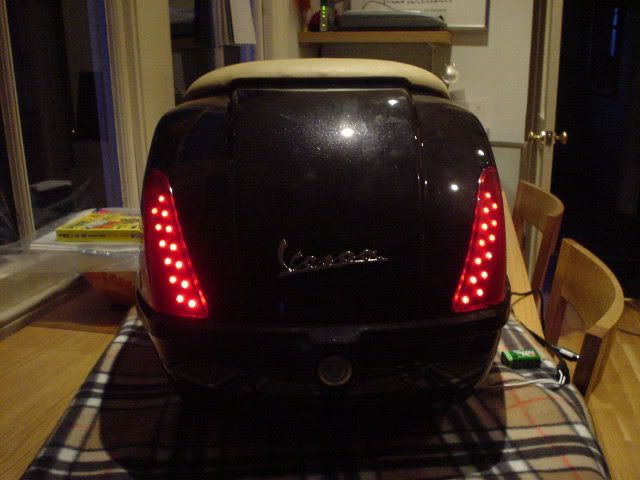 ⚠️ Last edited by DougL on

Sun, 06 Sep 2009 08:21:42 +0000

; edited 1 time