Picked up this 1976 Primavera 125 ET3 recently and am in the process of tearing into the motor to rebuild and hopefully get the bike in running condition -- it had not run for about 5 years, to judge by the registration. Somebody loved this bike at some time. It has Bitubo gas shocks and (as I discovered today) a Polini top end. But I am getting ahead of myself. Here is the bike on the day I received it: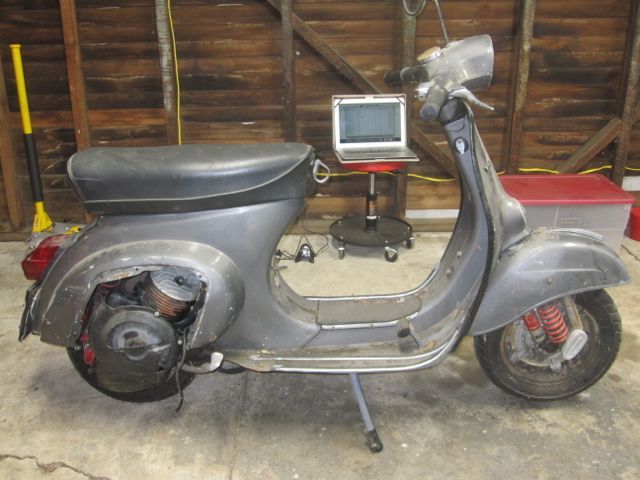 Here is the motor out of the frame. The motors are much easier to remove from these small frames than the motor from my P200E -- they are much lighter too!
And onto the bench. Note that somebody noted on a piece of masking tape that the tire was installed backwards!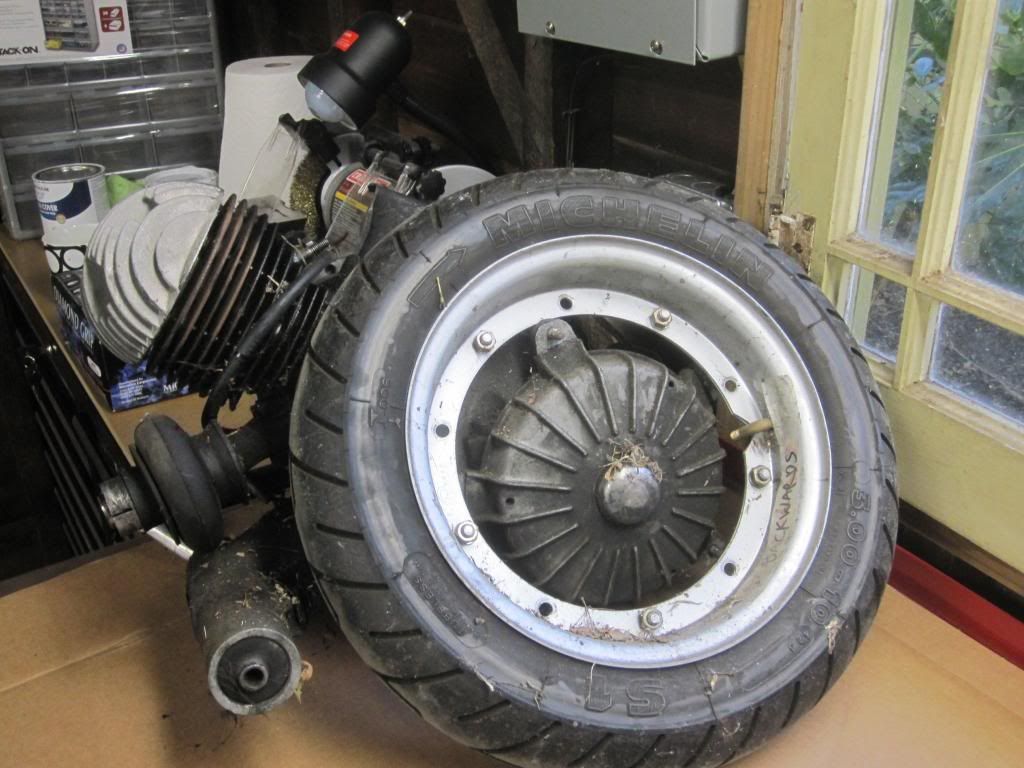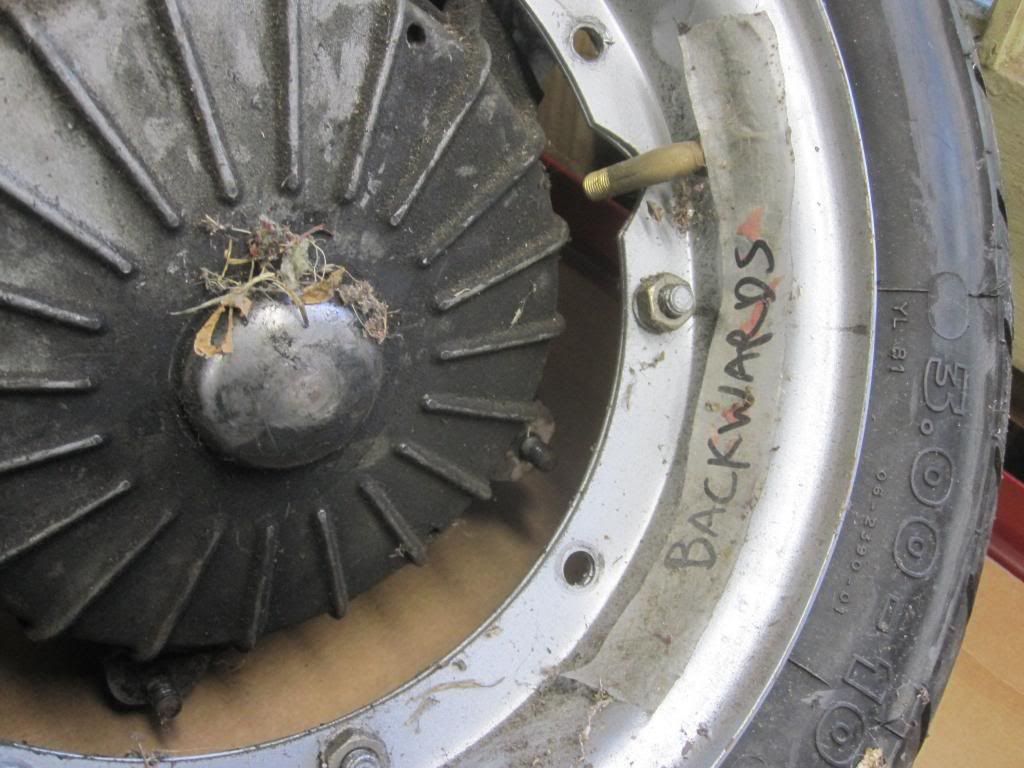 Head off and the first surprise -- a Polini head!
Cylinder has some seizure marks -- will a hone take care of this?
Removing the flywheel. Note that this motor is FILTHY and covered in oil. Judging from the mess and the condition of the piston, it has been a while since anybody was inside of this:
The CDI was in the glove box, not on the back of the motor, and the condition of the wires on the stator is not that great. I will run new wires.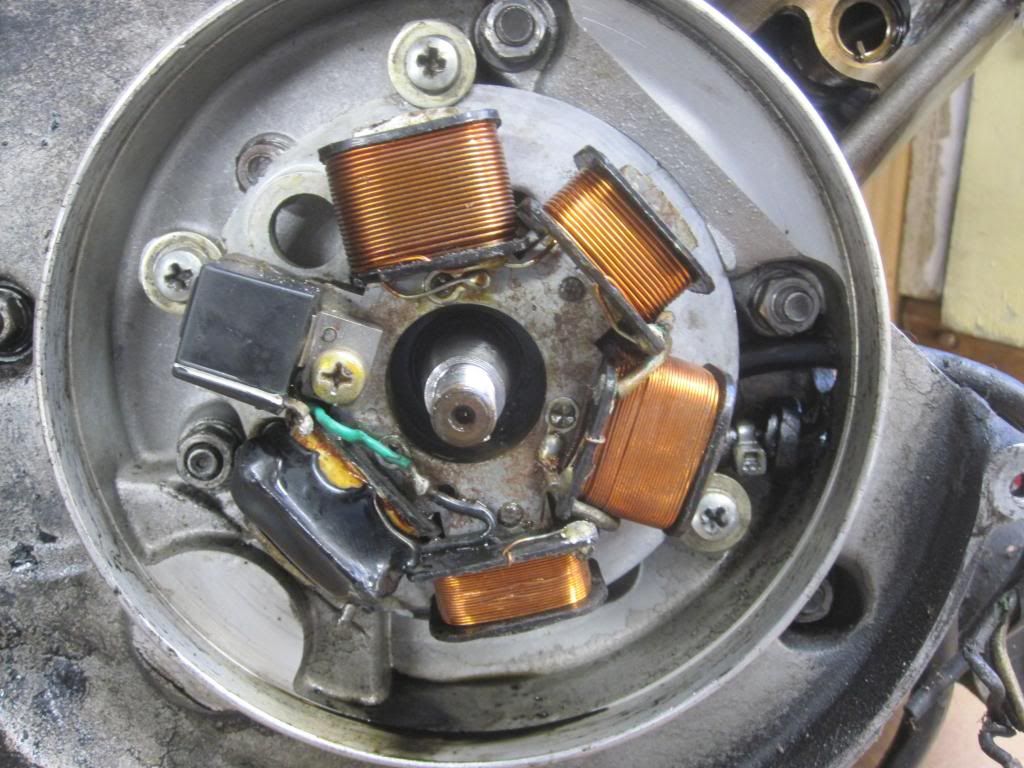 End of the line for today. No small frame clutch puller! Will pick this up when mine arrives.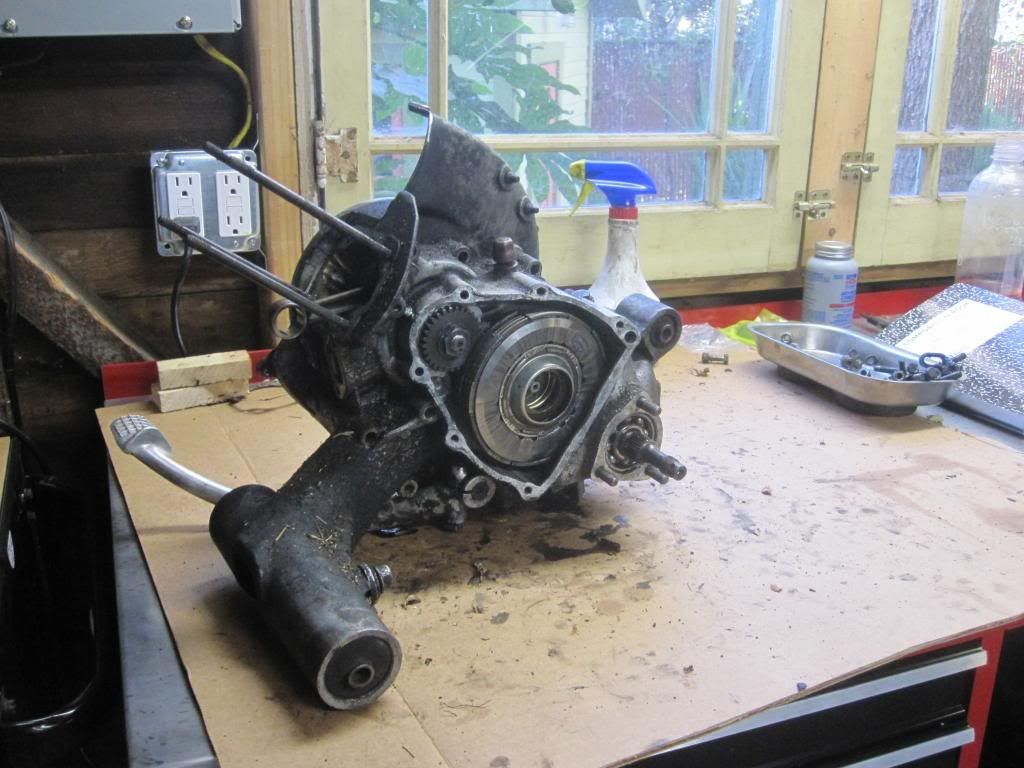 In the meantime, I am curious what people think can be done with the cylinder. There are some seizure marks, but no scoring. Can I just do a hone and install a new piston?
And what is that large bolt in the middle of the front motor mount arm? I did not see it connected to anything. Thanks!!