Enclosed is a step--by-step walkthru documenting the installation of a waterproof USB outlet on a 2007 Vespa GTS 250ie. The intent of the outlet is to provide charging capacity for a mounted phone. The phone intern will be used as a GPS device (Google maps) while traveling.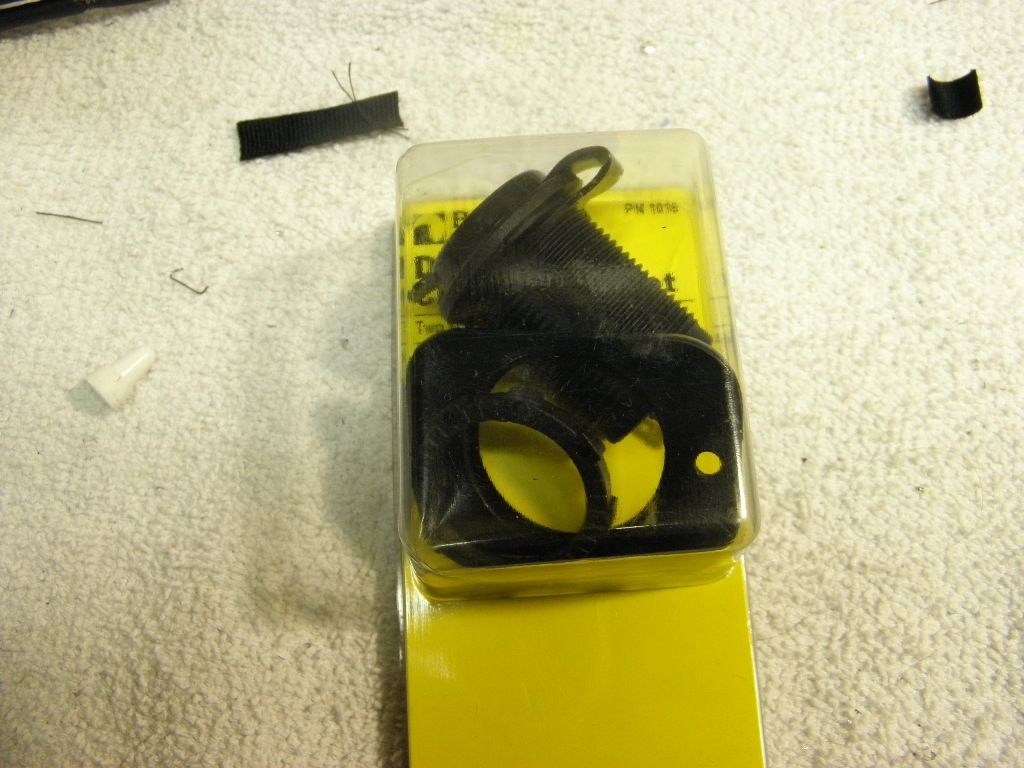 The USB socket, marine application type
as removed from packaging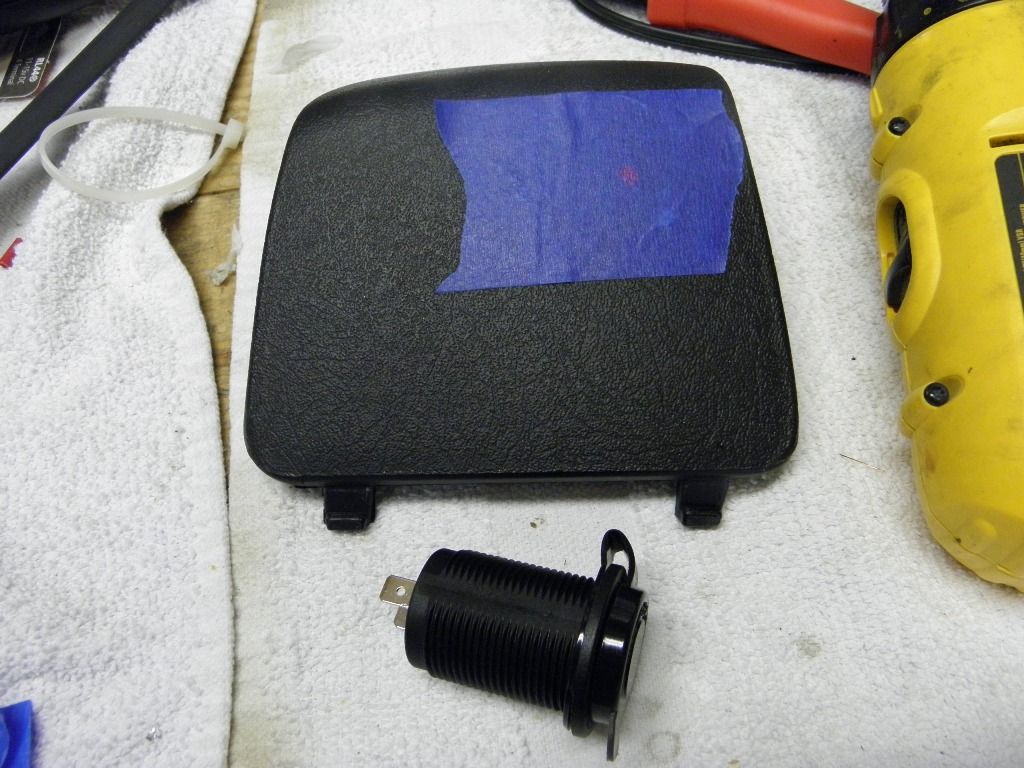 will need to mount in left knee panel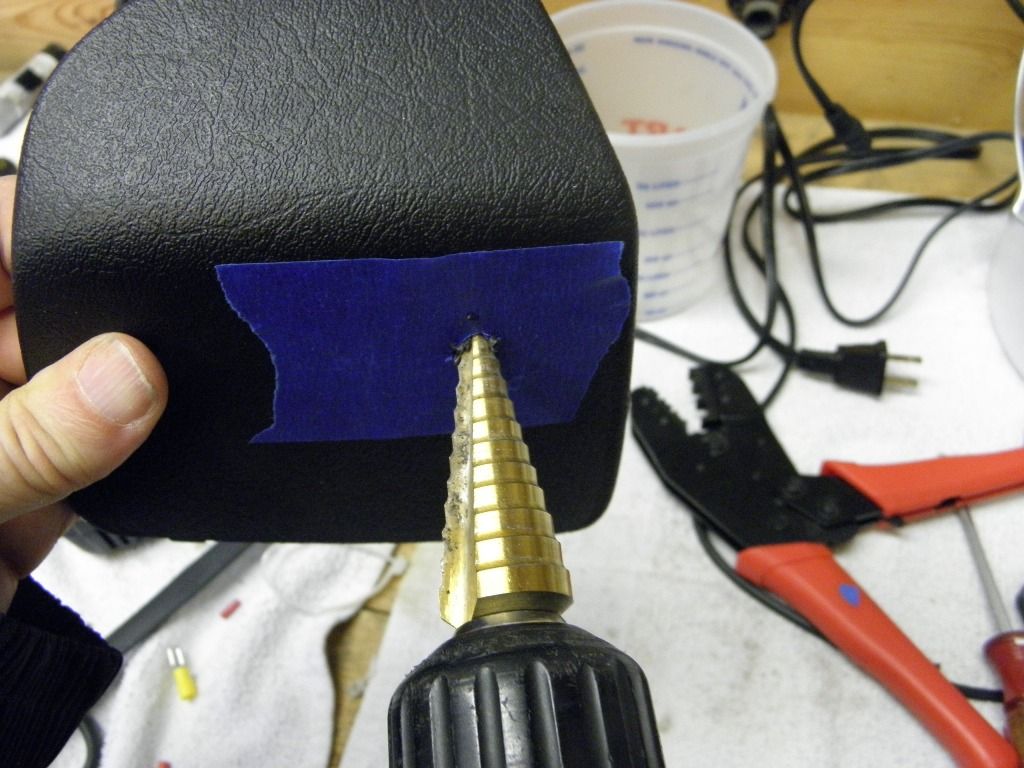 step drill works best to drill hole in progressives sizes, till fit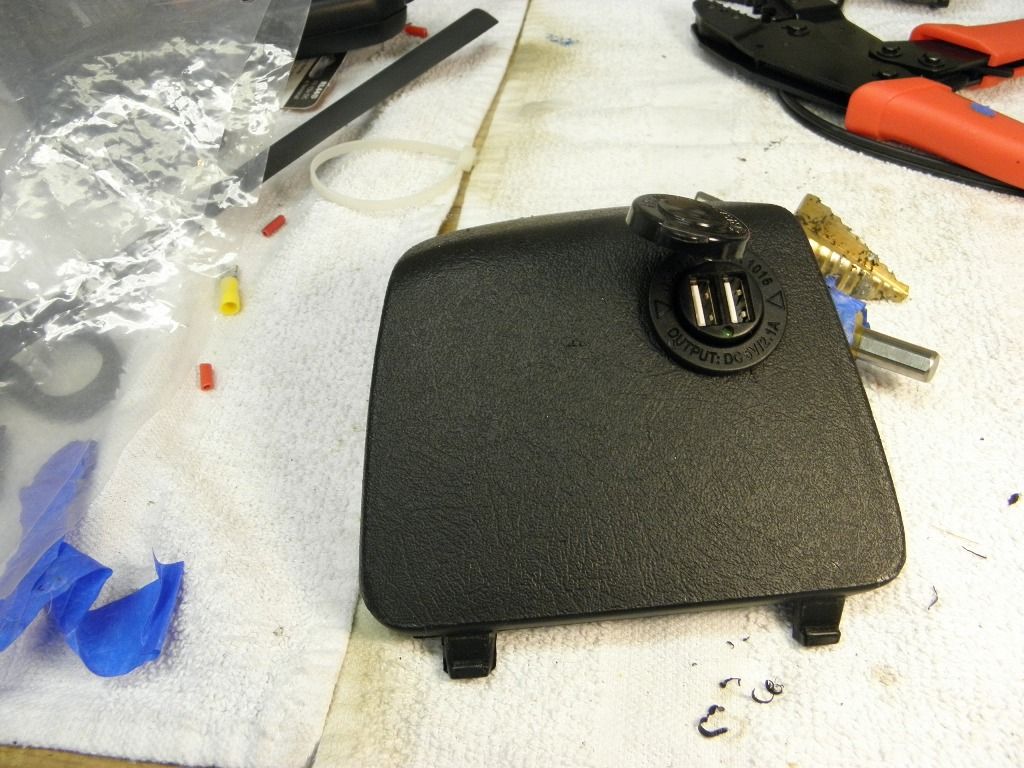 mounting USB socket, note is has 2x USB ports
add retaining nut to rear side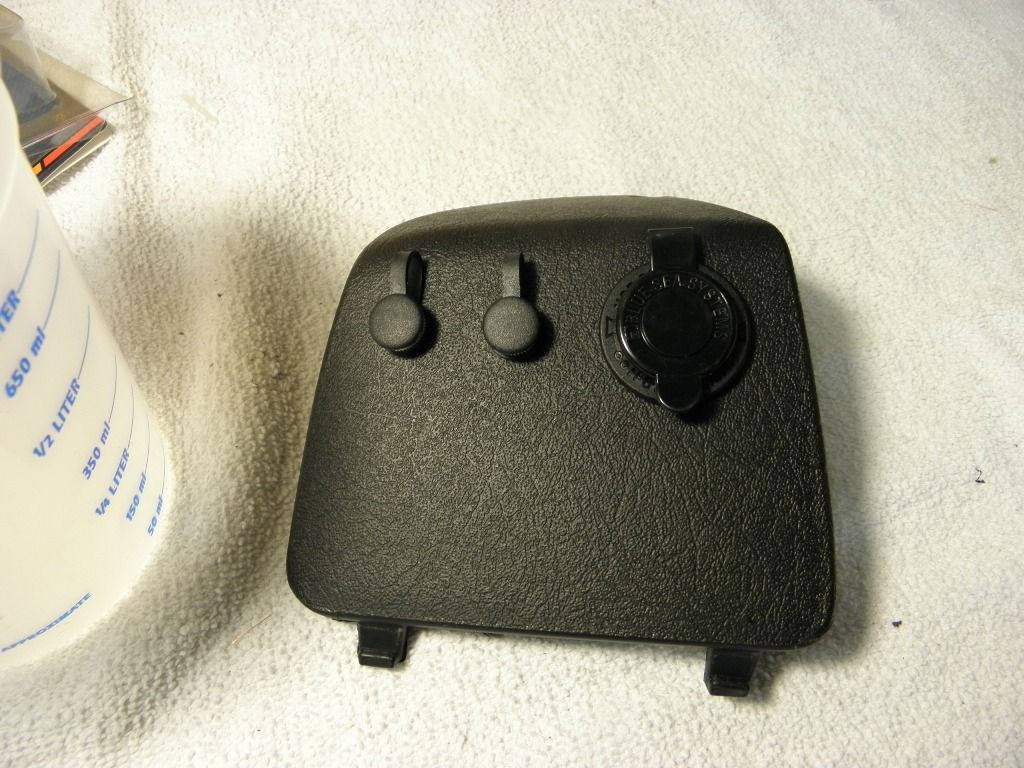 added 2x additional outlets for the warm and safe heated clothes. One for jacket liner, one for heated gloves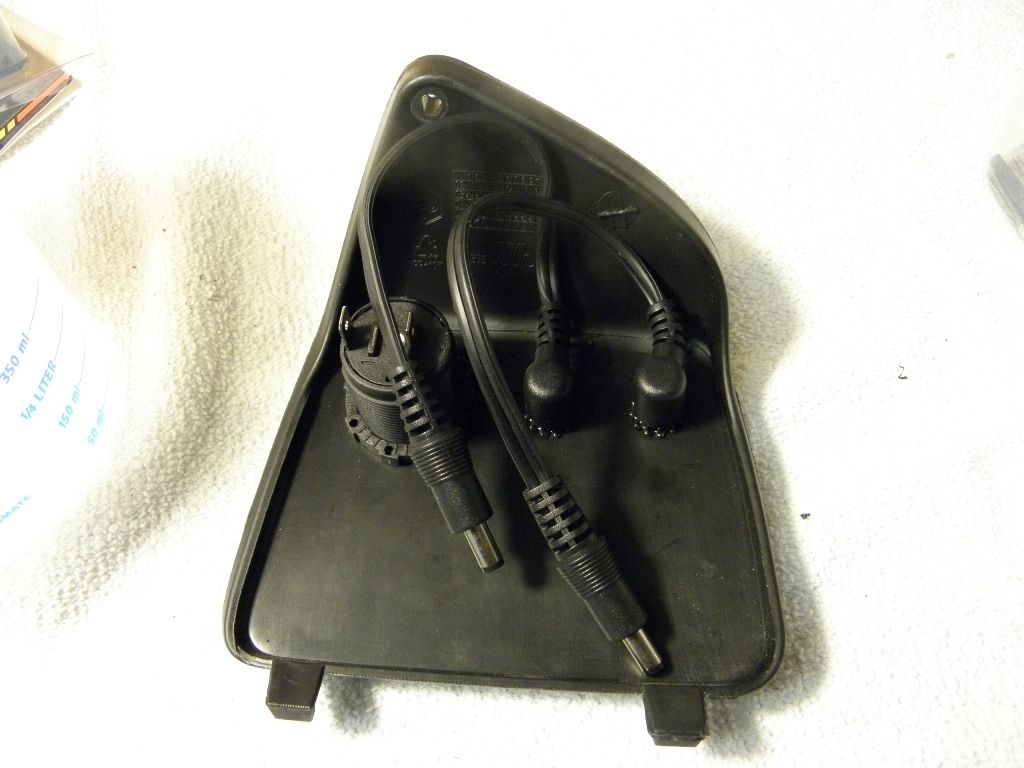 opposite side of panel
quick bench check to make sure USB ports function.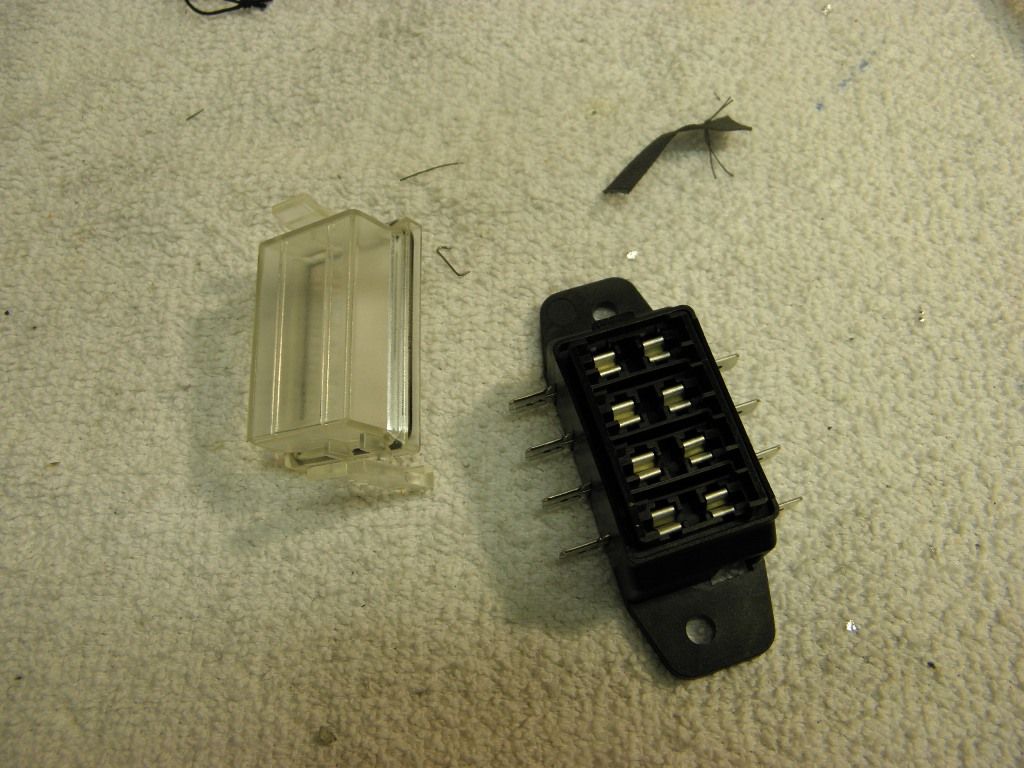 will add fuse block.
fuse 1 = heated clothes
fuse 2 = USB socket (2.5 amp)
fuse 3 = Stebel horn
fuse 4 = empty
added fuse block to accessory panel
added 2x relays to electrical panel, one for heated clothes + USB socket, one for Stebel horn
splice in COAX type connection, for plug and play joint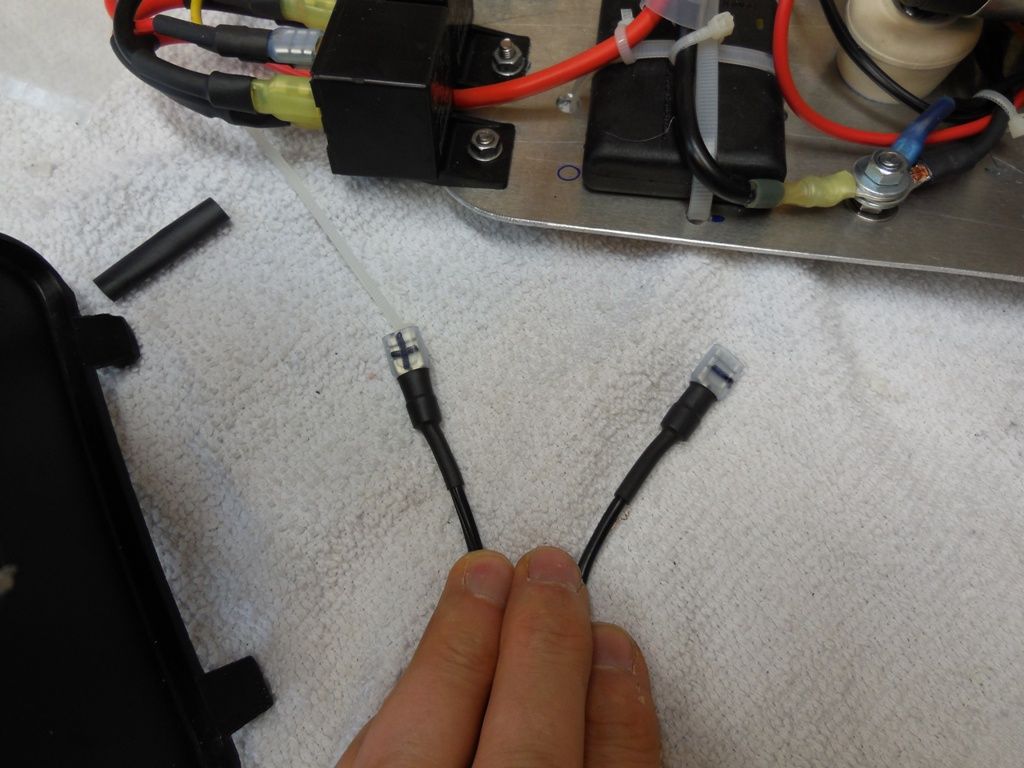 label connectors for correct polarity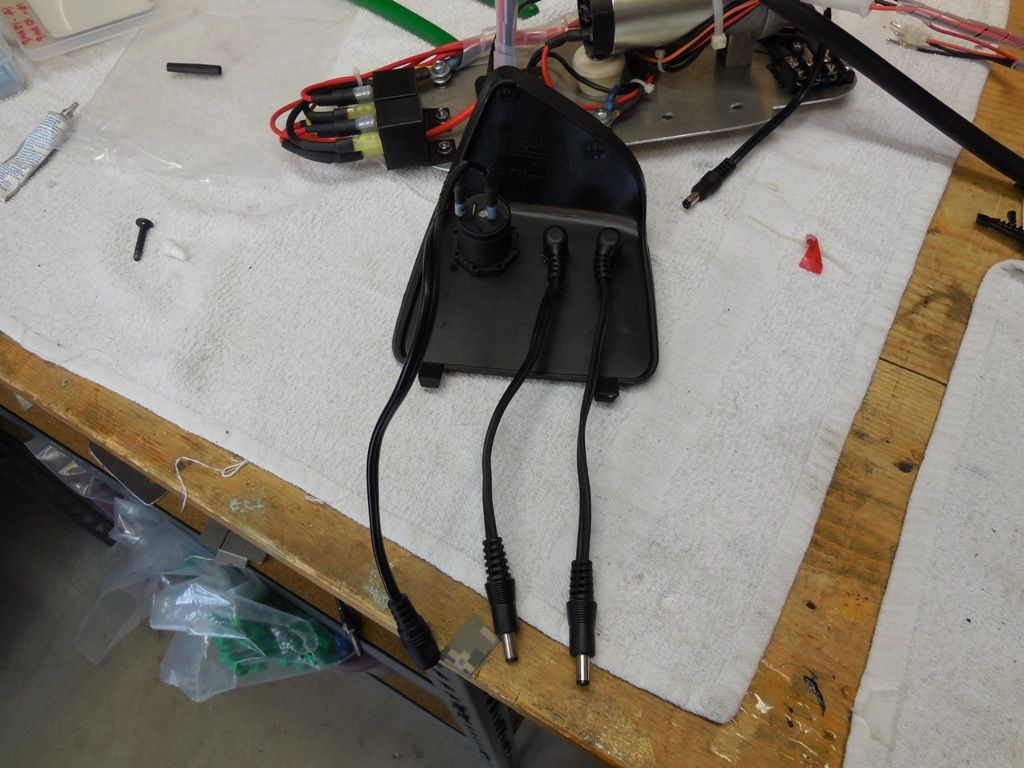 COAX connector attached to USB socket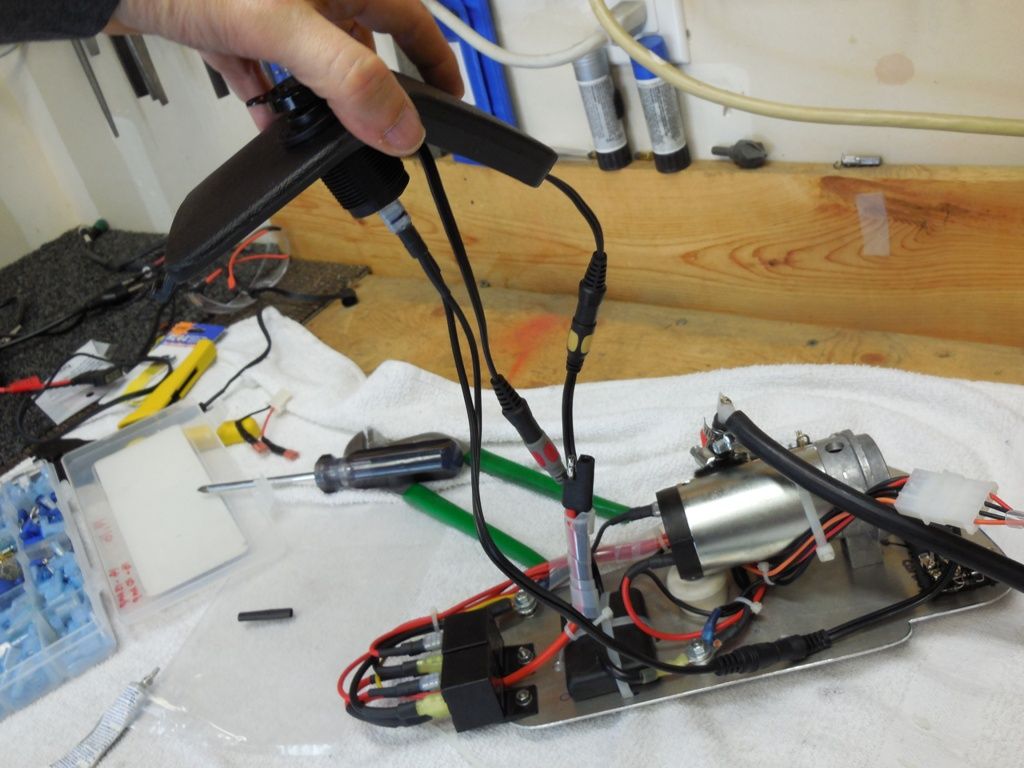 USB socket connection back to electrical accessory panel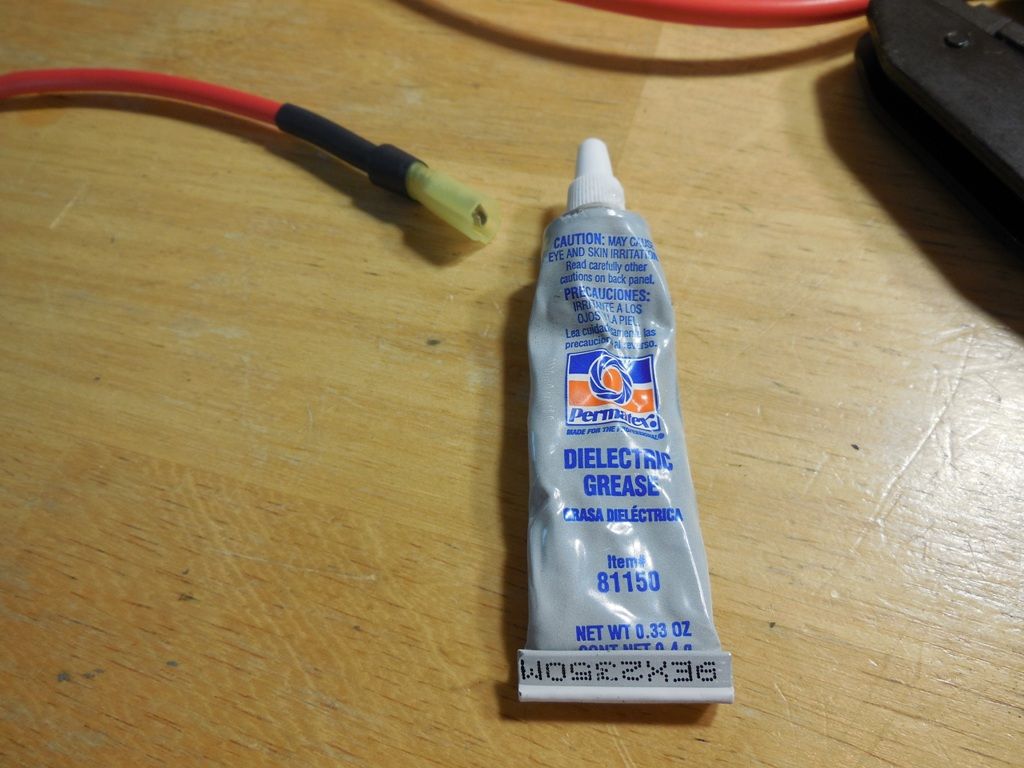 dielectric grease all connections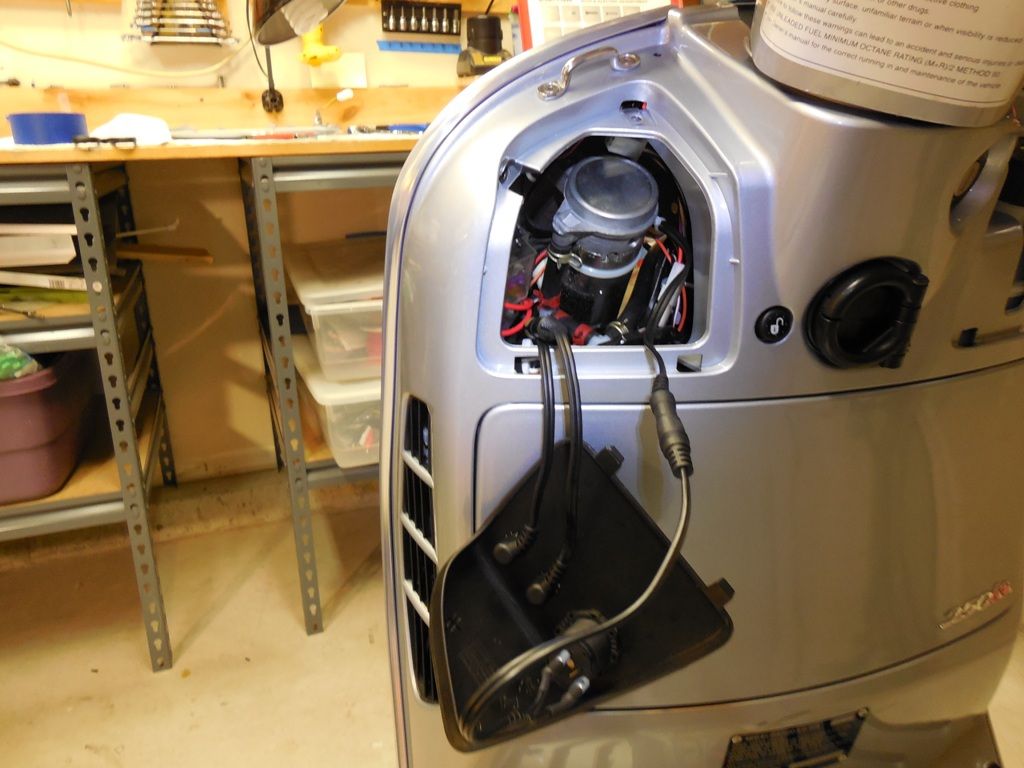 reinstall accessory panel, stebel horn compressor shown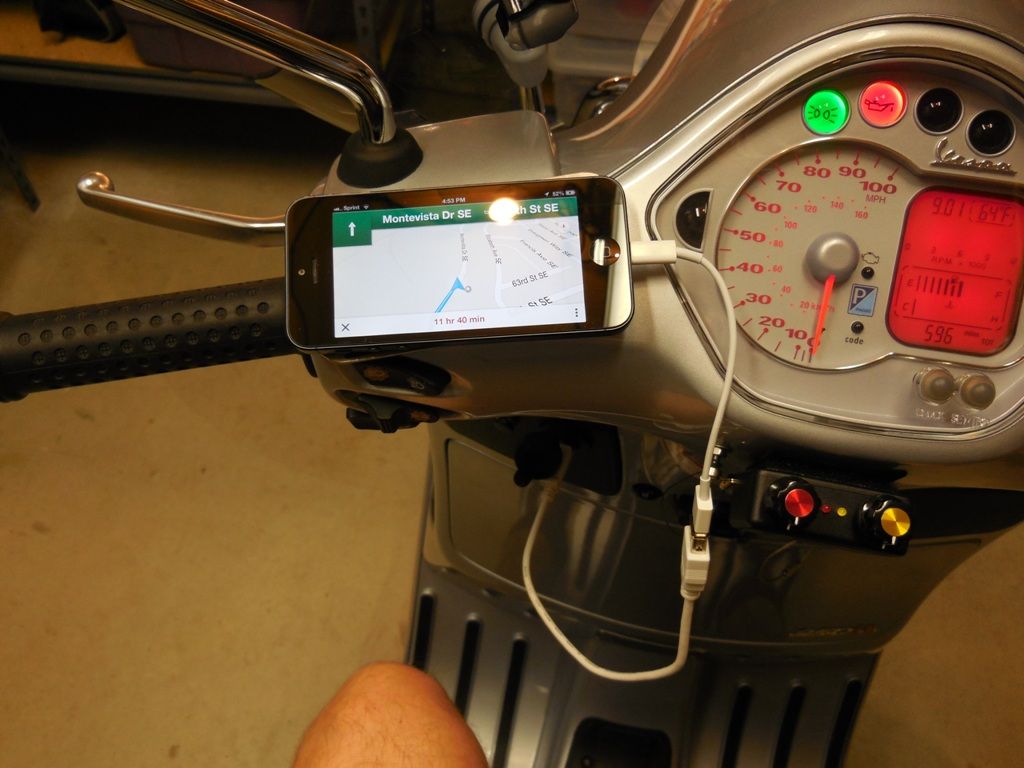 power-up phone with Google maps for check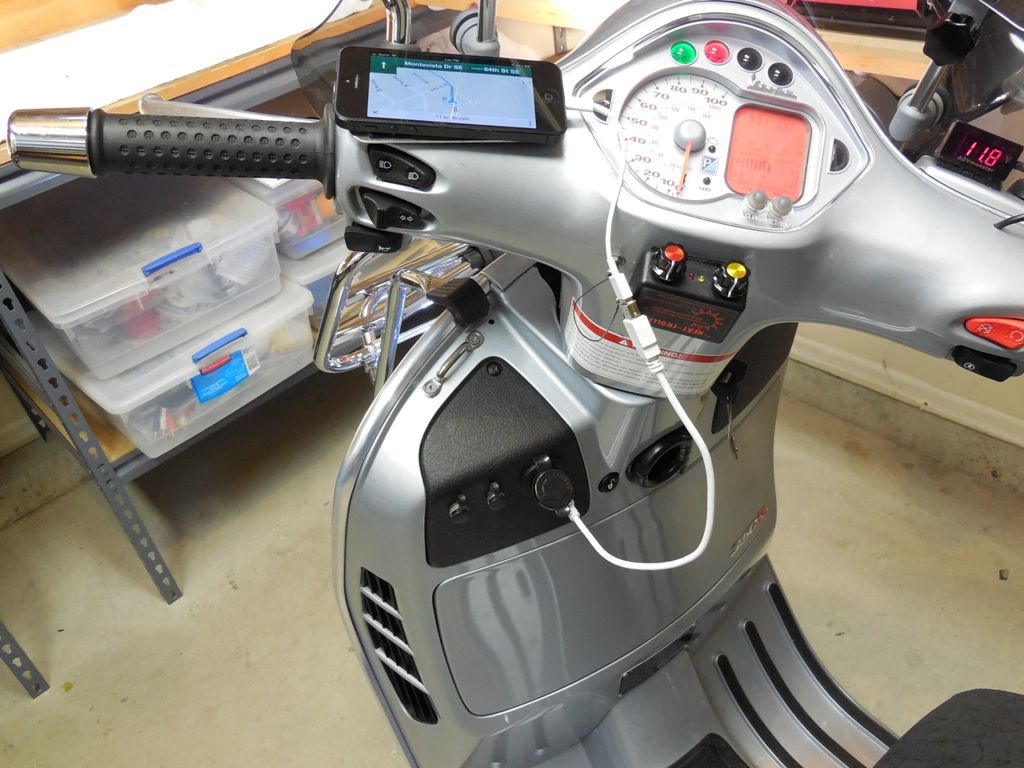 phone view
Observations of mod....
1. Like having waterproof USB power source (5 volts, DC, by the way)
2. Can provide power to iphone5 map function without battery drain while in long distance travels
3. Can also charge another phone, if needed
4. Note that another option is to tap into the alarm plug for power. I did tap into the plug, but only to activate the relay, the power source for the USB socket, heated clothes, and horn all came from the battery (10 gage wire). I will outline a simplified blade connector to tap into the alarm plug later pitch (heated clothes or turn signal beeper).
Enjoy....
Keithm