Last year, when the dealership in Richmond found the crack in my just-over 6,000 mile MP3 500, I promised pictures. I dropped my BV 350 off last week to have the damaged front shield replaced and they had my old 500 piston on the shelf waiting for me. The crack likely occurred at around 4,000 miles, but I didn't drill down to the problem until after the warranty had expired. Piaggio, of course, doesn't see this as a problem they need to fix. (BTW...Scoot Richmond did another MP3 500 with a cracked piston before mine.)
Following are photos of the piston crack:
The crack is just to the right of the red mark, under the compression ring. Doesn't look like much...
...so you use a screwdriver blade to deflect that part of the piston up and this is what you get. (Ice cream stick used as a wedge.)
Then deflecting it down. The red mark to the right indicates the point at which deflection was no longer easy, though it is logical to assume the crack extends a little farther.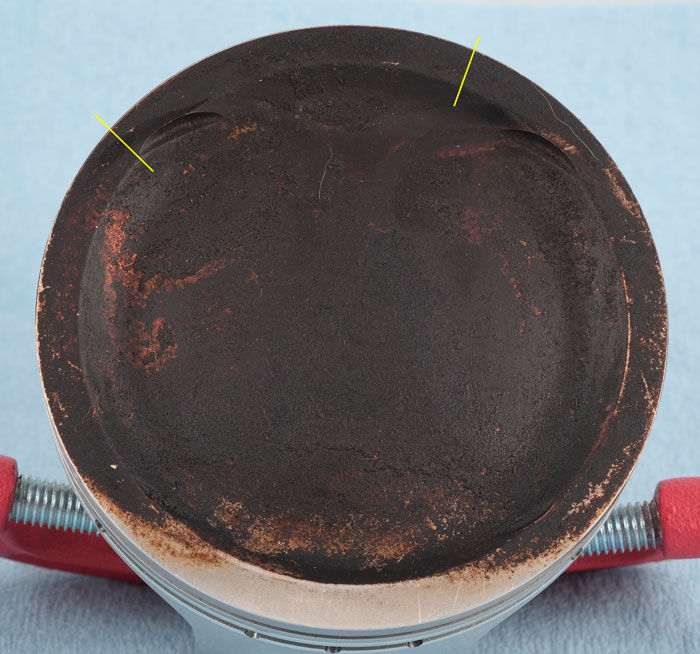 The top of the piston. The visible crack is shown by the little yellow mark between 12 and 1 o'clock. The last point of deflection is anti-clockwise to near the 10 o'clock location.


Last edited by LJClark on

Mon, 20 May 2013 10:10:50 +0000

; edited 1 time