So I decided to put a BV500 engine in a lambretta. I received a lot of discouragement, telling me how bad the idea was, so I decided I had to do it.
People kept telling me that it had been done once and that it was a disaster. I then found the bike they were talking about and though: "really?". It had to be possible to do a better job than this....
So I started with what I thought was one of the biggest problems... The front wheel.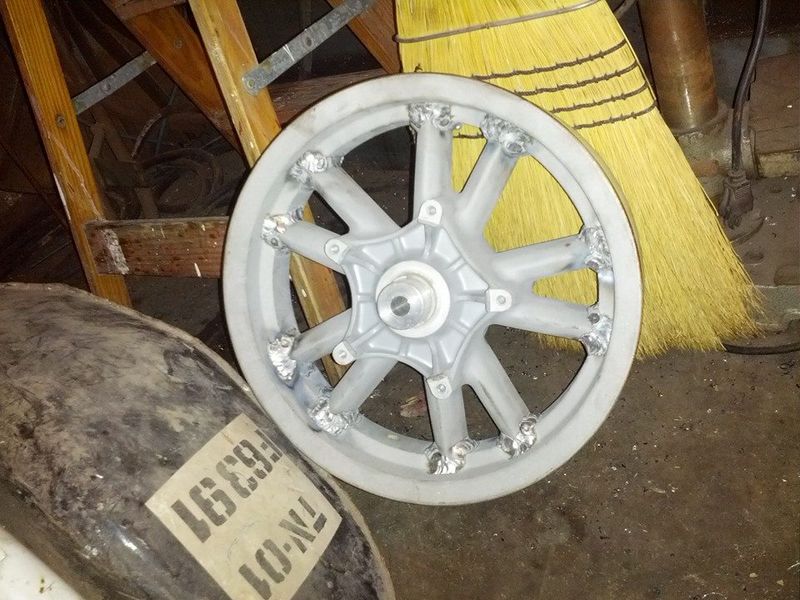 Next I sent the wheel to Rocky's wheel works and had it re-trued and once back, powder coated.
Next started working on splicing forks into frame with new bearing cups and shortening fork tubes two inches.
Chop chop on frame, using stock BV motor mount.
Frame tubes bent and start to mock up
Shorten forks, to get rid of the "chopper" look
Original springs vs. new springs for two inch reduction in height.
New height with body first mock ups
widening starts.
And that brings us up to date.
Next I will be finalizing the installation of the bv bearing cups and front end connections. This will allow me to finalize connections of front frame to rear frame.