# 1. Cruise control: Go Cruise. Works well enough.
I've had , large o-rings for friction ,Throttle locks, throttle screws, vista cruise, cramp busters and wrist rests. This one is simple and easily slips in the cubby or your pocket. Around $20-It is pricey for a plastic/nylon thingy but, cheaper than carpel tunnel surgery. I may get an Omni Cruise down the road.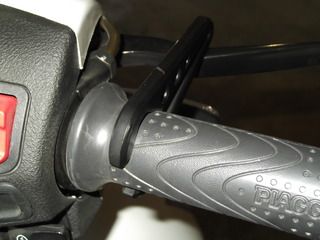 #2 Tie down point. A footman loop.
This is a "footman loop" or strap bracket. Costs around $10 bucks at a jeep or kayak store; a buck at the tractor supply. Add about $5 in stainless fasteners and you are still under $10. A loop strap and 2 RockStraps holds the duffle in place and is perfect for an old VenturaRack sport bag. I drilled out the torx screw and used an M4 button head bolt. Cuz if it was going to fail it would have been out in the middle of nowhere or on a tall bridge. No more duffle.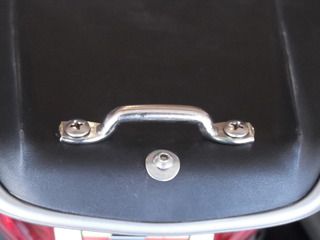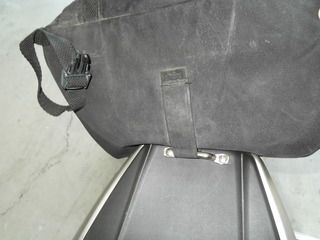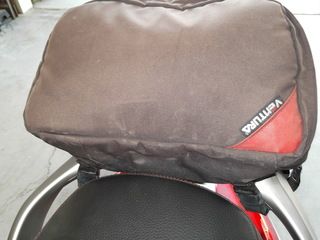 #3. Electronic holder: Ram Ball mount.
There are a few posts/threads on the 1 inch ball. I chose the 5/16 size. Around 12-15$ depending on supplier and shipping.They are limited to 1 lb or .5kg. I did not feel comfortable bouncing any big weight on the wind-screen mount. The bracket holding it is home made. I also think it is better looking proportionally. The RamMount is ¼-20 female. I'm in the process of making a correct dimension M5 .80 to ¼-20 stud or thing-a-ma-bob.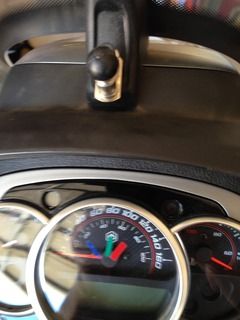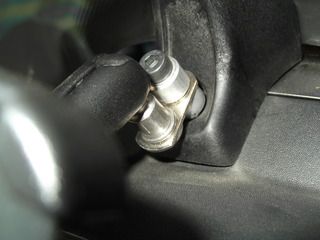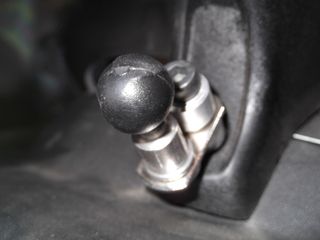 #4. Added 1 USB port.
3-8$ this one has 1 port some have 2. I have this and a short Iphone cord. I can also us the USB for my GPS. Worth noting: this circuit is always on and not keyed.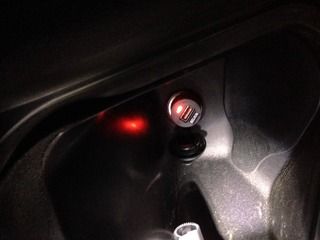 #5. Bead-Rider.
I've had this on half a dozen bikes. It is great for those high 90 and 100 plus degree days. Thousands of taxi drivers can't be wrong. I remove it in the winter. I paid around 30$ shipped many years ago. Probably more now.
# 6. Garage Door Opener.
I've used this on 3 bikes and a scooter now. This time the the Gray industrial velcro is "stealthy" .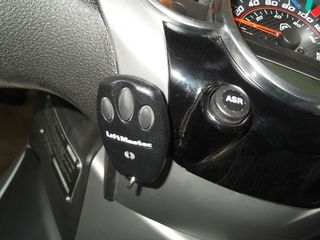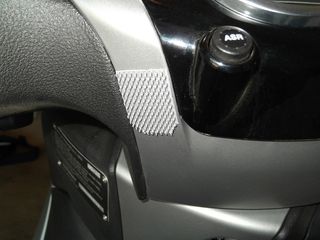 I'm sorting out my electrical add-ons presently. I'll limit it to 3 or 4 circuits, plus a new horn. I've narrowed the list to; an always on circuit for charging, and keyed circuits for heated grips, heated gear, aux lights, usb port on outside (yes there is a port in the cubby you can put an adapter in), and a power source for the yet to be chosen top box. This is more than 4, I KNOW. "Sorting out" is the key issue.
I plan on this (the electrical) after the 2000 mile mark. I need more riding time to think about what I really need versus - want.
Any suggestions on aux lights and heated grips?
I am viewing the BV as a keeper. I want to use quality hardware, a cost-effective eye and keep cutting, drilling and welding to a minimum.