And so it begins:
With only around 200 miles on the new scooter; bring home mileage, a short jaunt and around town errands. It was time for a shake-down day ride.
Lessons learned:
1. Charge the camera.
2. Check the SD card for space or get a new one.
3. Small-town (Pop. <500) restaurants can be closed mid-week.
4. Going airborne on a scooter is more exciting than on a MC
Slabbing across the central valley to the first big cut off; slabbing still sucks even on a scooter.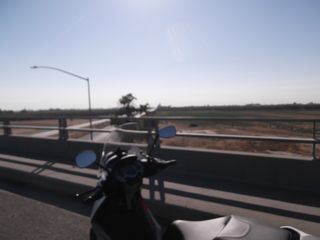 Two lane-ing it to the next, a little more fun. Those Rail crossing taken at speed on a motorcycle cause the front end to get lite, will send a scooter airborne. I was not prepared for this, nor do I want to repeat this action.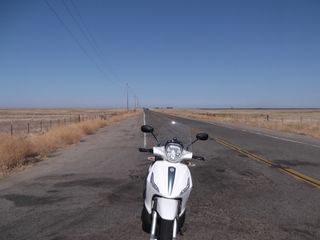 Stopping along the way.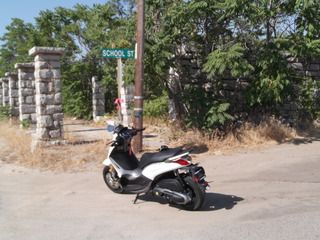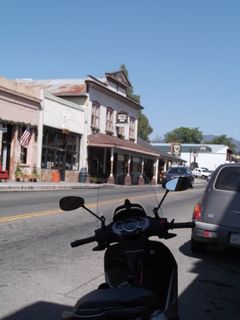 A scenic view and looking at what's to come; some call it the "Baby Dragon" more of a gordian knot. Jamming the twisties was fun and puckery. Not much engine braking.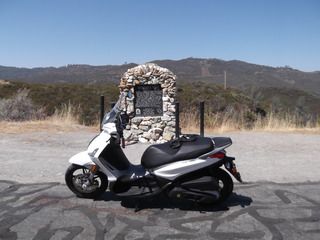 Lunch, café is closed and the Hotel Jeffery has burned.
Impressions: After 43 years of motorcycles and a 242 mile ride later.
Seat not as bad as you all make it out to be, shocks a little stiff, not harsh, forks better set up than more than a few of my stock bikes, very little if zero dive, gas mileage 65mpg rocks; I am very happy with my choice at purchase. I'll take more and better photo's next go round. My xext installment my first three farkles!
[img][/img][img][/img]


Last edited by Duck Dodgers on Wed Jul 29, 2015 2:32 pm; edited 1 time in total