This Mod will work on a LX50 and Fly 150 but I've done it on a LX150. The front signals will be turn signals only with no running lights.
Also, it requires cutting into the wire harness so converting it back is not easy.
So here goes.
Start by removing the horn cover, glove box, and front of the headset.
Remove the ugly turn signals from the headset and clip the plug off leaving as much wire as posible attached to the plug.
Clip the plugs off the running lamps as well.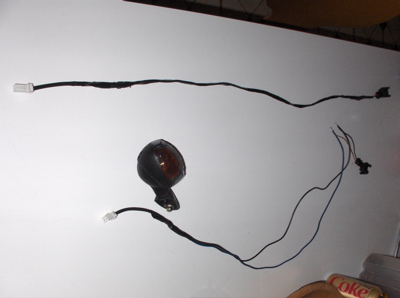 Connect the plug from the signals to the plug for the running lamps with a length of wire long enough to reach. after it's all soldered up wrap the wires in electrical tape.
Route the wires and connect the plugs and check that it's working.