Thanks Patrick, but I found a nice reflector w/ glass lens for when I can find the outer rim to hold it all together. For now I Shoe-Gooed a plastic lens into the bottom half and a strong 12V 20W halide w/ reflector onto the headset base back so it doesn't melt the lens.
It's a big ticket here riding w/o your headlite lit up here so this Rube Goldberg setup gets me on the road safe from the cops for now. It's pretty bright and I have a running lite glued on top of that. Electrics all work good except the horn and I discovered that older AllStates require the 'battery' type of brake switch so the brake lite comes on when I hit the brakes instead of going off.
Now I'm in the middle of fitting the floor trim, but first I had to get my groove back. The outer trim has a big hump along the bottom, unlike newer trim which is flat on the bottom. To get it to fit right I first had to reestablish the groove along the edge as well as getting the edges straight and properly curved where the legshield starts.
no room for speedo until I get the early AllState rim & install proper lite where the lens is
Love that Shoe Goo!
strong resilient mounting and removable w/o a trace
you can see how big that hump is next to some newer same size trim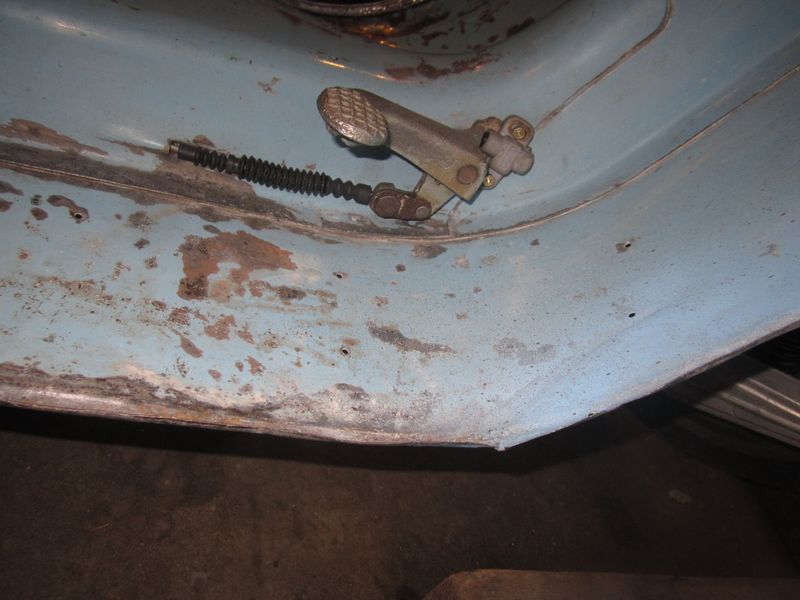 and how messed up the groove and the curve are
this helps a LOT


Last edited by V oodoo on Mon Mar 27, 2017 12:59 pm; edited 1 time in total