After searching all over this forum & the internet, I was unable to find the correct Piaggio water pump seal drift that would allow setting the seal correctly.
A custom machined (not available) drift can be seen here
https://www.youtube.com/watch?v=RYj6gr33yaQ&t=1876s
For those who don't know, the seal has a tension spring and needs to have the outer half and inner half pressed in place at the same time but at different depths. You can't just drive the outer half only without destroying it. The spring needs to be able to compress in the drift without bottoming out. The seal is very fragile, and I destroyed one before I came up with the method below.
I found a 1 1/16 socket worked good for the outer seal. Two washers & a plumbing fitting are used to take up the height difference for the inner seal. Any parts can work, as long as the heights & diameters are somewhat correct.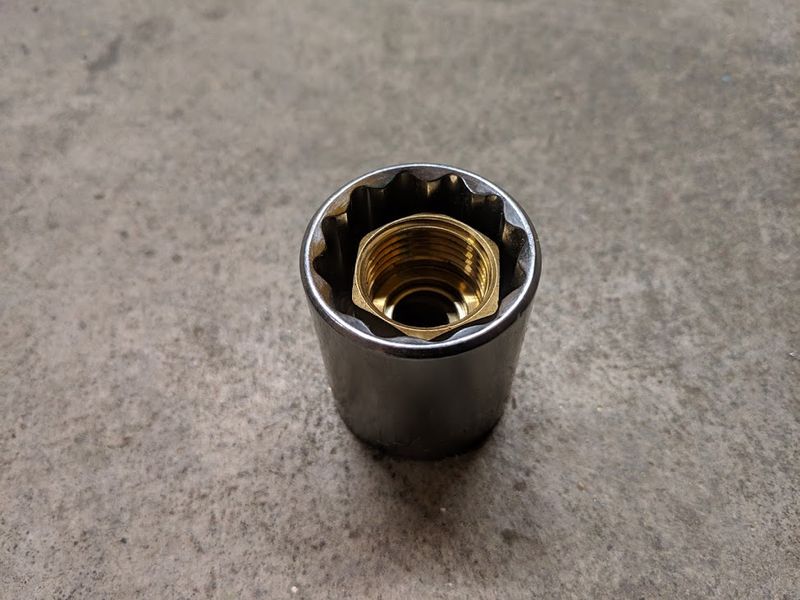 The assembled makeshift drift.
The seal, sitting in the drift ready to be pressed into the waterpump housing. The spring can compress, but not bottom out (roughly 1/16").