After a few years without a viable 2stroke 2wheeled ride; I've recently acquired 2 new projects, and would like share along with all of you.
FINALLY its time for me to get back into this vintage Vespa game.
FIRST UP: 1958 VB1T
I purchased in May from the 2nd owner (or maybe 3rd as far as he knew). He had bought this Vespa in 1972, and rode around California Long Beach-Southbay area for 11 years; till a mechanical issue garaged the scooter in 1983 and it hasn't been running since. At that time he had given it to his daughter, whom intended to repair and ride it, but it was returned to him later in pieces missing pieces; and has been in storage till I became the new caretaker. The p.o. was a very kind man, who got teary-eyed when we finally struck a deal. He loved this Vespa, and I know it was true. He shared many stories of his scooter riding days at home in Argentina and here in USA. I had to give him my reassurance that I'd be a good caretaker, and would keep him in the loop when its back cruising the California streets.
The sheet metal is solid, no rot, no rust other than some surface rust. Speedo says 12k miles, and I believe that to be accurate. Needs a little straightening here and there, but nothing too serious. Missing some things like the matching engine case halves. GickSpeed already hooked me up!! Thanks man!!!
Here is the basic plan rundown. Stay tuned:
- strip down the 2 resprays to reveal the original silver paint. Its weathered/patina and beautiful to my eyes
- spot treatment on surface rust areas/tunnel as needed
- metal work sheetmetal to make it nice and straight no filler
- clay/cut/polish/preserve with Owatrol/wax it and leave paint OG
- cowls & fender have been stripped and resprayed by pre '72 owner., so they are not in OG silver. I'll work this out. I have a loose plan
- reuse ALL original parts when possible. From levers to rubber bits, I'll try to save em all. So far so good!
- update brakes for new stopping power
- update electrical to 12V
- update engine internals for more power! Working out plans with GickSpeed
I'm going in deep on the photos. You've been warned
This will be a slow project, and a fun one. This is my first early wide, and I'm glad to have a California bike, and a local bike. I'm pretty excited.
Thanks for following along.
as listed
at home
og badge looks to have never been removed and was painted around
12k miles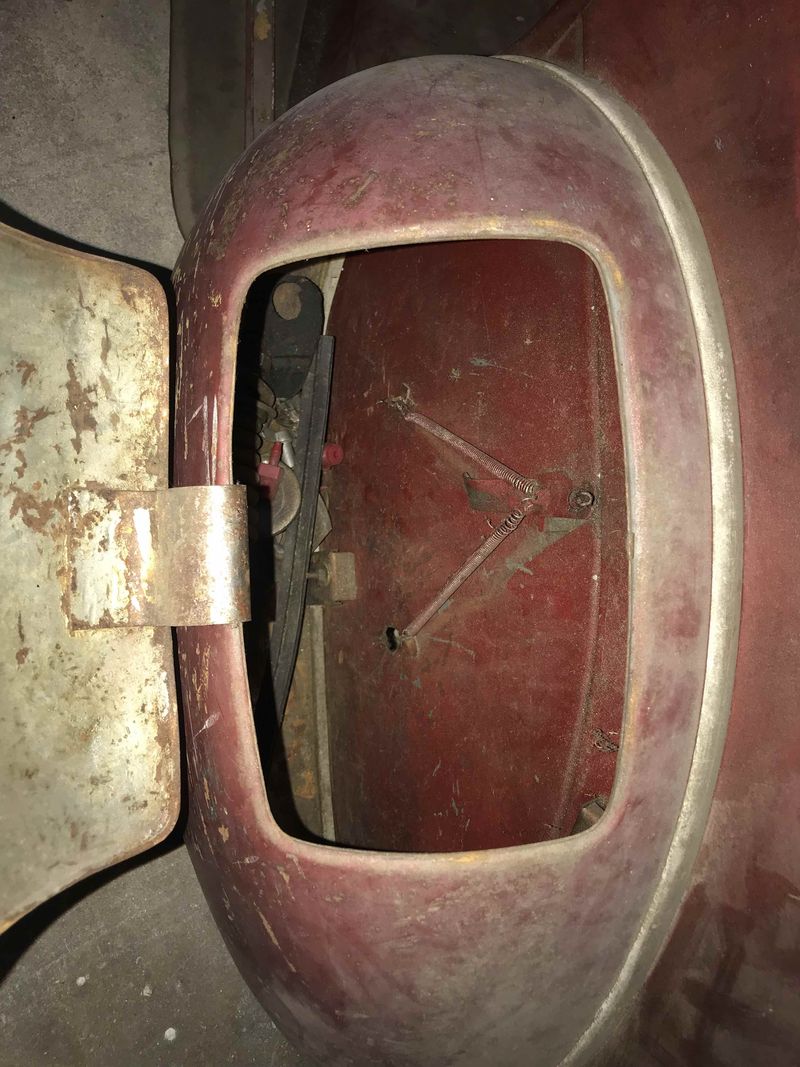 lil surface rust pits peaking through the red all over
engine parts that came along for the ride. GickSpeed got me a set of matched cases, and we'll work out a plan to build a nice tuned rider