Hey guys,
Installing a Vape ignition on my wife's double-yellow Px.
Thinking of two possible options:
Connect the two yellows and headlight purple (through a Trailtech ac regulator) to blue from the stator. Two yellows go to the SIP regulator in tandem. AC headlight.
Connect to one yellow and back-feed the other for DC to the purple. DC headlight.
Any advice appreciated.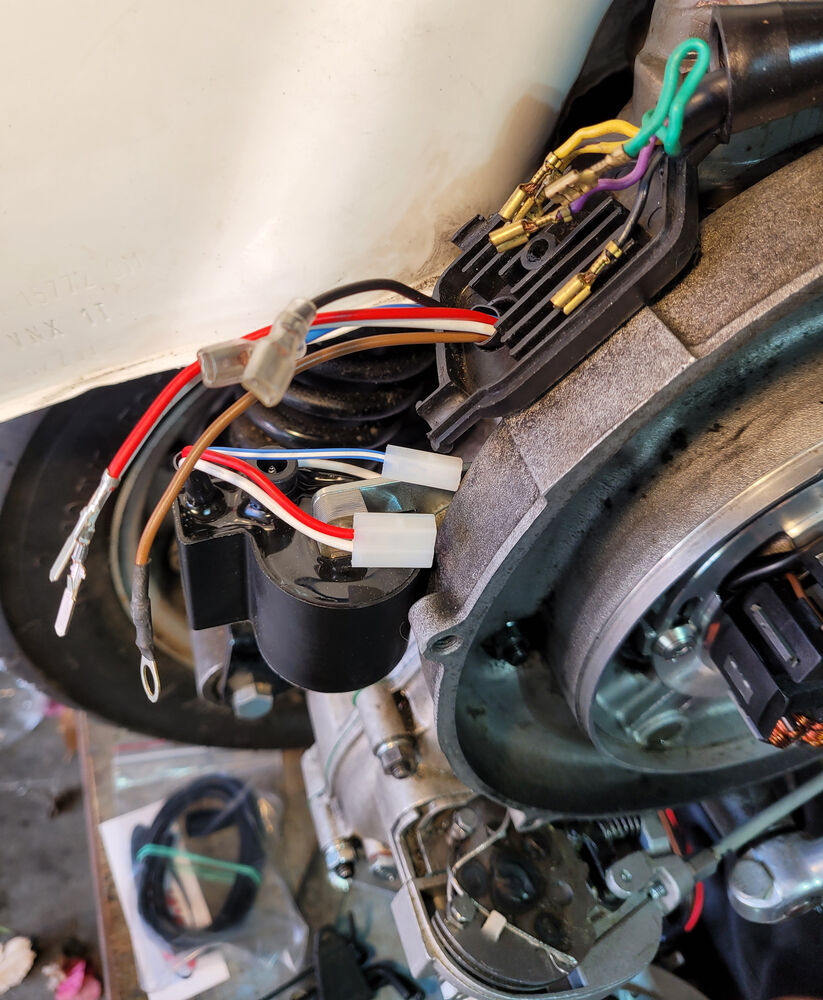 Last edited by Ray8 on Sun Aug 07, 2022 2:38 pm; edited 2 times in total