('that a word?)
Nothing like city riding before everyone wakes up.
If you have good lights (front
and rear !
) and reflective gear - no reason not to ride early.
When you get
old
you can sleep in!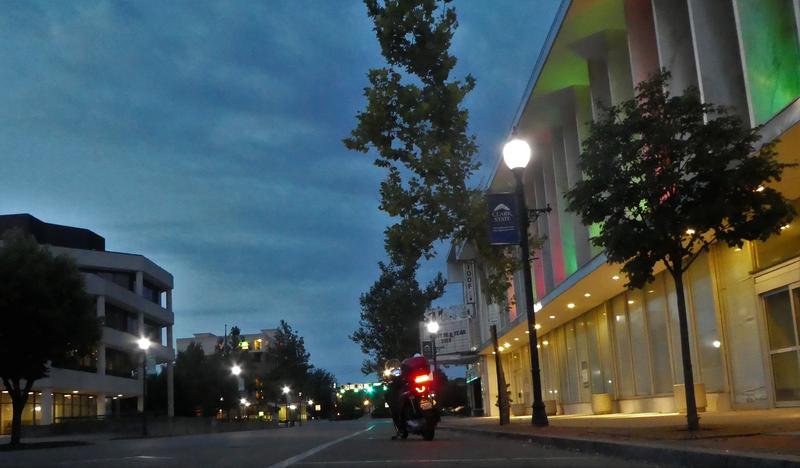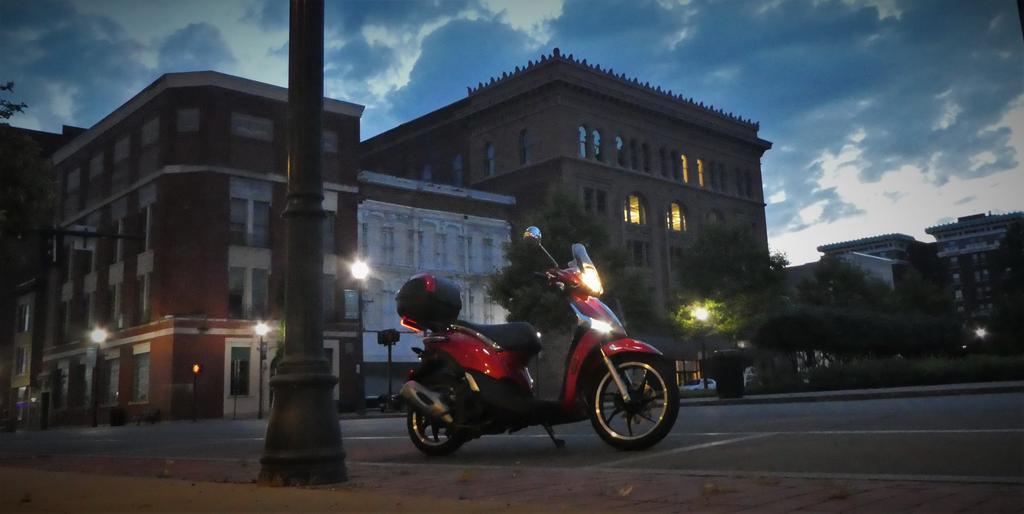 Even the building housing the people who'll turn your water off - looks cool at night.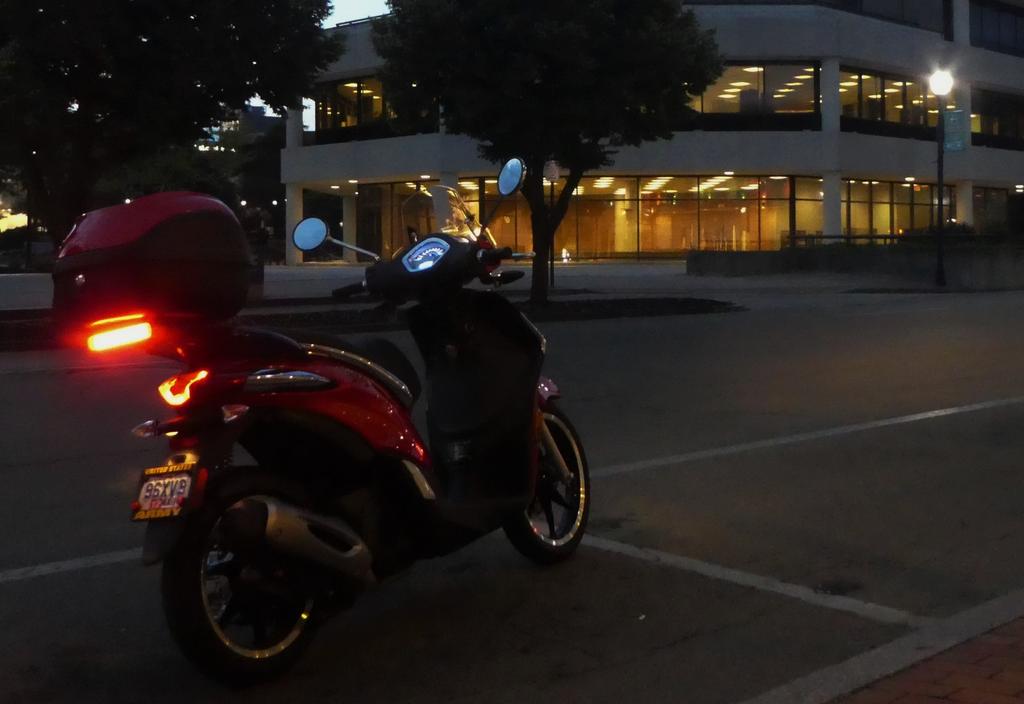 Then you ride through countryside to your coffee place.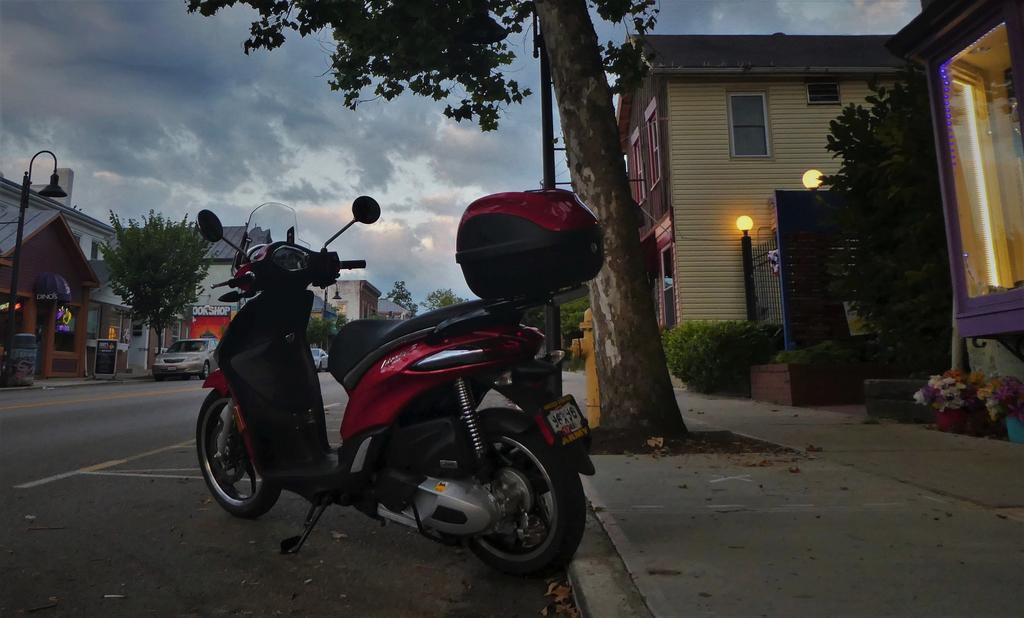 O.S.